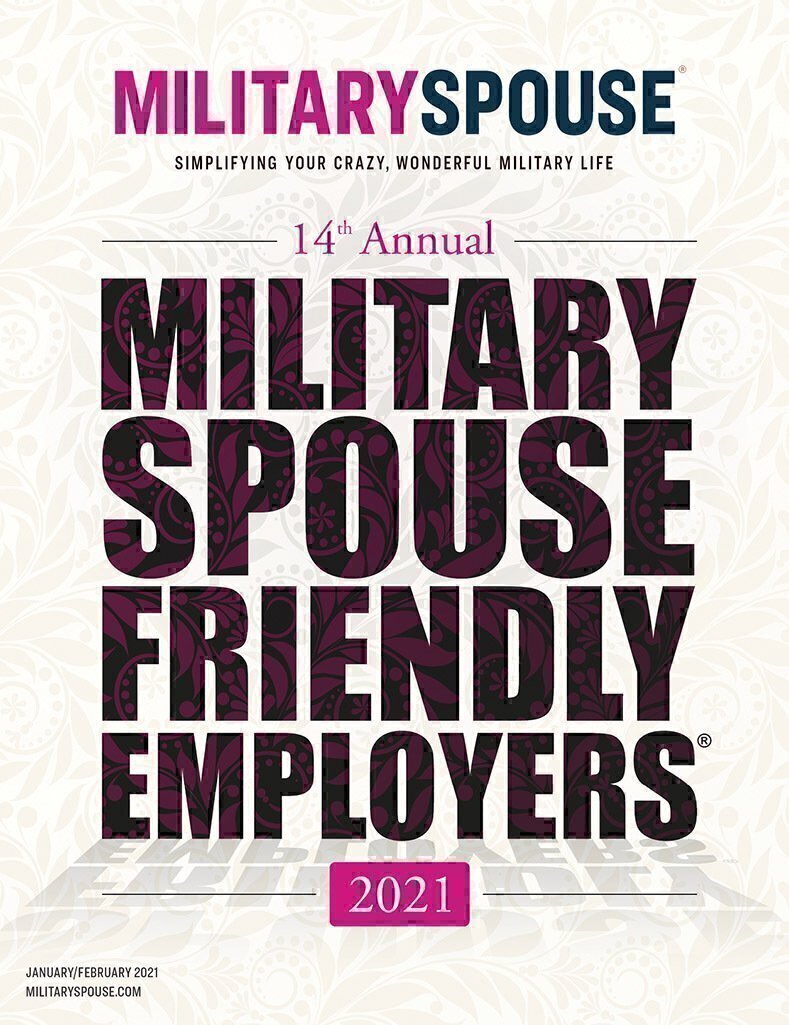 Sponsored
Find the companies that are hiring military spouses where you live.
Military Friendly® is pleased to present 95 Military Spouse Friendly Employers®. The list is one in a series published annually by Military Friendly® identifying those employers and schools that do the most for veterans and military families. The companies on the Military Friendly® list represent a diverse field of industries, including insurance, retail, finance, health care and more. Save this list! Perhaps you will find the company that will be your next employer.
Life in the military requires frequent moves, which makes it difficult for military spouses to find meaningful careers. Combined Insurance understands that military spouses need portable and flexible careers. Combined attracts military spouse talent in various ways. We are a proud partner of Military Spouse Employment Partnership (MSEP). We have a dedicated military program within our organization that supports military veterans, military spouse, and military family members. We also attend numerous military spouse career fairs and conferences to further position the company as the employer of choice for military spouses. Combined has opportunities throughout the country, and the entrepreneurial aspect of these careers can be very appealing to military spouses. Our sales positions allow for entrepreneurship and growth opportunities that fit well the lifestyle that often accompanies being a military spouse. These collective efforts make Combined Insurance an attractive and valued employer for military spouses—providing them with meaningful careers to be successful.
"It is truly an honor that VIQTORY recognized Combined Insurance as the #1 Military Spouse Friendly® Employer for 2021. This designation confirms that Combined has created an effective and holistic program to support military spouses. It also validates our commitment and hiring efforts to create and offer meaningful career opportunities to military spouses. Combined Insurance truly understands the value, diverse skills, talents, and unique life experiences that military spouses offer to our organization. We know that military spouses are educated, highly skilled, adaptable, and are self-starters. For these reasons and more military spouses make great employees and have significantly impacted our business operations."

William Pishotta, Military Recruiting Program Manager
Zeiders Enterprises Inc. is a privately-held, veteran-owned company that improves the quality of life for service members, veterans, and their families. We are proud to employ the military spouse community, provide career growth opportunities, support continuous training for professional development, and help spouses pursue their professional lives while maintaining the military lifestyle. We offer positions across the country and across the globe, as well as a significant number of telecommuting positions.
"Zeiders is proud to be designated a Top 10 Military Spouse Friendly Employer® for the professional opportunities available to our military spouse community. We know that military spouses are highly skilled, motivated, and flexible professionals with a strong work ethic. Our success is based on our employees' dedication to making a difference to the individuals and families we support. Our military spouse teammates bring a depth of understanding and cultural affinity to the military and veteran communities we serve."

– Paul A. Richardson, President and CEO
PenFed collaborates with the Military Spouse Employment Partnership (MSEP) and the U.S. Chamber's Hiring Our Heroes' Military Spouse Employment Program to enhance employment efforts within the military spouse community. PenFed also adopted a policy that encourages the retention of military spouses when they move that allows for transfers or remote work opportunities. As a result of these various efforts, PenFed is proud to report that the retention rate for employees who are military spouses is higher than the company's average retention rate.
"PenFed is honored to once again be recognized by VIQTORY for creating economic opportunities for military spouses. At PenFed, we appreciate the loyalty, compassion, resilience and service of military spouses. As our team of 2,700 financial professionals grows, we continue to look to the outstanding pool of talented veterans and military spouses."

James Schenck, President/CEO and PenFed Foundation CEO
Here at Windstream, we believe the values and beliefs instilled in military spouses shape them into the types of people we want to hire, and we take our commitment to their futures seriously. We recognize that military life can be challenging for a spouse returning to work and building a career. Military spouses embody the same values Windstream does — accountability, collaboration, agility and respect. That is why we offer the flexibility for employees to work remotely and offer other benefits to support military spouses working at Windstream.
"We're enormously proud to be among the top four companies in the 2021 Military Spouse Friendly Employers® list. We make a concerted effort to recruit and retain spouses because they are people of high character who have valuable skills. They serve throughout our company and make a positive difference for our customers every day.

Mary Michaels, Chief Human Resources Officer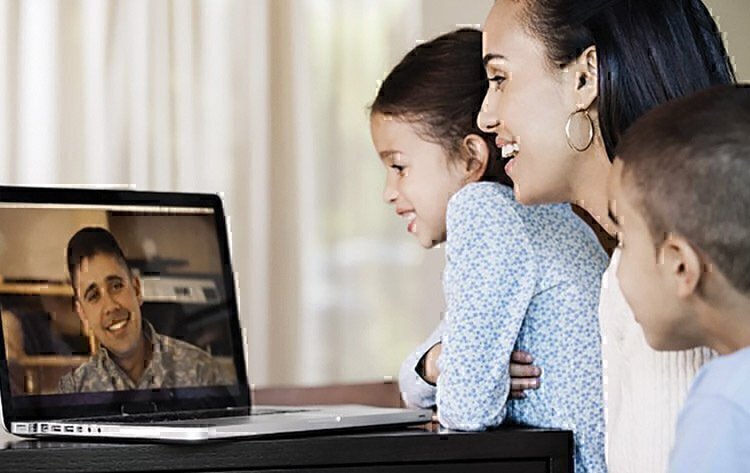 Amentum walks the walk as a Military Friendly® Company — about a third of our workforce is made up of veterans who served in our nation's armed forces. We know that the teamwork, discipline, and leadership skills developed through military service benefit both our company and our customers. Whether you are a veteran, Guardsman or Reservist, a military spouse or plan to transition back to civilian life soon, we're eager to meet you.
"Amentum is extremely proud to be recognized for our commitment to military spouses. Ranking fifth among companies our size is truly an honor. We understand the value and contribution our military spouses make to the broader community and our company. We celebrate their service and commitment to our shared values of teamwork and dedication to our customers' missions."

– John Vollmer, CEO
The Adecco Group's Military Alliance Program is a partnership between military affiliated groups and military installations in the US serving veterans, wounded warriors, National Guard and Reserve members and military spouses. Through the program, the Adecco Group supports military families through employment opportunities and career development resources.
"At the Adecco Group, hiring exceptional people is at the heart of what we do. Military spouses are highly-skilled, highly-motivated workers with a strong work ethic and inherent ability to adapt to change. We take pride in every military spouse we hire and in our recognition as a Military Spouse Friendly Employer®."

– Joyce Russell, President, Adecco Group US Foundation
UnitedHealth Group values the skills, experience and dedication that serving in the military and supporting the military demands. In fact, many of the values defined in the service mirror what the UnitedHealth Group culture holds true: integrity, compassion, relationships, innovation and performance. Whether you are an experienced veteran or spouse, we want to help guide your career journey.
"This recognition for UnitedHealth Group and OptumServe reflects the effectiveness of our focus on creating meaningful opportunities for veterans and military spouses. We value the skills, experience and dedication that serving the military demands, as well as the expertise veterans and their spouses bring to our business."

Patricia Horoho, Chief Executive Officer, OptumServe
We are deeply committed to providing veterans and military spouses employment opportunities, job training, and access to quality education so that you can better leverage the skills and talent you bring to the workforce. At the core of our strategy is VETNET, a powerful internal working group of Prudential employees with military backgrounds or who are interested in veterans' issues. VETNET provides professional development opportunities, mentoring and networking programs.
"Military spouses are diverse, experienced, skilled and highly educated. We recognize the value of this often overlooked or underemployed talent pool. By providing portable careers after a military relocation and sharing our best practices for hiring military spouses with other employers, Prudential is working to ensure that military spouses are employed in meaningful careers."

Jim Beamesderfer, Vice President, Veterans Initiatives
Boldly was founded in 2012 and has been a 100% remote company since day one. We provide highly-skilled remote staff across a variety of disciplines such as executive assistance, marketing, project management, bookkeeping, and more. Today, 60% of our company leadership and 25% of our team are military spouses because over the years, they have made our best employees! Military spouses are savvy, resourceful, adaptable, disciplined, quick to learn, dedicated, and they have wide-ranging experience — and we are so grateful to have them on our team!
"I am so honored for Boldly to be ranked as a Top 10 Military Spouse Friendly Employer®. When I first founded Boldly in 2012 my vision was to create a company where highly skilled professionals could have a rewarding career on their own terms in support of their personal and unique life circumstances. Military spouses face so many challenges but their career shouldn't have to be one of them! Today, our unequivocal passion for work life balance, flexibility and remote work still drives our decision making. Being recognized as a top 10 Military Spouse Friendly Employer® goes to our incredible team for making this vision a reality — and we are just getting started!"

– Sandra Lewis, CEO & Founder
For nearly 130 years, Merck has been inventing for life, bringing forward medicines and vaccines for many of the world's most challenging diseases. We foster a culture of inclusion and belonging where everyone feels valued and respected, underscoring our larger mission to save and improve lives. This critical work is reinforced by the community our Veteran's Employee Business Resource Group (VEBRG) provides to veterans, their spouses and families. Our VEBRG works to provide family support, outreach, career opportunities and supportive work arrangements that support the unique needs of veterans, active servicemembers and their spouses.
"I'm proud to be part of the Veteran's EBRG at Merck and I am continually impressed by its many facets. As a veteran, it gives me peace of mind knowing my colleagues and company not only have my back, they're also supporting and developing military spouses, too."

Kerry Blanchard, Vice President, Drug Safety; Executive Sponsor, Veterans Employee Business Resource Group; Army Veteran of Operation Desert Storm
__
Methodology
Hiring is important, but for military spouses the real challenge is sustaining a career within a given profession during constant geographic relocations. The key question the index attempts to address is the career of the military spouse. The Military Friendly® methodology considers the policies, processes, resources and investments that have the greatest impact on career opportunity and advancement for military spouses. It identifies the employers that demonstrably provide the greatest career potential.
The category weightings:
Culture & Commitment to Military Spouses 30%
Career Opportunity & Advancement 30%
Military Spouse Employee Support & Retention 20%
Hiring & Onboarding 5%
Military Employee Policies & Compliance 5%
Military Employee Support & Retention 5%
Military Spouse Employee Policies & Compliance 5%
Advertising in Military Spouse, or purchasing services, is not considered when scoring surveys or earning the Military Friendly® designation. Only employers that have successfully met the minimum thresholds and standards, have completed and submitted the current year's survey, and have been scored as being Military Friendly® can use the designation title. Employers that receive the Military Friendly® designation are provided a free profile on militaryfriendly.com to make it easy for our audience to learn more about the organization. It is important to note that scoring is fully automated.
EY (Ernst & Young), a global leader in assurance, tax, transaction and advisory services, independently tests the validity and consistency of each year's survey results by testing the scoring methodology developed by VIQTORY. Methodology reviews are performed by EY Assurance Services unit.
__
Over $5 Billion
$1 Billion to $5 Billion
$500 Million to $1 Billion
Less than $500 Million
Government/Nonprofit
An independent auditor re-tabulated the scoring that determine the rankings based on the information provided by Military Friendly® and did not independently validate the accuracy or completeness of the survey answers or evaluate the scoring methodology.