By Bethann Coldiron
Victoria Justice always liked to bake. Even at a young age, she felt a sense of calm while wrist-deep in flour and icing. That passion for making the perfect baked good led to a home business called Sweets and Treats by Victoria.
Specializing in completely homemade products, Justice has primarily taught herself how to do all of the baking and decorating. When she was growing up, she relied on pre-packaged ingredients. However, after the birth of her second child, Justice knew she wouldn't be going back to work but still wanted to contribute to the family income. The young mother reverted to doing what she loved best, baking.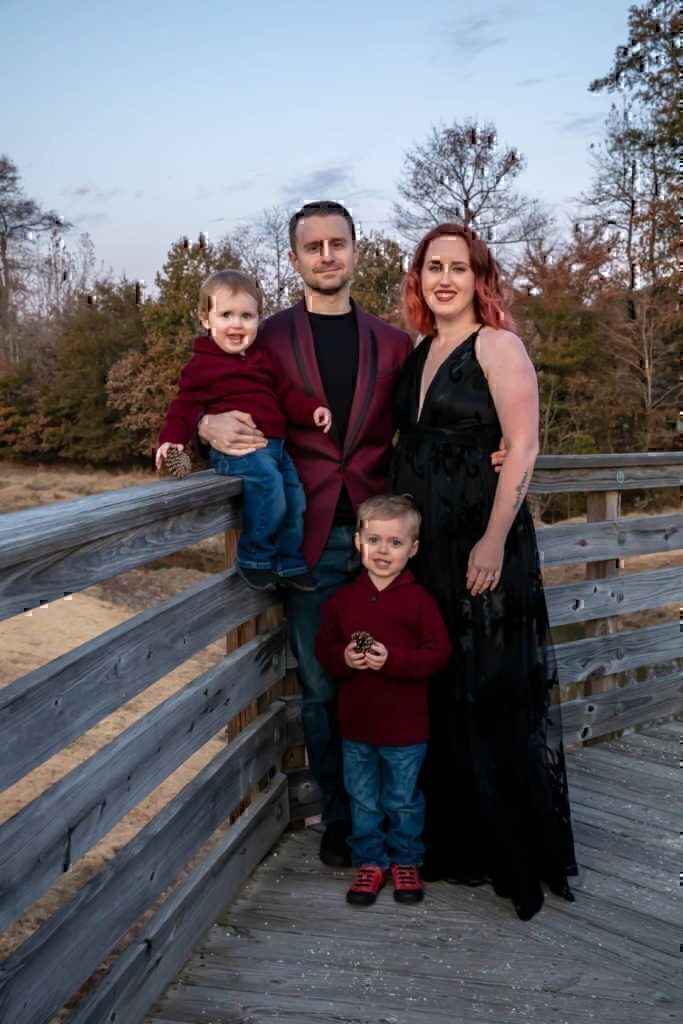 "I had started to go stir crazy and at first I started to just bake my own dog treats because our Great Dane has grain allergies," Justice said. "But I wanted to branch out more and so after I got my cottage baker license I started to take on cupcake and cake orders. So then the name Sweets and Treats by Victoria Justice came into play."
Not only is everything made from scratch, but Justice is also self-taught. The only baking class she has taken was for intricate cookie design. While learning on her own was hard, Justice credits continuous practice for her success.
"It's been a lot of trial and error," she said.
Some of that trial and error came from a recent birthday cake order for a 1-year-old. The cake was Fiesta-themed, complete with a piñata topper and fringe around the cake layers.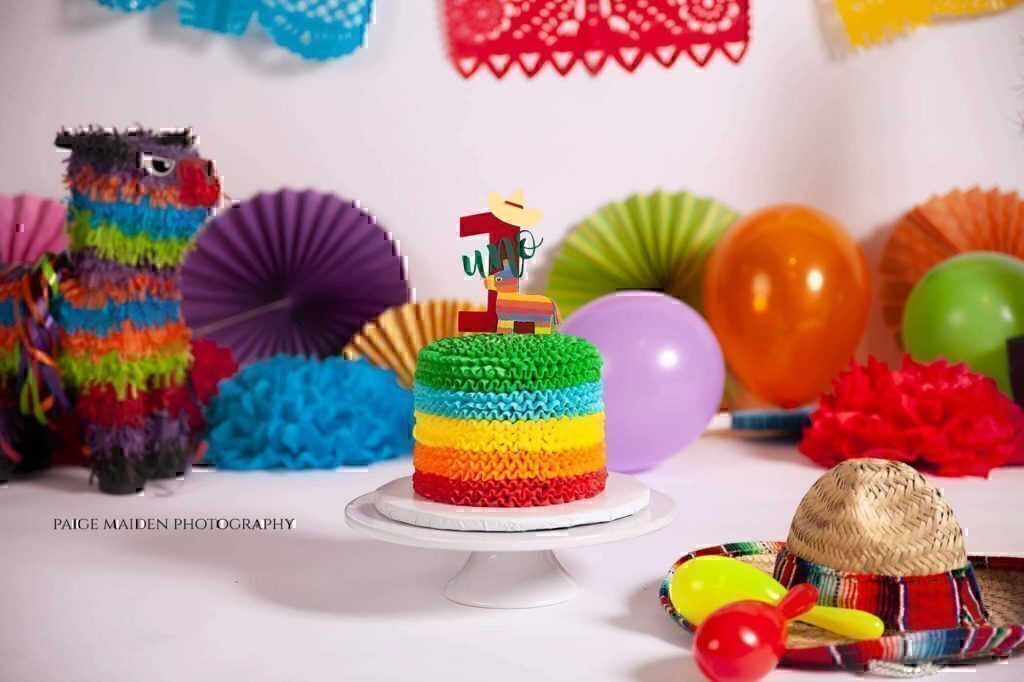 "When the mom sent me the photo of what she kinda wanted the cake to look like, it had all this multi-colored fringe around the layers, and I had never done fringe before," Justice said. "I had to practice a lot and start over a few times but in the end, the mom and I were really happy with it. It turned out so cute."
Typically, Justice tries to make as many of the toppers as she can by herself. Other times, she'll utilize Amazon or Etsy for special orders.
"I make all the fondant toppers myself," she said. "I feel like its a never-ending process. I'm sure even people who have been in the caking business for awhile have new techniques that they can learn. But especially when it comes to fondant, watching other bakers online has been really helpful. Its a lot of playing around with it, practicing and knowing that if you make a bad design you can smash it all back together and start over. Different fondant brands feel different so finding one you like can take some time."
Sometimes, Justice has had to be creative when it comes to some designs. A recent customer wanted a unicorn cake, but after practicing over and over with fondant, she couldn't get the horn quite right.
"I'd seen unicorn cakes online before and always wondered how the baker had shaped the horn," Justice said. "I worked on this cake for a long time and the horn either wouldn't hold its shape, or it would be lopsided. It looked terrible. But then I thought, 'why not use a waffle cone covered in fondant?' It worked like a charm. I did two or three like that before attempting just a fondant horn again."
Sweets and Treats by Victoria Justice have been in operation for four years, but 2019 consisted of the most orders Justice has ever received. So many orders, in fact, Justice feels she will need to limit the number of orders she takes on in 2020. Her goal with her at-home business has always been to be more present with her kids, while also contributing to the family budget.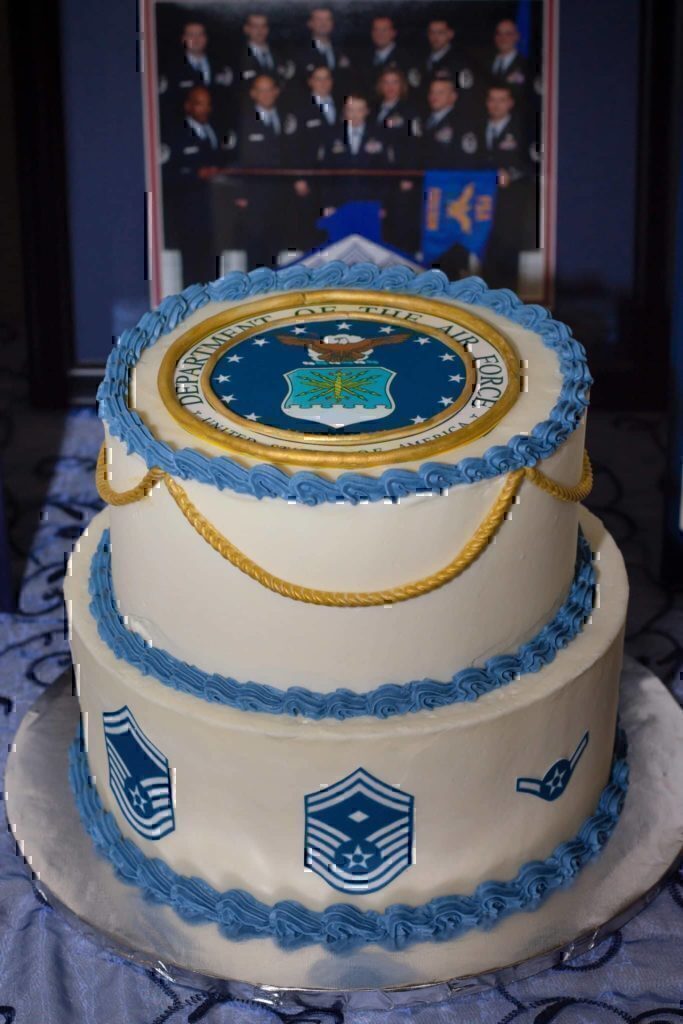 "My youngest is getting a little older now, and I do feel lucky that I am able to work from home but there is definitely still that struggle of work and home life balance," she said. "It tends to crossover and blends more than I want it to. Taking on too much and still trying to be mommy can be difficult."
One of the harder aspects of building her business is Justice's own confidence in her ability as a baker. Since she started advertising on her local Air Force spouse Facebook page, the business has taken off. With that success has also come feelings of anxiety.
"Starting a business that no one knows about, trying to take on as many orders as possible to try and be that well-known baker on our local spouse page, it was a lot at first," Justice said. "As you get older, life throws a few things at you and knocks you down a few pegs. You hope everyone likes what you are doing and you don't get a bad review like, 'this tasted terrible!' I take that all personally too because I spend so much time on each project. Homemade is made with love. Every cake and order that goes out there is a piece of me. I hope every customer that receives their order loves it!"
Through everything, Tim, Justice's husband, has been there to support his wife and her passion for baking.
"My husband is extremely supportive of me and gives me pep talks all the time," she said. "He's been great. We got married super young. I was 17 and he was 20. So many people get married really young in the Air Force and you just have to be there for each other. I couldn't have done all of this without him. You have to trust who you are with and help build each other up and support each other's dreams."