GIVEAWAY DETAILS:
1: Follow us on Instagram
2: Like this cover photo on our feed and tag a milspouse friend in the comments.
That's it, you're entered to win a $100 Amazon Gift Card! We'll announce the winner on 12/15!
——
Here are some of our favorite picks from our photo contest. Thank you to everyone for your submissions.
On the Cover: Lyndon Ray, an information systems technician 2nd class (IT2), poses with his wife, Jamie, and daughters Jamie and Linden in the base housing neighborhood at Naval Air Station Sigonella in Sicily, Italy, during the fall 2020. Lyndon is completing his bachelor's degree in cyber security this year before beginning his master's degree in cyber security. Jamie uses her master's degree in education to teach their daughters and other young scholars in the area. Photographer Ashley Martin also is a proud military (Navy officer) spouse.
Photo by Ashley Martin of Anchored Eights Photography
__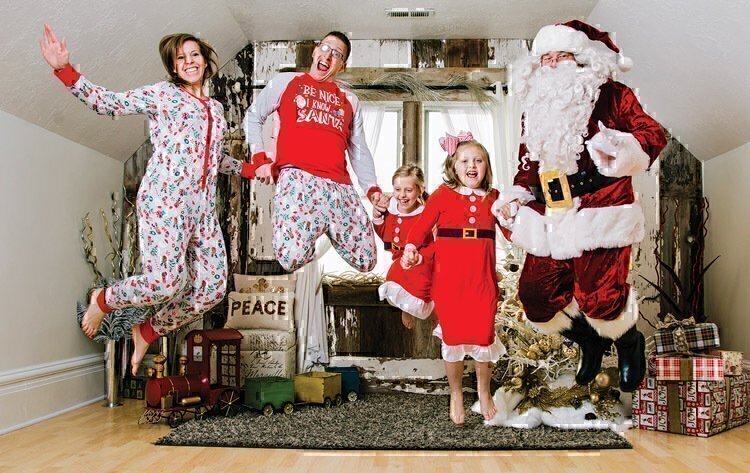 Taken at the Fotofly Studio in Kaysville, Utah, in November 2019, this is an annual Christmas tradition for our family. We dress up every year in coordinated pajamas and get a photo of this jumping pose. It is cool to see the progression over the years as we all age. From left, Staff Sgt. Robin Myers (Air Force Reserve), Master Sgt. David Myers (Air Force), daughters Scarlett and Ambria Myers, and Santa.
Photo by Fotofly Photography Studio
__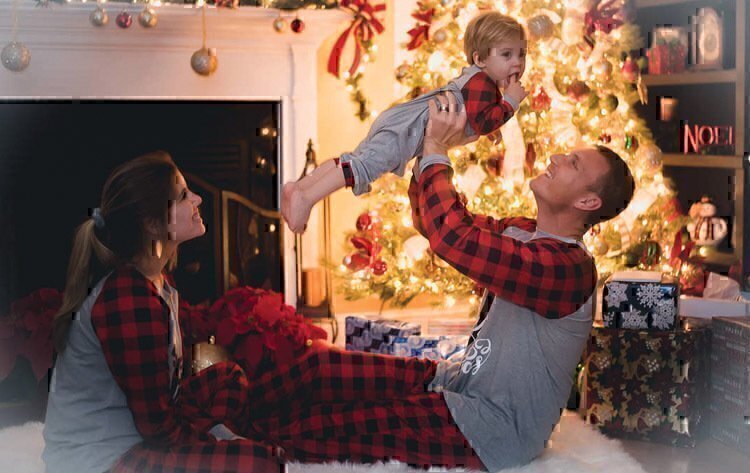 First Christmas with Daddy. Staff Sgt. Clinton Parkins enjoys a holiday moment with his son, Micah, and his wife, Jesslyn, at his parents' home in Warner Robins, Ga.
Photo by Sheila Parkins Photography
__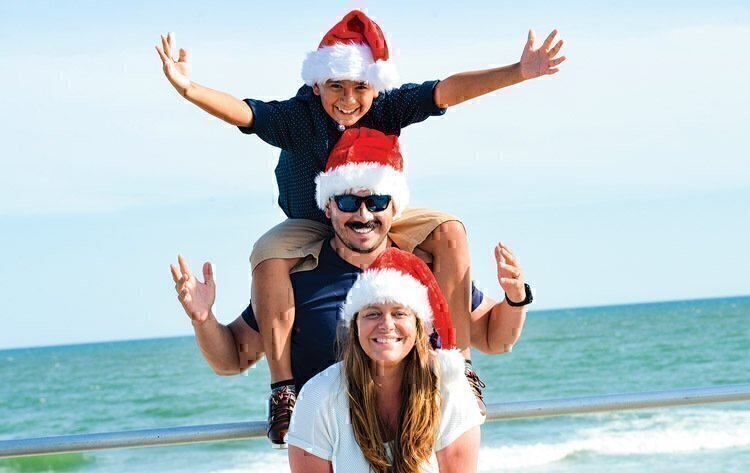 Air Force Staff Sgt David Torres, Tara, and Giovanni Torres in Ocean City, N.J., in August 2019. This was taken a month before my husband's yearlong deployment.
Photo by Jessi Oliano Photography
__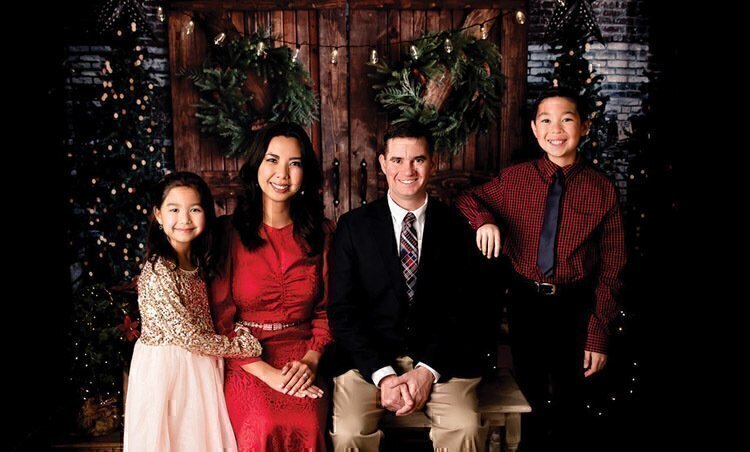 Christmas in the High Desert. Gunnery Sgt. Matthew Shook (USMC) and family.
Photo by Little Fox Portraits by Jessica Goldsborough
__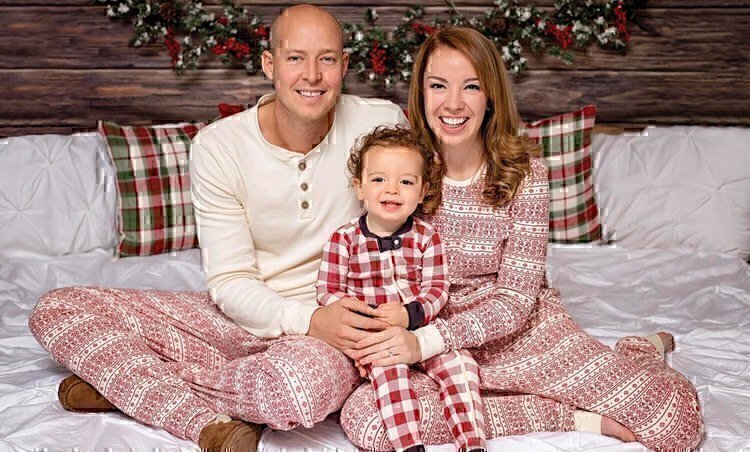 Army Capt. Chris Goforth, Mariah Goforth, and their son, Owen, had a lot to celebrate that Christmas as Chris had arrived back home after earning his Ranger tab. They are stationed in Fort Benning, Ga.
Photo by Amy Brown Photography
__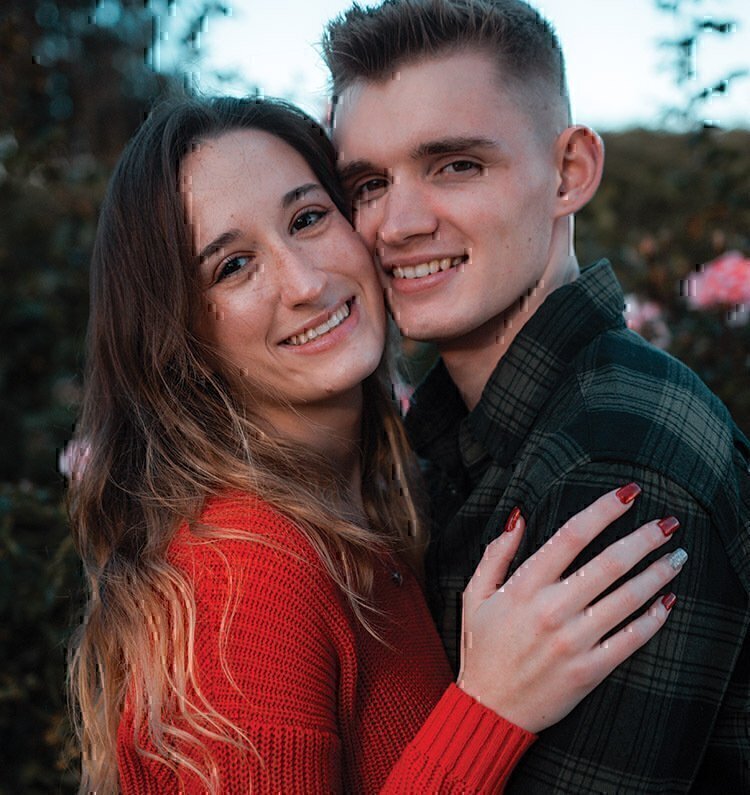 Crystal and Garrett Reaves. This photo was taken by our amazing friends in San Diego. It was our second Christmas married, at the age of 19. We were so incredibly grateful to get to spend another Christmas together, even though we had to celebrate a little early. Through all the ups and downs that we had gone through being a young military couple, we were able to overcome them and celebrate our wonderful lives together, and I believe this picture is the perfect depiction of that. My husband, Garrett Reaves, is in the Navy. He is an E-4 (3rd class petty officer).
__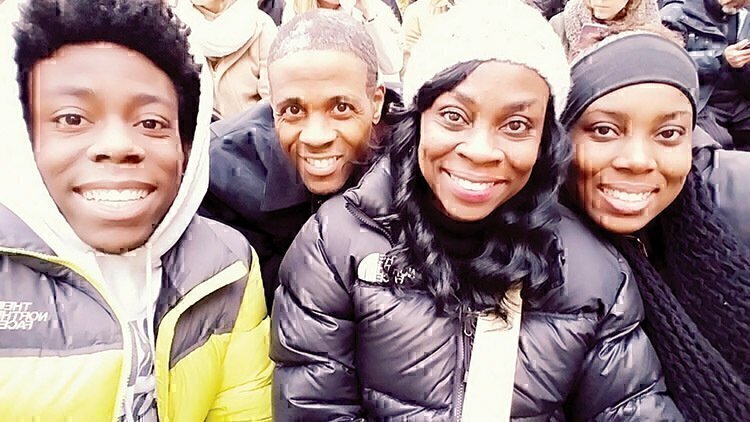 My family has a tradition of watching the Macy's Thanksgiving Day Parade on television every Thanksgiving holiday and had always hoped to see it in person. Fortunately, we were given the opportunity to attend the iconic event when we were relocated to Southern New Jersey due to military orders, which is approximately two hours from Manhattan. It was like Christmas in November! Thank you again for this momentous opportunity. From left: Gary (son), Air Force 1st Lt. David Godley II, Phyllis, and Rachita (daughter).
__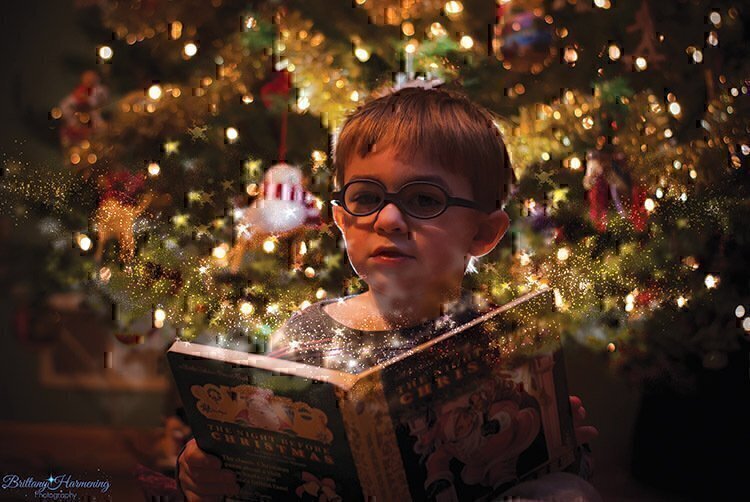 Brittany Harmening, whose husband is in the Air Force Reserve at Joint Base McGuire-Dix-Lakehurst in New Jersey, submitted this photo she took of her nephew as a gift for her sister and brother-in-law. "I wanted to make it look like the book was magical, hence adding the 'pixie dust.' The picture has a dual meaning to me, the first being the holiday spirit and family. However, the second ties into my teaching job as a reading specialist. Our students come from economically challenged homes and don't have access to books outside of school. I started a book donation project six years ago when I started at my school in hopes that I could get one book for each student to take home over break."
Photo by Brittany Harmening Photography
__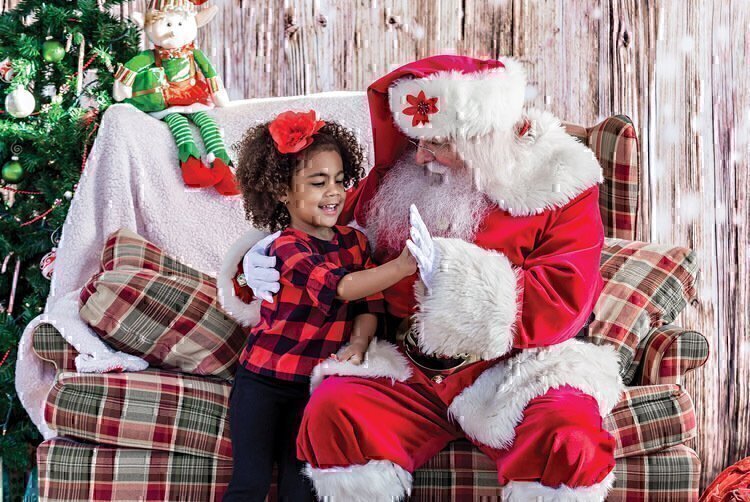 Coast Guard spouse Ellie Walker submitted this photo of their daughter, Malia, who was 4 years old in 2019 when the photo was taken during a neighborhood meet and greet with Santa. They are stationed in Jacksonville, Fla.
Photo by Jacquelyn Lindquist: Morninglory Photography, LLC
__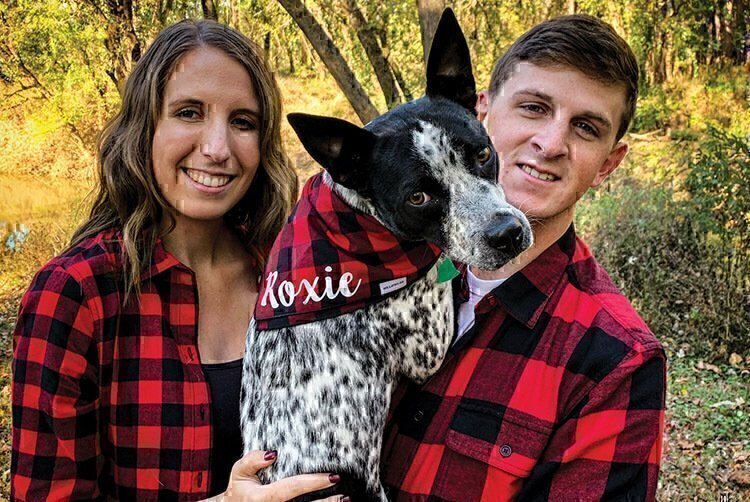 Corinne and Matthew Ferraris submitted this photo with their shelter rescue pup, Roxie."With Matt deploying in just a few short weeks, we decided to celebrate Christmas early in 2019 with Christmas photos and a family outing. That photo was taken in November 2019 at Port Royal State Park, Tenn. We are stationed at Fort Campbell, Ky., where Matt is a part of the 101st Airborne Division, 3rd Brigade. With the first deployment now successfully behind us, we are so grateful for the experiences we have shared so far in his Army career and are excited to see what the future has in store for us."
__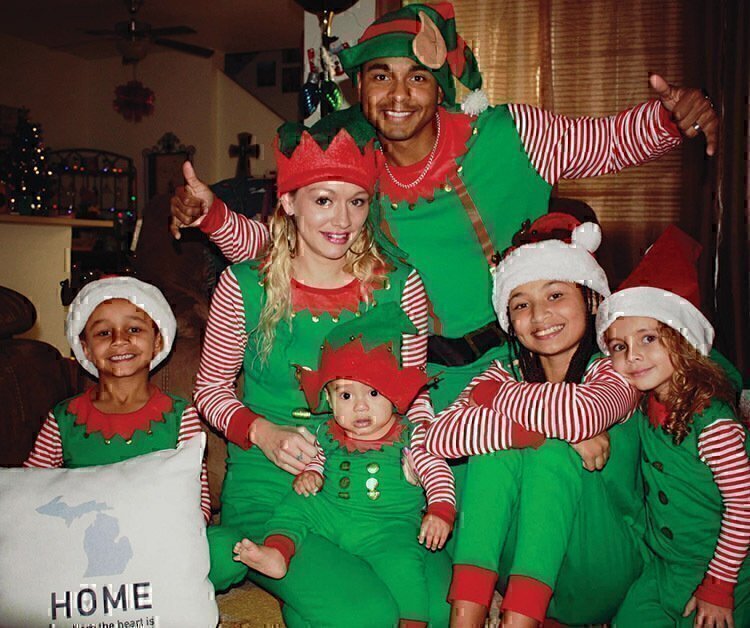 This is our little Cooper family of six, originally from Michigan. My husband, Staff Sgt. Brandon Cooper, is an active-duty Marine and has been serving since 2008. In this photo taken in December 2016: Me (Sabrina), our daughter, Ellicia, and our sons Jaceon, Princeton, and Sebastian. We were stationed at the time on Marine Corps Base Hawaii. We are currently stationed in California. My husband had just returned home from a six-month deployment, and we were so happy to be back together because he had left us when our youngest was 2 weeks old! It was a rough deployment but we got through it with LOVE.
__
Tara Beans submitted this photo of she and her husband, Capt. Brandon Beans. "My husband and I are stationed at Marine Corps Recruit Depot Parris Island, S.C., where he is a series commander for Alpha Company, First Recruit Training Battalion. This picture was captured in celebration of the 244th Marine Corps birthday, where we attended the Recruit Training Regiment's Birthday Ball on Hilton Head Island.
__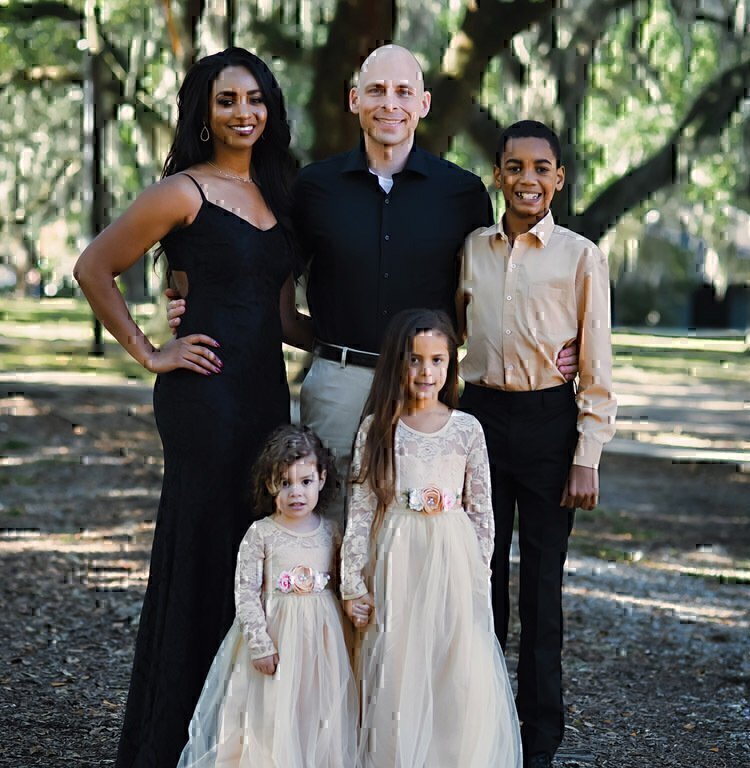 Together is our favorite place to be: A NOLA Christmas 2019. The photo was taken in November 2019 at City Park in Louisiana. In the photo are me (Tinia), my husband, Maj. Chad Menacher, our son, Aedan, our daughter Elianah, and our youngest daughter Emilie.
Photo by Denise Leiva Photography
__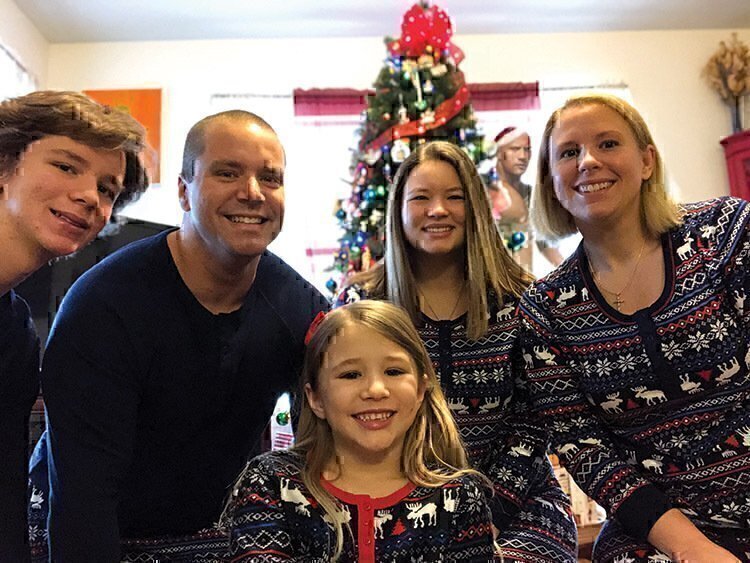 Taken just before Christmas at home at Scott AFB, Ill.
Every year we have a family pajama day and dress in matching pajamas, go out for brunch, and do a little Christmas shopping. This is our family tradition we started back in 2006.
From left to right, our son Jacob, my husband, Capt. Shane Crema, (in front) our daughter, Violet, our daughter, Kimberly, and finally myself, Tammy Crema. I'm also a little obsessed with the Rock, so we have him Rocking around the Christmas Tree!