Have you ever seen a holistic approach to developing dynamic entrepreneurs as business owners and community leaders? I think we have found it. Dog Tag is a nonprofit organization dedicated to serving veterans, military spouses, and caregivers by helping them discover a renewed sense of purpose and clarity.
Founded by Constance Milstein and Father Rick Curry in 2012, Dog Tag has an origin story that begins with friendship and shared passion for serving others.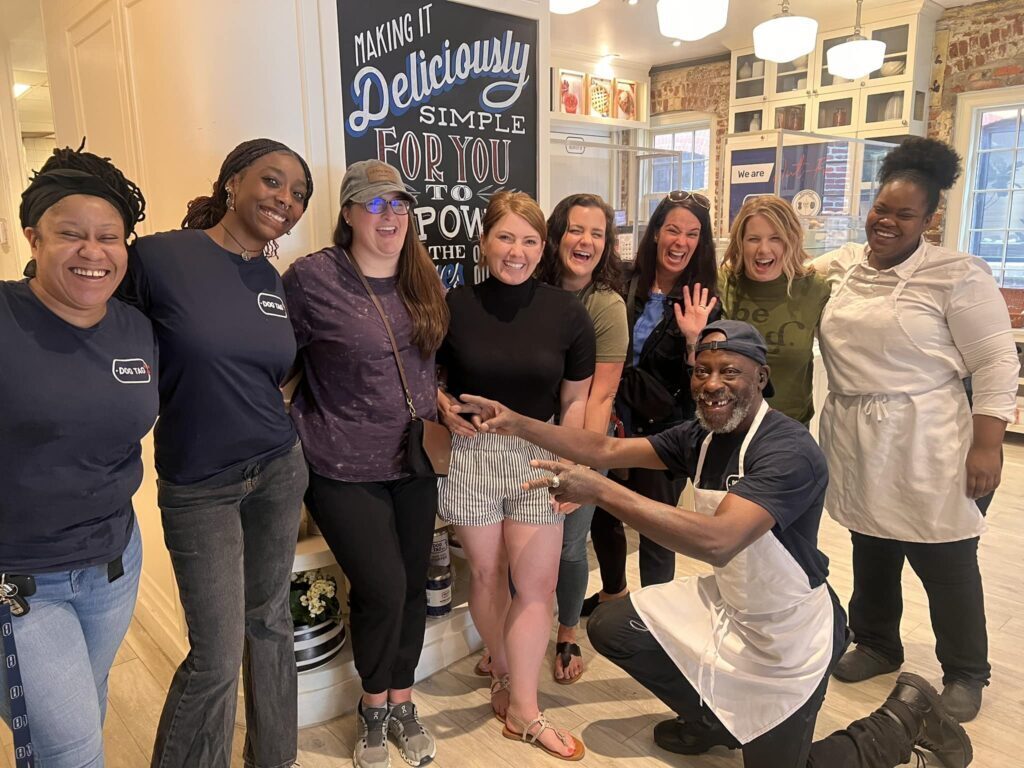 Constance Milstein, known simply as "Connie," is a pioneer in serving military families. She is a founding board member of Blue Star Families and was the 2013 recipient of the Blue Star Families Angel Award in 2013. Milstein also had extensive experience in running a bakery in Mount Kisco, NY, a bakery which offered employment opportunities for underserved women. Her Co-Founder, Father Rick Curry, had dedicated his life to serving others and offering hope to those in need. Running an annual fundraiser selling baked goods, Father Curry trained as a baker when he entered the Jesuit brotherhood at the age of 66. Upon their meeting, the dynamic duo focused their attention to providing access and opportunity for today's military community.
Toward this end, Dog Tag has developed a systematic and holistic approach to launching leaders who are empowered with knowledge, skill, and passion through their Fellowship Program. The Fellowship program, supported by their brick and mortar bakeries in Chicago, IL and Washington D.C., is a five-month training program.
During this five month period, participants receive a certificate from Georgetown or Loyola which outlines the essential knowledge of business basics. In addition, the Fellowship provides experiential learning opportunities at the bakeries, networking, community building, and practical skill building. For instance, part of the program requirements include constructing a working business plan, a capstone project involving product development, and a final pitch. Ultimately, the Fellowship program seeks to serve the whole individual through leadership development and training. Everything from business basics to emotional wellness is addressed.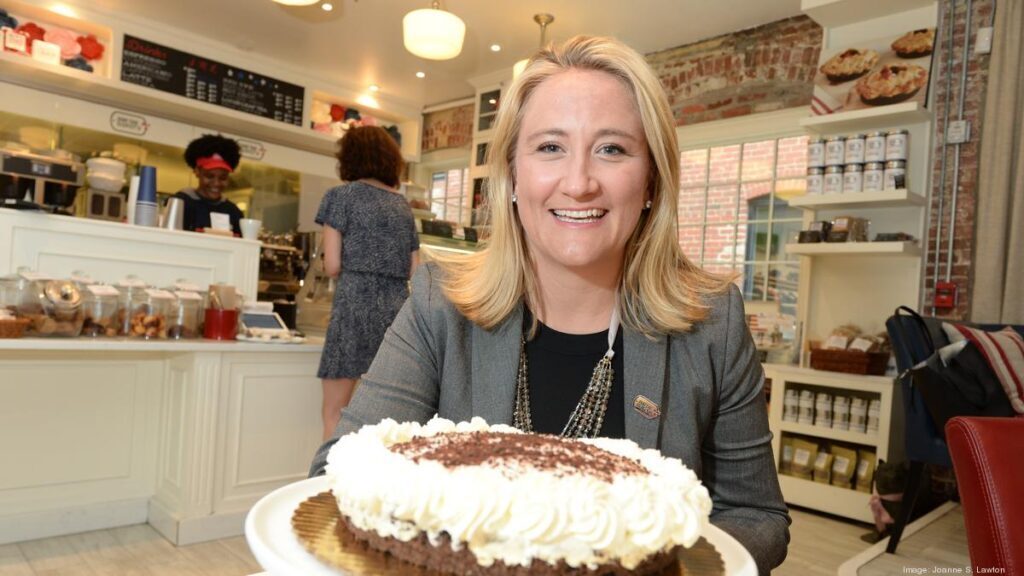 After determining eligibility, prospective applicants can complete an application online at www.dogtaginc.org. After completing the application process and the opening essay questions, the onboarding process includes submitting formal eligibility documents and letters of recommendation. Following the review period. Applicants then are scheduled for a one-on-one call with a program Alumni, then a Program Director, and finally with Executive Leadership. 
Committing to a full four-day work week of 7 hour days, accepted Fellows spend the next five months on core training, certificate completion, networking, and learning labs. With a 93% graduation rate, these fellows are ready to take on the next stage of life from a place of preparation, experiential knowledge, and a passion ignited. So far, 18 cohorts have launched and successfully navigated the task of creating space for military community members to thrive.
Applications are open now. If you are interested in applying, or keeping up with the progress and impact at Dog Tag, follow the organization on social media @dogtagbakery or visit their website to sign up for their newsletter.