Military Spouse brings you the Day Three of the Military Spouse ❤️ 5 Days of Love ❤️ V-Day Giveaway. Today is sponsored by milspouse-owned business, Body Batter by ME!
Website | Facebook | Instagram
Body Batter by ME curates affordable natural ingredient skin care products, inspired by our dry skinned kiddo and encouragement from family and friends, that nourishes the skin and soul. We provide products that swaddles skin with a velvety fondness to revive the essence of ones being. Give us a try and let us know about your body batter experience. Join the #Batterfam.
Today's Gift: Our 3 step body hydration system bundle:
Your choice of a full size cream batter
Small liquid batter (MINGLED body oil) 
Full size dead sea salt scrub exfoliant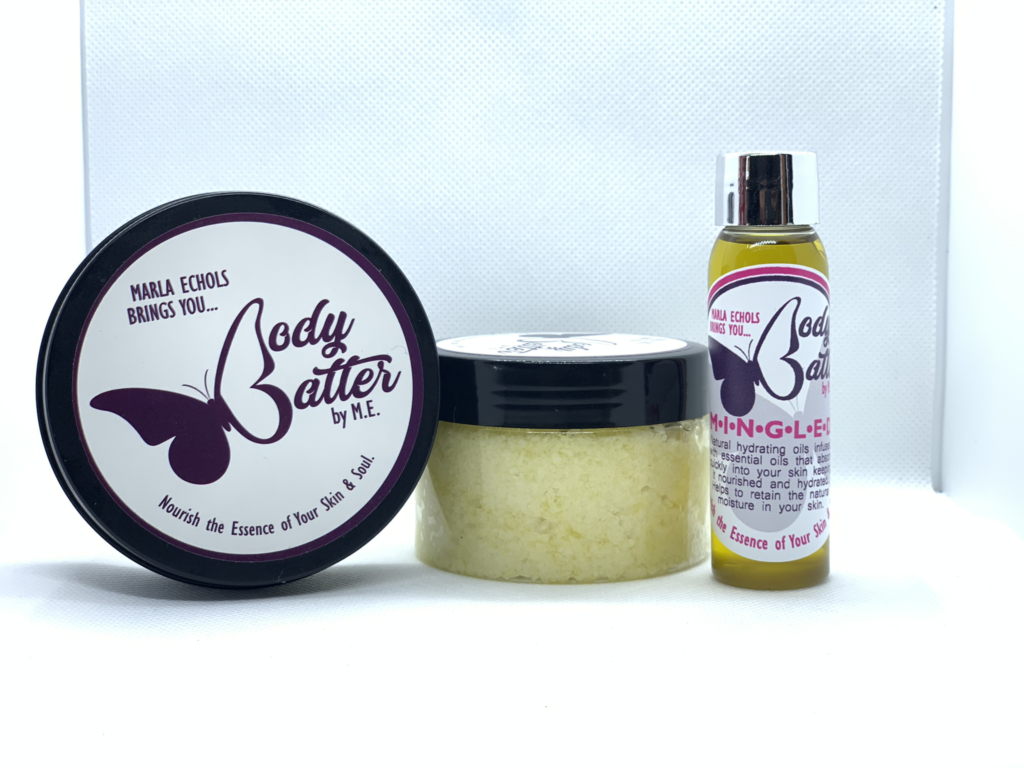 How To Enter:
It's SO easy to enter! Just like and comment on the Giveaway Day One post on Facebook or Instagram (bonus entry if you tag a friend on both!), and share your email here. We will choose a winner each day. Enter before 5 p.m. EST and we'll announce the winner after that!