Military Spouse is honored to present the base winners for the 13th annual Armed Forces Insurance Military Spouse of the Year award.
See the winners in the April issue of Military Spouse Magazine!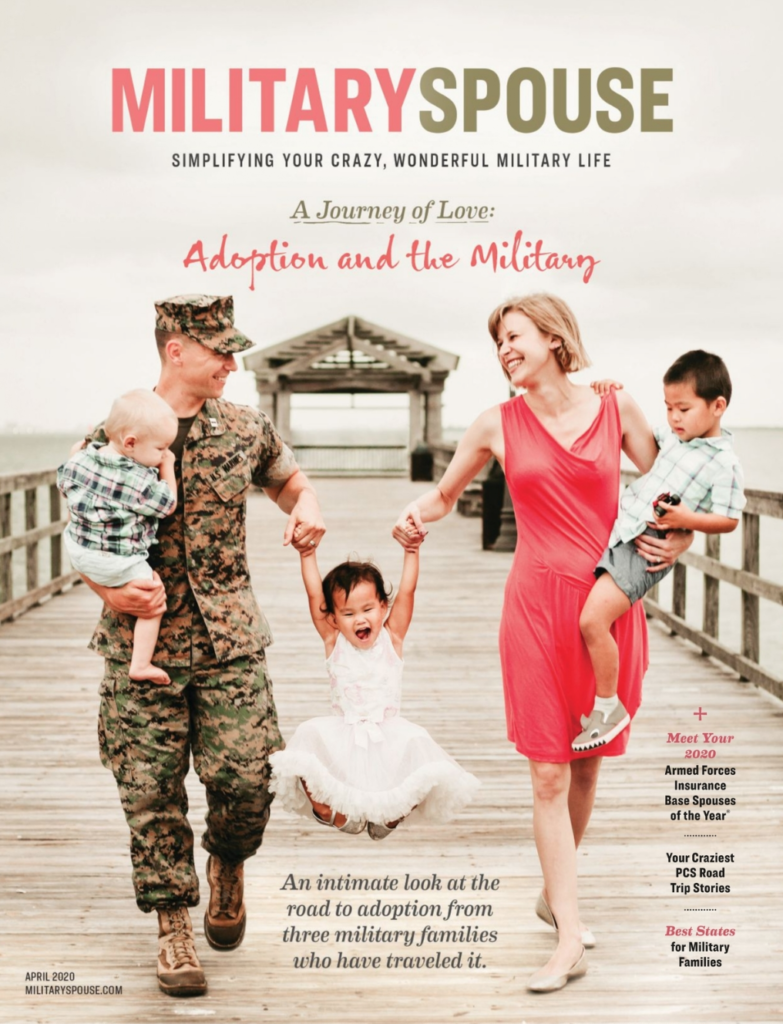 Each year, spouses from around the world are nominated by community members, colleagues, friends, spouses, and their fellow military spouses because of the work they are doing in their local communities and beyond.
This year, there were 711 nominations, and 116 base level winners. Over 23,000 votes were made to determine these finalists.
Find out who has been chosen to represent you this year and take a moment to get to know these remarkable people by visiting https://msoy.afi.org/.
In our May issue, you'll meet the six 2020 Armed Forces Insurance Branch Spouses of the Year. These spouses will represent their branches throughout the upcoming year at speaking events and putting a spotlight on key issues facing the military community.
In May, in Washington D.C., Armed Forces Insurance will unveil which branch winner will be named the overall 2020 Armed Forces Insurance Military Spouse of the Year®.
Army | Marine Corps | Navy | Air Force | Coast Guard | National Guard
Army
Fort Richardson – Allison Wheeler
Fort Belvoir – Amanda Brewer
US Military Academy – Amy Marson
Redstone Arsenal – Anamarie Lewis
Fort Riley – Candace Guelzo
Fort Polk – Candy Olivares
Fort Stewart – Catrina Anderson
Joint Base Myer-Henderson Hall – Cecilia Dyer
Fort Hood – Chandelle Walker
Fort Benning – Christal Gavin
Joint Base San Antonio – Christina Smythe
Fort Leonard Wood – Courtney Dixon
US Army Garrison Wiesbaden – Jaime Chapman
Fort Sill – Julia Stephens
Not Affiliated With a Duty Station – KaLea Lehman
Torii Station – Kati Poston
Fort Eustis – Kaylee Tackett
Joint Base Lewis-McChord – Kelly Doyle
Rock Island Arsenal – Kimberly Bacso
Fort Bragg – Tiffany Marquis
Fort Knox – Lori Rozhon
Fort Leavenworth – Maralis Self
Red River Army Depot – Megan Harless
Fort Drum – Melissa Johnson
Fort Campbell – Michelle Packard Bowler
Fort Shafter – Naty Golubski
USAREC – Sara Ziegler
Paul B. Huff US Army Reserve Center – Shana Smith
Fort Bliss – Sharita Knobloch
US Army Garrison Italy – Tiffany Boyce
Fort Carson – Yvonne Coombes