Blue Star Families recently released its 2019 annual Military Lifestyle Survey, and it shows that education and employment are still hot button issues for many military families.
See more inside the May issue of Military Spouse Magazine!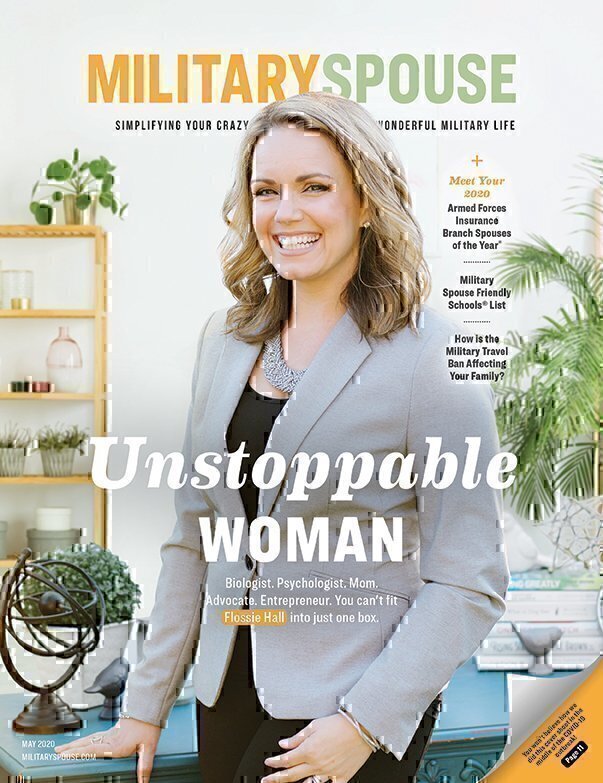 Finding gainful and rewarding employment can be more than challenging, especially when navigating multiple moves, gaining and losing support systems, and managing a busy household. In addition, military spouses seeking to further their education by starting or returning to college often find themselves frustrated or overwhelmed, not knowing where to begin.
We found some of the most promising career fields and have highlighted a few Military Spouse Friendly Schools® that offer credentials in those fields.
You can check the complete list of Military Spouse Friendly Schools® at militaryspouse.com/2020-military-spouse-friendly-schools
According to the Bureau of Labor Statistics (BLS), here are five career fields that are projected to have the most potential job openings in the next few years and offer portability for military spouses on the move.
Nursing
With over 4 million nurses active in the US workforce, it is one of the fastest growing career fields with some of the highest availability for upward mobility. Providing rewarding work and financial security, the nursing career fills our number one spot for available education and portability for milspouse careers. With a growth rate of 19% and a median salary of $65,470, this career field offers an enormous opportunity for employment and advancement.
"I became a nurse because I enjoy being around people and doing what I can to improve their lives. I became a labor and delivery nurse and found my passion. Seeing people become parents is truly a blessing," said Jennifer Hensley, an Air Force spouse.
Military Spouse Friendly School®: Angelo State University (ASU). ASU's online education programs offer flexibility in continuing education. Founded in 1928 in San Angelo, Texas, Angelo State has 10,447 students and 441 faculty. Their 120-credit hour program for a Bachelor of Science in Nursing can be completed in four years online.
ASU also has a Veterans Educational and Transitional Services (VETS) Center where they assist veterans, active duty service members and their dependents.
General Operations
Operations managers are efficient and detail-oriented. They oversee facilities, formulate policies, manage daily operations, and ensure profitability for organizations and companies. It claims the second spot on our list of exciting opportunities for military spouses. On average, general operations managers can expect average salaries of more than $75,000 annually. On the top end, salaries climb to over $130,000.
"While I was working as an operations director, it became clear that I could make the greatest impact in both the growth of any business initiative and in the life of individuals by focusing my work in the field of human resources. HR and organizational development allows practitioners to explore both interpersonal and coaching skills, as well as systems development," said Becky Hoy, Army spouse.
Military Spouse Friendly School®: Mississippi Gulf Coast Community College (MGCCC). MGCCC's online academic program offers a multitude of business majors ranging from accounting and insurance to marketing and management. MGCCC was founded by the Harrison County School Board on Sept. 5, 1911. They encourage accountability, collaboration, excellence, and integrity.
This campus outside of Keesler Air Force base offers affordable tuition, on campus and online, and a variety of course options to fit the needs of the ever-adapting military family.
Accounting
With the first CPA exam administered in 1896, this career field is projected to grow up to 11% by 2024 – much faster than many career fields today. This career also has the ability to be done remotely. With virtual work on the rise, it is a promising option. In addition, this career has amazing entry level opportunities, with starting salaries between $38,000 and $77,000 annually.
Military Spouse Friendly School®: Bossier Parish Community College (BPCC). BPCC offers a one-year program that leads to an undergraduate certificate in accounting technology. With affordable tuition at $3,971 for in-state attendees ($4,677 for out of state), this program is a viable option for military spouses who desire a quick turnaround for a career, or access to a MYCAA account.
Education
Median Salary: $57,200
This field seems to always need more quality teachers, encouragers, and nurturers. Early childhood education graduates are highly sought after in schools and around the local community of an active duty installation, and comes in at number four in growth statistics.
"Becoming an educator was an accomplishment that I have been proud of since I made the decision to begin my journey in 2009. I initially began because, when I was a child, school was a safe place for me to grow Monday to Friday. I had many teachers who have given me encouragement and love when I didn't have it at home. Thanks to them, and the environment they created at school, I became an educator and it has been so much more rewarding for me," said Jennifer Braitman, Navy spouse.
Military Spouse Friendly School®: Appalachian State University. This school offers a hybrid early education undergraduate degree that allows students to complete their student teaching requirements during the last semester. Appalachian State also offers a variety of online and hybrid graduate programs in the education field.
Healthcare Administration
Healthcare administrators oversee day-to-day operations of hospitals, hospice care, nursing homes, and other healthcare facilities. This can range from running budgets to maintaining medical and staff records. According to the BLS, employment of healthcare administrators is growing at a rate of 23%, opening more than 70,000 new job opportunities. This career field boasts a median salary of $99,730, with the top 10% earning upward of $182,000.
Military Spouse Friendly School®: Roberts Wesleyan College in Rochester, N.Y., offers a healthcare administration degree program for students who already have several transfer credits and two years of relevant work experience.
Students completing the healthcare administration degree online engage with all coursework asynchronously, with a few face-to-face online meetings. The program runs on a cohort model, providing its online students with structure and accountability.
With the needs of military families in an ever-changing state, pursuing higher education can be such an empowering endeavor. Service members and their families have greater access to education and employment opportunities. The Military Spouse Friendly Schools® list allows military members and their families to locate schools that understand the complexities of military life and the needs of a military student.
For a full list of the 2020 Military Spouse Friendly Schools®, see page 24 or visit militaryspouse.com/2020-military-spouse-friendly-schools. Η