"Each assignment is what you make of it." That's what they tell us.
See more in the April issue of Military Spouse Magazine!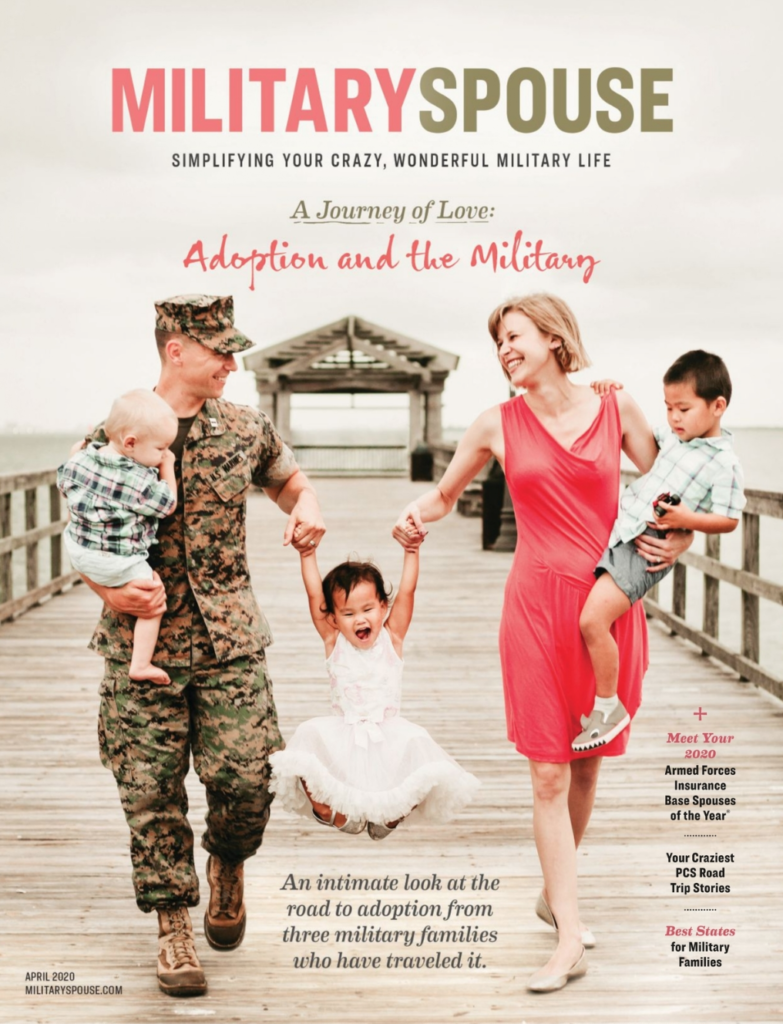 It may be true, but some places do offer more than others. Some might even provide so much opportunity that we decide to separate or retire there. So what makes an assignment, or even a state, stand out? When asked, a lot of Military Spouse's social followers said that access to nature, outdoor activities and recreation makes a big difference. Quality of life is key.
Savannah! We lived just south in Richmond Hill and they had the best schools. Great neighborhoods, kids could ride bikes, festivals in town, and only a few minutes to Savannah. Weather was mild for the South. The only thing we really hated was the gnats.

Andrea B.
Our favorite base and the best housing we've lived in was at Ft. Drum. I love cold and snow and it was only 4.5 hours from our hometown in PA. But the best school is where we currently are at Hanscom Air Force base, MA. The base school is exceptional, especially the special ed department.

Vicki T.
Korea, Camp Humphreys for 4+ years! Love the culture and the food is amazing. So many things to see and places to go. People are amazing and so kind.

Jamie J.
We loved living in Fort Stewart, Georgia. The weather was always near perfect…except for when we got there…during a hurricane! Lol We absolutely fell in love with Savannah and would go every weekend. As a Disney lover, it helped that we were only a 4 hour drive from there too.

Jacqueline P.
Frankly, I loved everywhere we lived except Orlando, FL. But look where we got to spend time: Ballston Spa, NY, Groton, CT, Mare Island, CA, Monterey, CA, Silverdale, WA and Pearl Harbor. Thanks, American taxpayers for a great life and places to raise the kids!

Michelle U.
Washington state. By far!!! So damn beautiful. Right in the Columbia River we could see Mount St. Helen's from out front porch. Smelt dipping in the river across the road. Eagle nest in our front yard. Wildlife as far as the eye could see…. I'd go back in a heartbeat!

Kat B.
As a military brat now married to a servicemember- I've moved around a LOT. Colorado by FAR has been my favorite state!

Brenna G.
Alabama! We loved the weather, outdoor activities, proximity to Nashville and other amazing cities. It was so low key, family focused and lower cost of living!

Megan H.
Fort Wainwright, Alaska. Out of the seven duty stations we have been it is by far the most family friendly and offers soooo much stuff to do even in the harsh winters. We have high hopes to go back at some point.

Amanda P.
Mississippi by far! It was friendly to us, inexpensive compared to WA, & CA. And the drug n homeless issues were not in your face! The weather is amazing, & we were not far from the gorgeous beaches of Al, or FL. We bought a beautiful home & loved our neighborhood.
And we've lived in 5, & now Italy! We will return to MS!

Sullivan Myst.
San Antonio Texas. So much to do and see. A lot of culture to experience. You can enjoy the big city and less than an hour away be in a quiet country town. The museums are amazing ?

Jada O.