Can you believe four short months ago, around the world, people were ringing in the New Year of 2020?
They were filled with excitement and hope. Vision boards were popping up on social media expressing all that awaited them. Among the numerous people that were elated about this year, the Graduating Class of 2020 was full of enthusiasm and optimism for the future.
When my daughter, Shina, started making her Christmas list in 2019, already thinking of graduating high school and heading to college this year, she strategically began to put things she knew she would need. In January, she started looking for her senior prom dress, to get a good deal on it. This year was something she has planned on for the last four years.  
Here in Texas, Spring Break came like every other year, nothing unusual at first. Families adventured to their vacation spots.
By the end of the week everything had changed. The whispers of a global pandemic had become a full blown literal press conference. The alarm had been sounded and nothing was going to be the same for anyone.
The Graduating Class of 2020 quickly spiraled into a panic. "What about graduation?" The school districts were trying hard to hold off making any long-term decision until the last moment. They were all grasping onto hope as long as they could. By the time the final word had been announced that the graduation was officially canceled, the kids had already been making alternative plans on social media. And parents were trying to hide their grief and disappointment.  
What now? Lock away in our houses. Prom canceled. Senior skip day now lasting the rest of the year. No good-byes to friends, coaches, and teachers. No award or sport ceremonies. No valedictorian speech, no walking across the stage, no graduation. No graduation parties with friends and families. No senior trips.
So, how do we celebrate our seniors?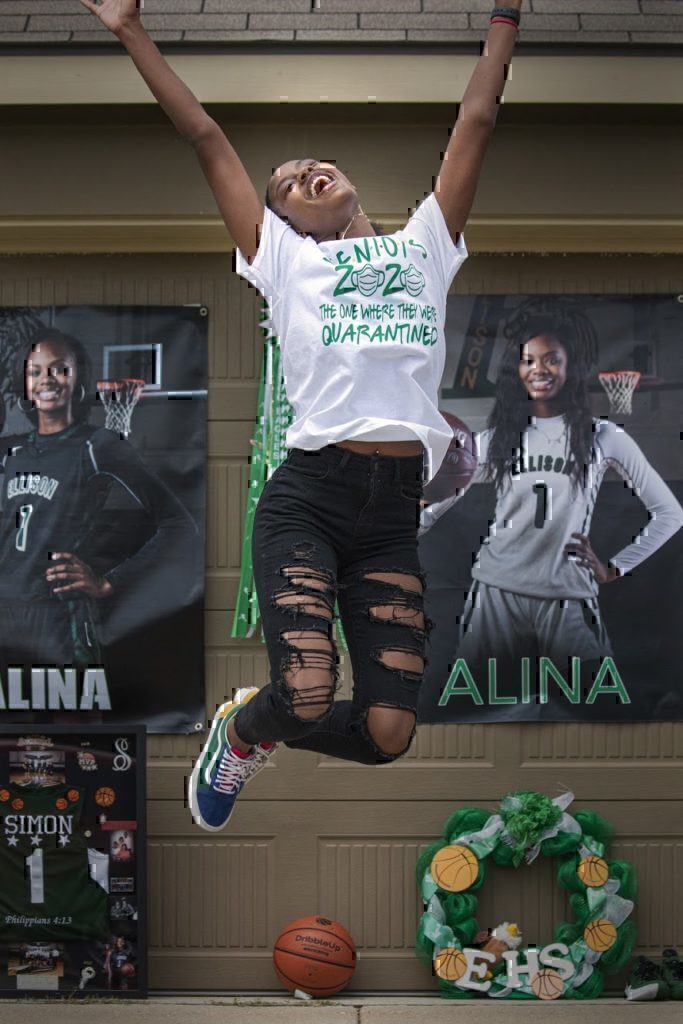 My husband was sitting in the kitchen, "Chandee, look at the photo," he turned his phone to me. It was a photo of a door with a sign that said "SENIOR 2020" on it with a sport jersey beside it. He said, "We should do something like this for Shina." Of course I agreed but I wanted to go bigger. We planned it out. Shina left for the day and we raided her room. After decorating the front door we called her home.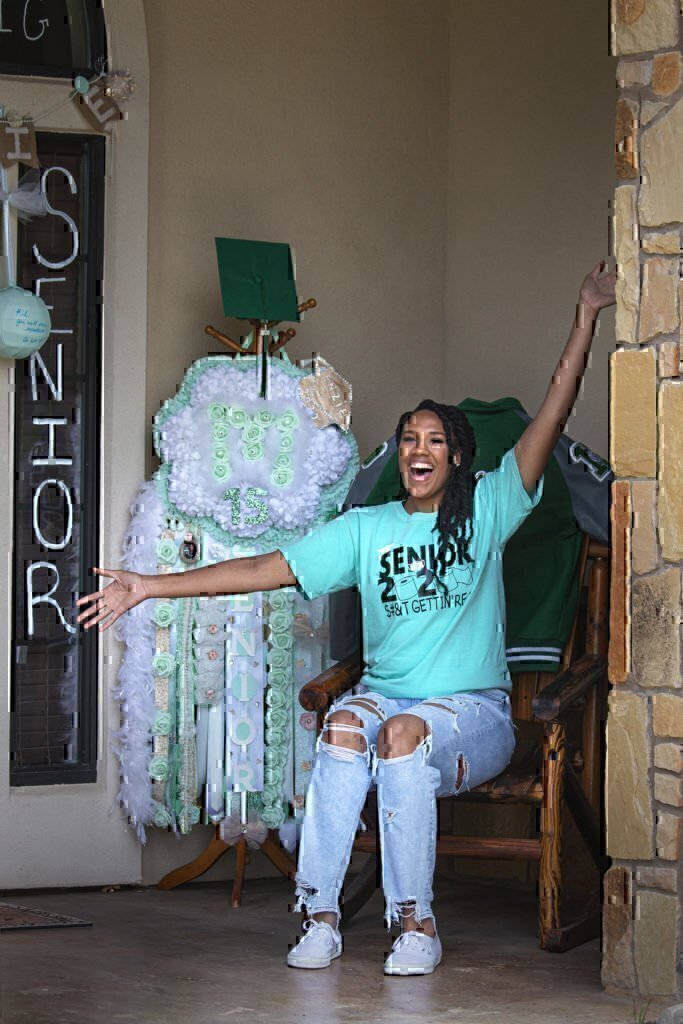 "Surprise, Shina!" After showing off the door we did a photoshoot. Shina shared it with friends on social media and everyone loved it. Shina's friends wanted to do the same thing. Maria Reed, host of Moving With The Military, called and asked if she could share it with the school district in her area. Before long across six high schools in the Fort Hood area and over 300 seniors had requested a photoshoot in front of the decorated doors.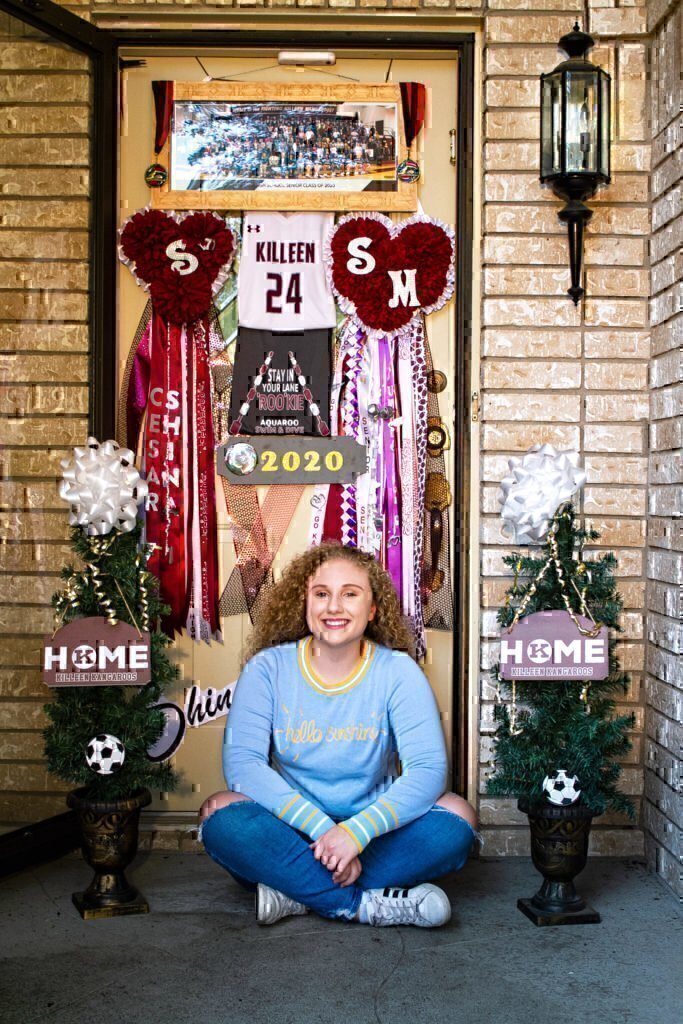 It really has been a joy to photograph these seniors all over the area. Most of them ask, how much do we owe you? The look on their face when I tell them nothing is priceless. They can't believe we are choosing to do this for free. But we wouldn't do it any other way. The seniors deserve to know they are loved, if we can share our gifts to express that with these seniors in our area, then it is our honor. Graduating Class of 2020, High School and College, we love you and congratulations for all the hard work you have put forth these past years. We are proud of you.