In January of 2020, Tarah McLaughlin's husband, Staff Sgt. Ian P. McLaughlin, was killed when his vehicle struck an IED in Kandahar, Afghanistan. Ian was assigned to the 82nd Airborne Division, so his wife and three children lived at Ft. Bragg, North Carolina. Tarah immediately left for Dover Air Force Base for the dignified transfer of remains. Tarah recently contacted Fisher House Foundation to share her experience while staying at the Dover Fisher House for Families of the Fallen.
My name is Tarah McLaughlin, and I'm the widow of SSG Ian Paul McLaughlin who was killed in Afghanistan on January 11, 2020. At the time, I had a 3-year-old, 2-year-old, and a 9-month-old baby.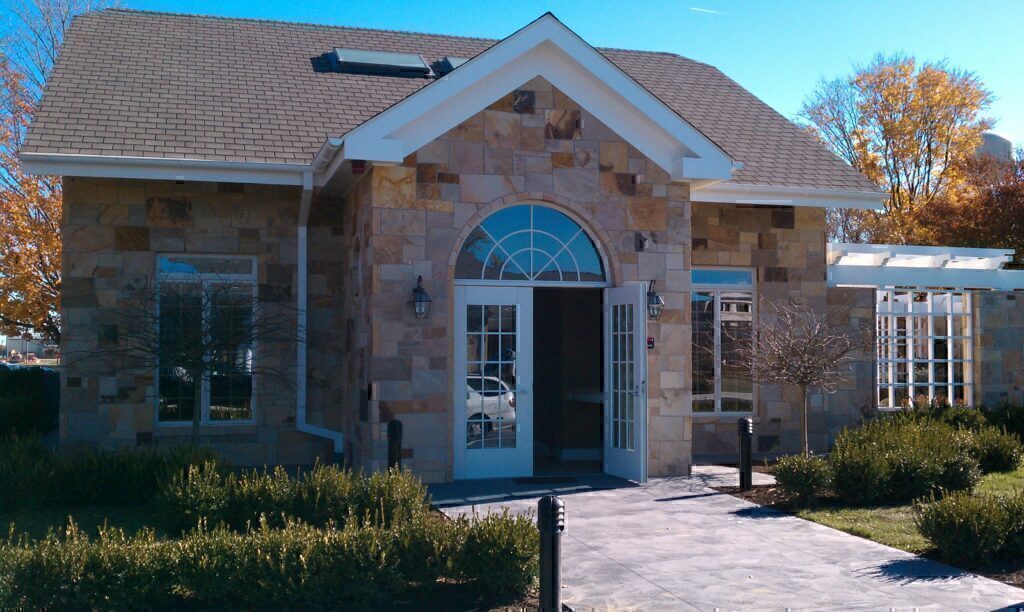 As you can imagine, traveling with 3 children for the first time and the anxiety and the grief of losing my husband took a toll on my mental state. We traveled from Fort Bragg to Dover, an all-around trip that took about 9 hours to complete.
Within hours our life changed, and we were being pulled in a million directions. Needless to say, we were exhausted when we arrived at the Fisher House at Dover AFB, but the experience and the individuals there were nothing short of amazing in such a difficult time.
Fisher House Foundation is best known for their network for comfort homes where families of wounded, inured or ill service members and veterans can stay at no cost while their loved one receives treatment. The Dover House for Families of the Fallen is one of more than 90 Fisher Houses and serves a unique purpose as a refuge for families who have paid the greatest sacrifice as they await their loved one's final journey home at Dover Air Force Base. The home has served more than 3,700 families since its inception in 2010 and has continued to house families during the COVID-19 pandemic.
My children were cranky, off their schedule, and confused on what was going on, but the Fisher House felt like a safe place for us. I not only forgot to pack a toothbrush and really anything for myself, but I forgot basic things for my children. When I walked into our room there was toys ready for my children, a Pack 'n Play filled with blankets for my infant and an array of baby bathtubs, soaps, towels, potty seats and so much more. If I'm being 100% honest in that moment, I bawled my eyes out because of how embarrassed I was for forgetting these basic things and how bad of a mom I felt at that moment.
Within seconds of settling into our room it was the first time since losing my husband that I felt safe and secure. The accommodations and the people at the Fisher House made me feel at home in probably one of the darkest times of my life.
Our stay was extended due to constant malfunctions with the aircraft bringing my husband home, so we were there longer than we expected and there was always enough food and someone there trying to make our lives a little bit easier. I wasn't eating but my children's hunger didn't stop, nor did their need to get some energy out, and there were plenty of people and food to accommodate them during those days.
There isn't much that I remember in those days, but I do remember how safe the Fisher House made my family feel and how much of a home away from home it really was.
As Fisher House Foundation's Chairman and CEO, Ken Fisher said, "Gold Star Families bear a burden that the average American has no concept of." I couldn't agree more, but I am forever thankful to Fisher House for serving as a refuge.
To learn more about the Fisher House Foundation visit Fisherhouse.org