By AJ Smit
"What will I wear to the ball?" A question asked by Cinderella and military spouses around the world.
Ideas run through your mind: a beautiful ball gown, a prom dress that might still fit in your closet, a bridesmaid outfit you were told you could wear anywhere…but can you really?
Added on is the pressure of wanting to fit in, grab the right fork, and follow the proper protocol. Not to mention the 5 B rule your Key Spouse told you, "No Boobs, Butt, Back, Belly, and be Below the knees." Well, that cancels out your sister's dress she gave you from Vegas. We compiled our favorite tips to help you feel confident and calm in putting your best heel forward at the ball.
1: Wear what brings you joy.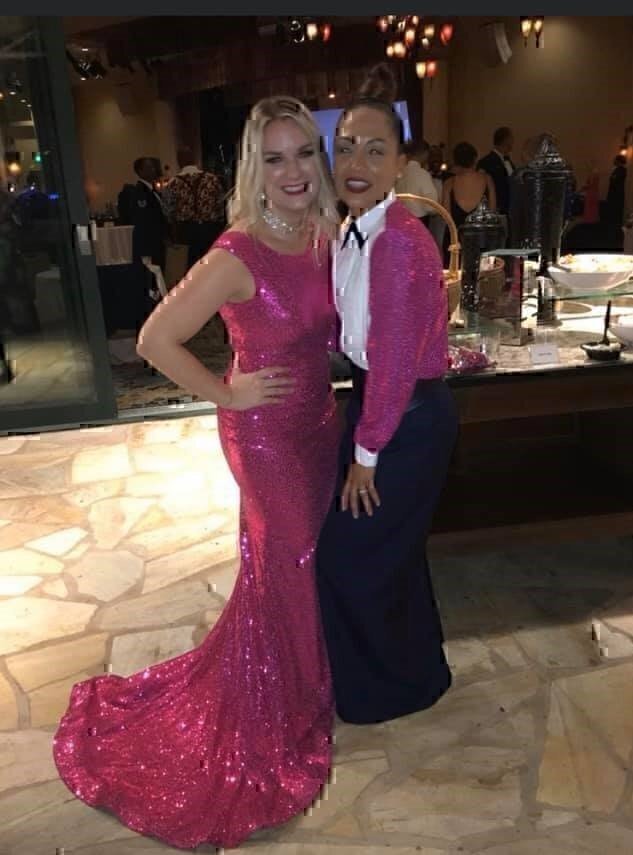 Sorry friends, T-Rex costumes are still not allowed. Is a flowy gown your vibe, a sleek ladies' suit, or do you like more 1950's styles? One military spouse loves to match her spouse's party shirt sleeves. Love a bold patterned dress? Wear it and keep your accessories simple. Although being the Belle of the ball is fun, keep in mind the table seats eight, so leave the queen-sized petticoat at home.
2: Prioritize Comfort.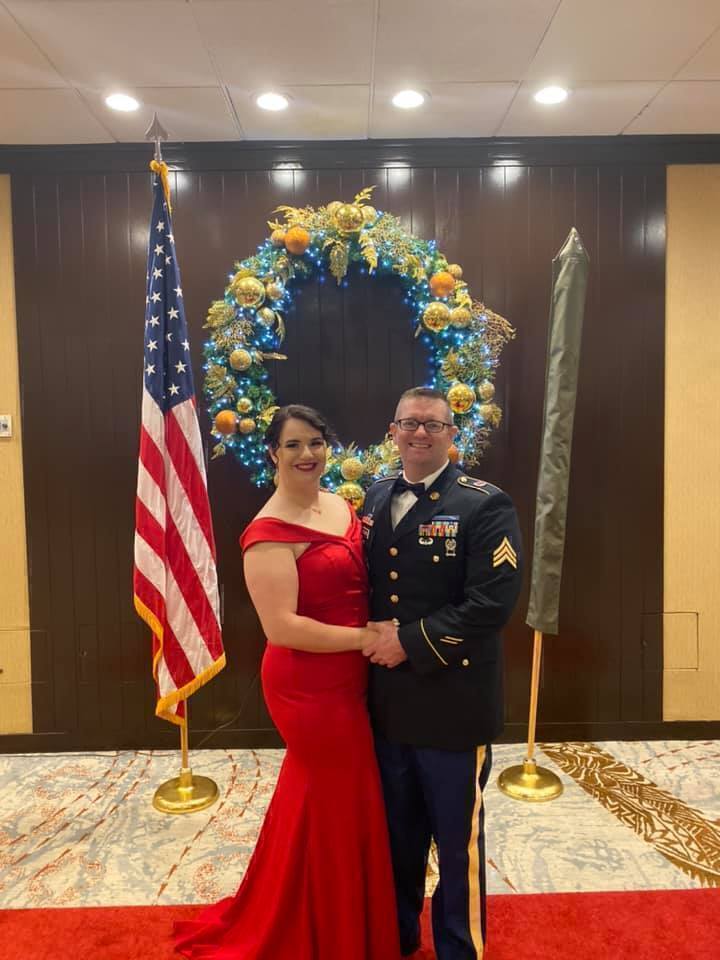 A corset dress looks fabulous. Still, a 2-sizes-too-small corset will leave you with no room for your food or your ladies; an appropriately-sized gown assures that you won't have any wardrobe malfunctions. A dress with a high slit could show more skin while sitting than what you had initially planned. When trying on gowns, move around and sit in it, so you are aware of whether or not it will be the right choice for you. A dress that fits well while you're standing up, may not have the stretch you need to sit. If sequins make you itchy, go for a stretch knit gown that lays well. Between Ross, the on-base thrift store and friends, you can usually find an outfit that is affordable AND makes you smile.
3: Remember the occasion.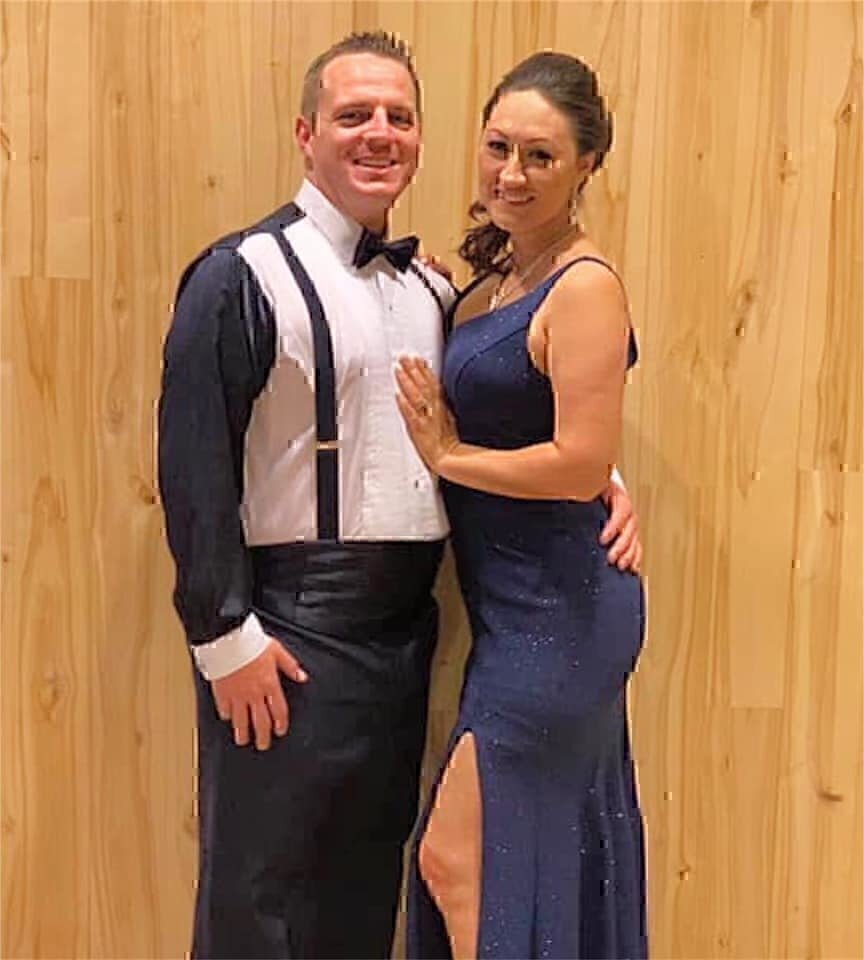 You are there to make new friends, honor your spouse, and represent yourself well. If you are pulling at your dress because it's too tight, you might be distracted and accidentally bro-hug the commander. Bring a scarf in case you get cold, and wear shoes that you've either had a moment to break-in, or that will allow you to dance all night long. Blisters are no fun, in or out of shoes.
A ball is meant to connect our community while having a night to celebrate. Wearing an outfit that honors the occasion, makes you feel confident and comfortable, is a sure way to show up as your best self.