Read this and more in the December issue of Military Spouse Magazine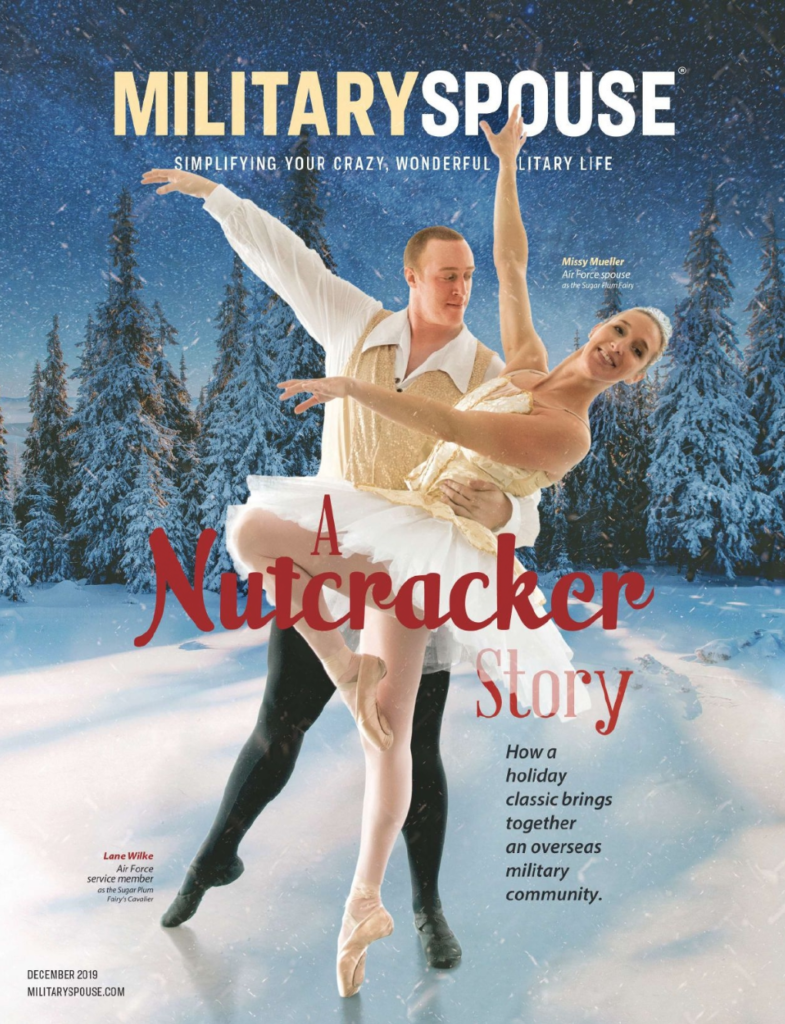 Some lower enlisted service members and their families struggle with food insecurity.
Addressing spouse un/underemployment and making childcare affordable can help families struggling with food insecurity. Legislation that would prevent BAH from being treated as income when calculating SNAP* eligibility; or establishing a Military Family Basic Needs Allowance (MFBNA) to supplement the base pay of junior enlisted members at or below 130% of the federal poverty line would also be helpful. Reason being, in 2018's #BSFSurvey, military family respondents ranked financial issues as their top stressor for the first time. They also reported higher rates of difficulty making ends meet than civilians, indicating that two incomes may be a need for financial security. Among military spouse respondents who weren't working but wanted to be, only 10% were financially okay with just their service member's paycheck.

Hisako Sonethavilay, Senior Advisor for Applied Research, Blue Star Families (BSF)
–
It's crucial to understand that an unintentional technical error prevents thousands of struggling military families access to SNAP. This glitch in the law forces families to turn in desperation to food pantries on or near every military base in the U.S. The solution is not more food pantries or assistance from the charitable sector. This Band-Aid approach lets Congress and the Pentagon off the hook. Ideally, base pay of junior personnel would be raised to adequately support their families. Until that proves politically viable, we need the Military Family Basic Needs Allowance, a boost to the base pay for service member households at or below 130% of the federal poverty level. Surely, we owe at least this much to our military families.

Abby J. Leibman, President and CEO, MAZON: A Jewish
Response to Hunger
–
This is an issue the Military Family Advisory Network has been closely tracking through our advisory network, our Military Family Food Insecurity Coalition, and our research. In 2017 we learned that 15% of our survey respondents were having trouble getting enough to eat. Now, we must know more about where and why military families are struggling — issues we are addressing in our 2019 survey. This is about making sure families can get enough healthy food. This is not about haves and have nots. We must build awareness of resources in a way that eradicates the stigma of seeking help. This is a problem that can be solved, and we are determined to conquer it.

Shannon Razsadin, Executive Director, Military Family Advisory Network (MFAN)
*The Supplemental Nutrition Assistance Program (SNAP) is the largest federal nutrition assistance program. The program provides benefits to eligible individuals through an Electronic Benefits Transfer card which can be used like a debit card to purchase eligible food in authorized retail food stores.
–
As someone who served in uniform for most of my adult life and who relied on food stamps as a child, this issue is personal for me. It's an outrage that many of our troops deployed overseas have to worry about whether or not their children have enough to eat back home. That's one reason why I introduced the bipartisan Military Hunger Prevention Act earlier this year to eliminate the inconsistencies in federal law that prevent many low-income service members from accessing federal food assistance programs. Our service members and their families shouldn't be forced to rely on these programs in the first place – but at the very least, we should ensure that those who are struggling have access to this safety net.

Sen. Tammy Duckworth, D-Ill.
–
All three of my brothers served in the military, and I understand the incredible sacrifices service members and their families make every single day to keep our country safe. It is unacceptable when any service member or military family struggles to put food on the table or access high-quality child care – they deserve better. That's why Sen. Tammy Duckworth and I are fighting to establish a Basic Needs Allowance for low-income service members which would invest in the security and comfort of our service members and their families and strengthen military readiness. This is about honoring the service and sacrifices of military families, and it's about our values.

Sen. Elizabeth Warren, D-Mass.
–
Every year, Congress allocates billions to ensure that our military is the most well-trained and best-equipped fighting force on the planet. However, too often we forget about the cost associated with the struggles those service members and their families face at home. Far too many of them face challenges associated with food insecurity, and the possibility that their children will go to bed hungry only adds to their burden. We need to pass the Military Hunger Prevention Act, which I was proud to introduce earlier this year with Congresswoman Susan Davis. This bill would allow service members to provide for their family's basic needs, including food, and reduce unnecessary stress and concerns. Our nation's service members are willing to fight and die for our country, they shouldn't be struggling to put food on their dining room tables.

Rep. Don Young, R-Alaska
–
Of all the sacrifices our military families make putting food on the table shouldn't be one of them. We should be able to meet the basic needs of our military families. I've introduced the bipartisan Military Hunger Prevention Act with Rep. Don Young (R-Alaska) to create a basic needs allowance that will bridge the gap for eligible service members who don't qualify for Supplemental Nutrition Assistance Program (SNAP) benefits. Military families go where they are ordered and sometimes that means moving to areas with a higher cost of living. And if a spouse has trouble finding new employment, this can become a recipe for food insecurity. Creating a basic needs allowance is a simple solution to the critical issue of food insecurity among some military families.

Rep. Susan Davis, D-Calif.