Every year, a swarm of military community members streams into Washington D.C. for the annual Armed Forces Insurance Military Spouse of the Year (MSOY) Awards.
This program, owned and sponsored by Armed Forces Insurance, is one of the most impactful initiatives the military spouse space has ever seen. Because of this program, military spouses all over the globe can come together to connect, build lasting relationships, collaborate with one another, and celebrate each other's accomplishments.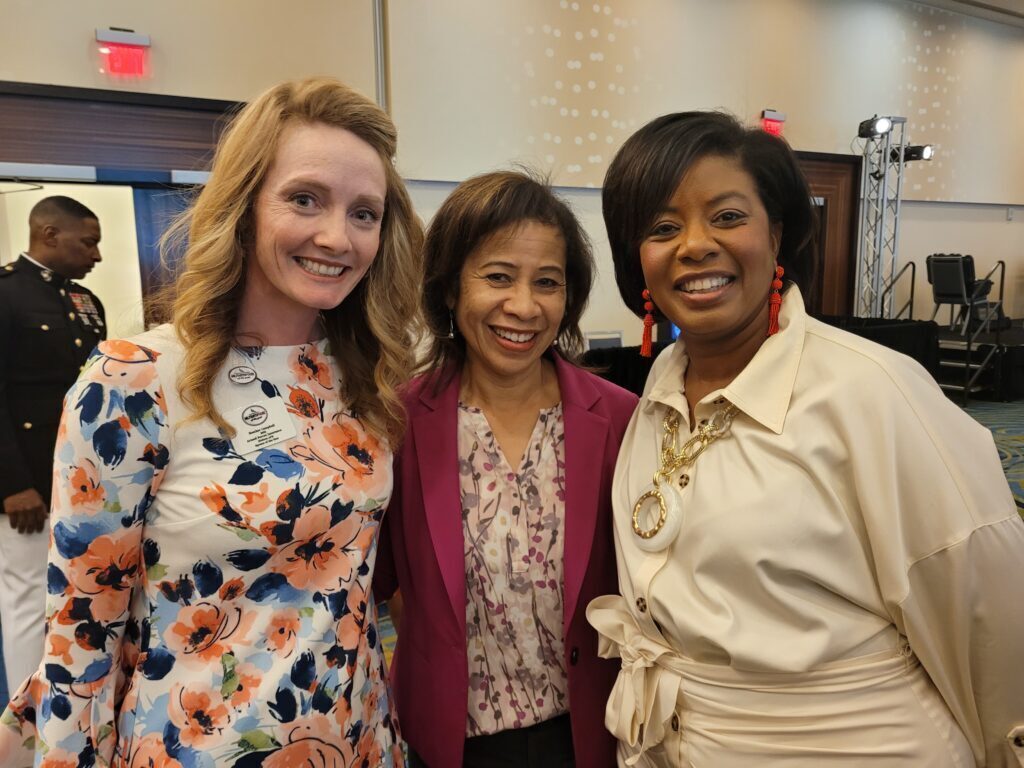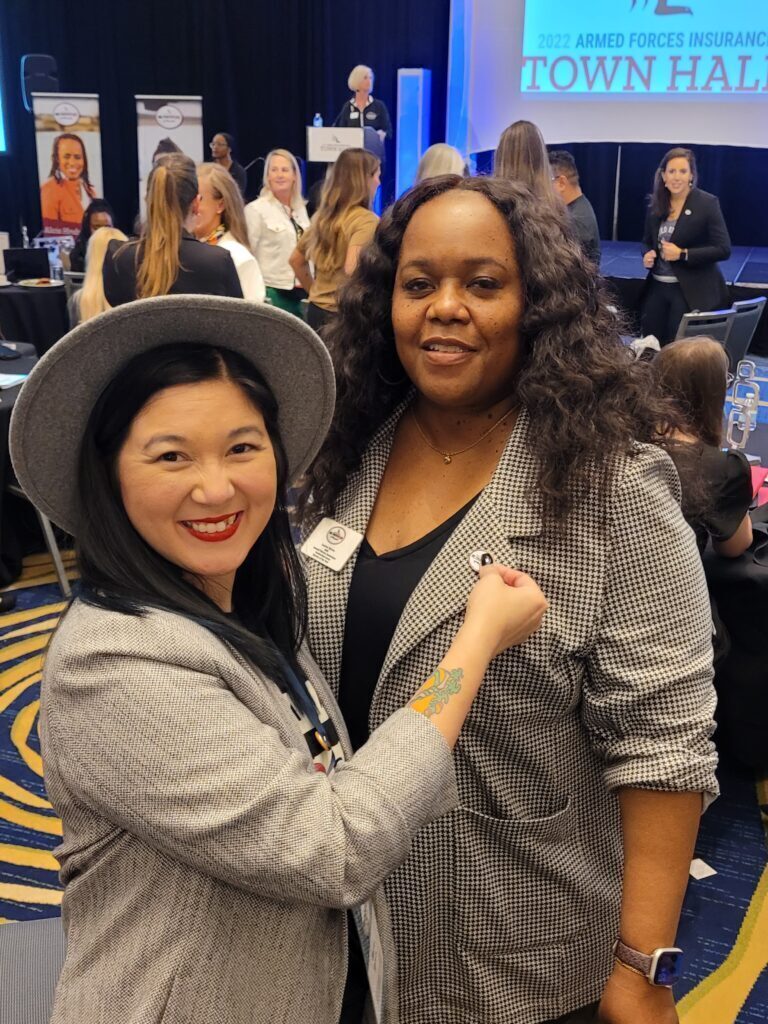 When I became a military spouse many (many, many) years ago, nothing like this program or Town Hall event existed. We, as a community, desperately struggled to thrive in an environment of high operations tempos, frequent moves, and lack of support. While we haven't fixed everything yet, this group of awarded entrepreneurs, non-profit leaders, mentors, leaders, and free thinkers are well on their way to change the world as we know it.
When I walked into the event at the Renaissance Capital View Hotel, there was a vibrant energy in the room. Every corner buzzed with conversation. Hugs were handed out in excess and joy was palpable.
More than a type of family reunion, men and women rushed happily to greet their peers and celebrate the milestones conquered through COVID-19. Ty Carolina ushered all of us in to a fun and hospitable environment while Laura Early, and her amazing team at Wise Advise + Assist Team, executed a flawless program.
Ashley Gutermuth, who is absolutely hilarious, kicked off the week's opening night. A Meet and Greet, sponsored by Caliber Home Loans, provided some savory snacks and the space to network with our peers.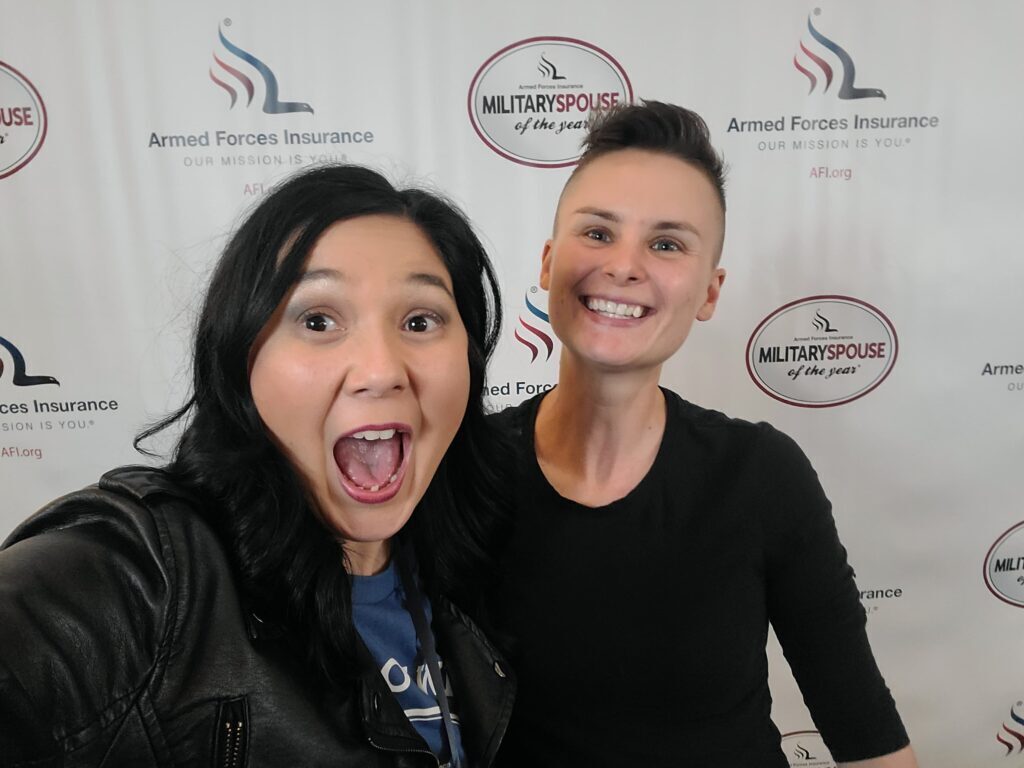 On Tuesday, several participants met up for Sunrise Yoga and then huddled together in the lobby for a morning devotional (I have to admit, the devotionals were one of my favorite parts).
Before we knew it, AFI swept us off to Quantico for a once in a lifetime experience on their outdoor obstacle course. Yours truly served as the plucky comic relief and local bag holder lady while the rest of the participants literally switched into "beast mode." Participants were split into four to five member "fire squads" and challenged with different war-time scenarios. They completed grueling and rigorous obstacles- lifting heavy objects across courses and relocating logs through "combat zones." By solving problems together and leaning on each other, this would be a bonding experience we would never forget.
After this phenomenal outing sponsored by Deloitte, groups gathered around the main stage for tips on Congressional Advocacy. Later in the evening, more networking and connection opportunities were available at the VIP Networking session sponsored by PS Grades. Trish Smith, our favorite photographer, offered LinkedIn Headshots to support those in attendance.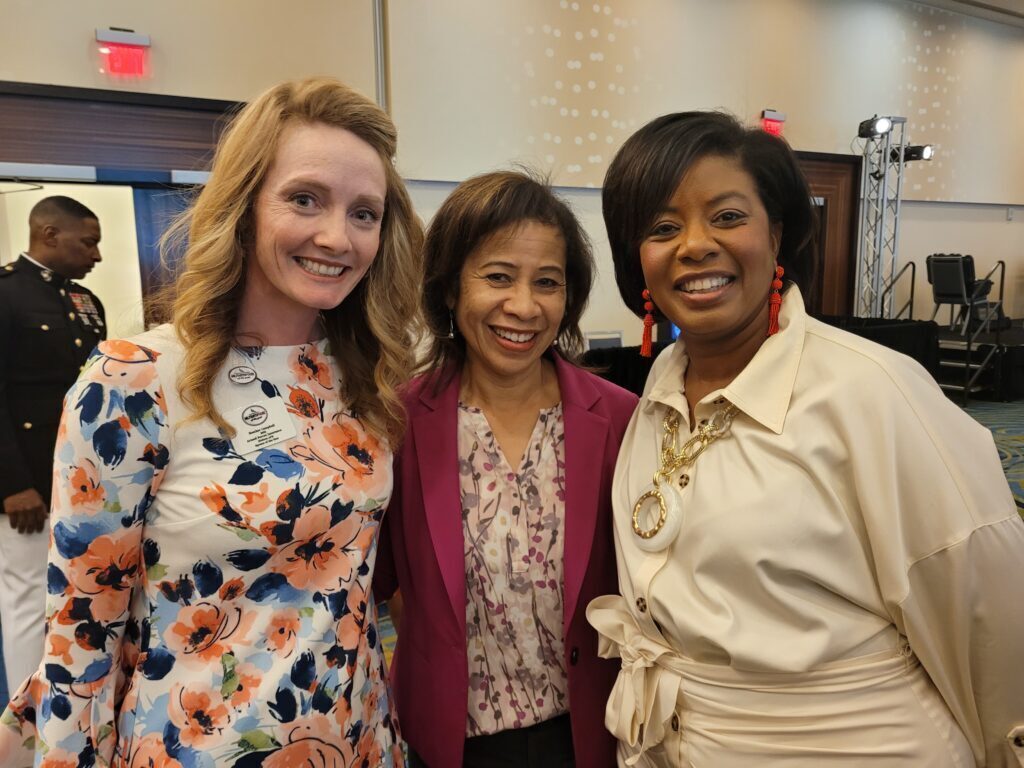 By Wednesday, Town Hall was in full swing. With a bevy of speakers, fan favorites like Brian Alvarado of Hiring Our Heroes and Julie Riggs of Blue Star Families took to the stage. After a multitude of great speakers and teachers, the day's event ended with a very special pinning ceremony.
As we all prepared for the AFI MSOY Awards Ceremony, the excitement was high around the announcement of the 2022 Overall Military Spouse of the Year. Dressed to impress, distinguished visitors, alumni, and new branch winners filtered into the luncheon. With grace and elegance, Mrs. Suzie Schwartz offered all of us much encouragement- inviting all of us to do our part, lead with kindness, and push change forward.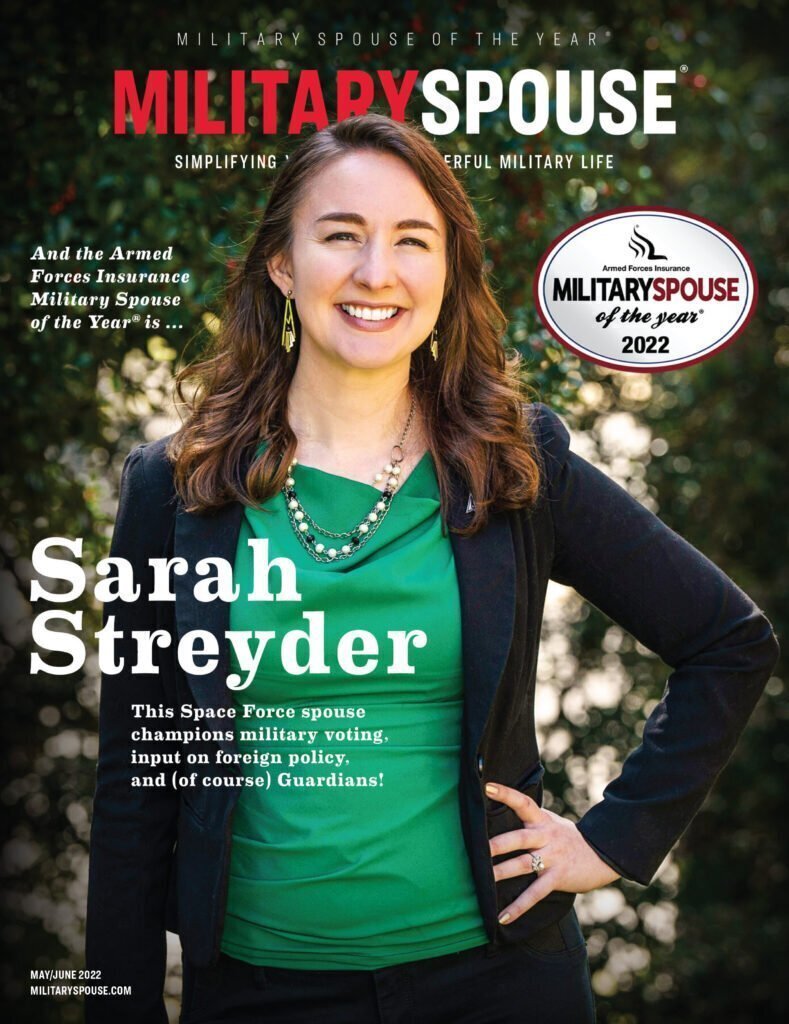 We all celebrated Sarah Streyder, Branch Winner of the Space Force and Overall Military Spouse of the Year!
After the program concluded, several spouses stayed in town to support the Million Mile Walk and serve together at Martha's Table. Some of us went sightseeing, visiting some of Washington D.C.'s beautiful museums and monuments. The visit to the Smithsonian National Museum of African American History and Culture is an experience I know I will never forget.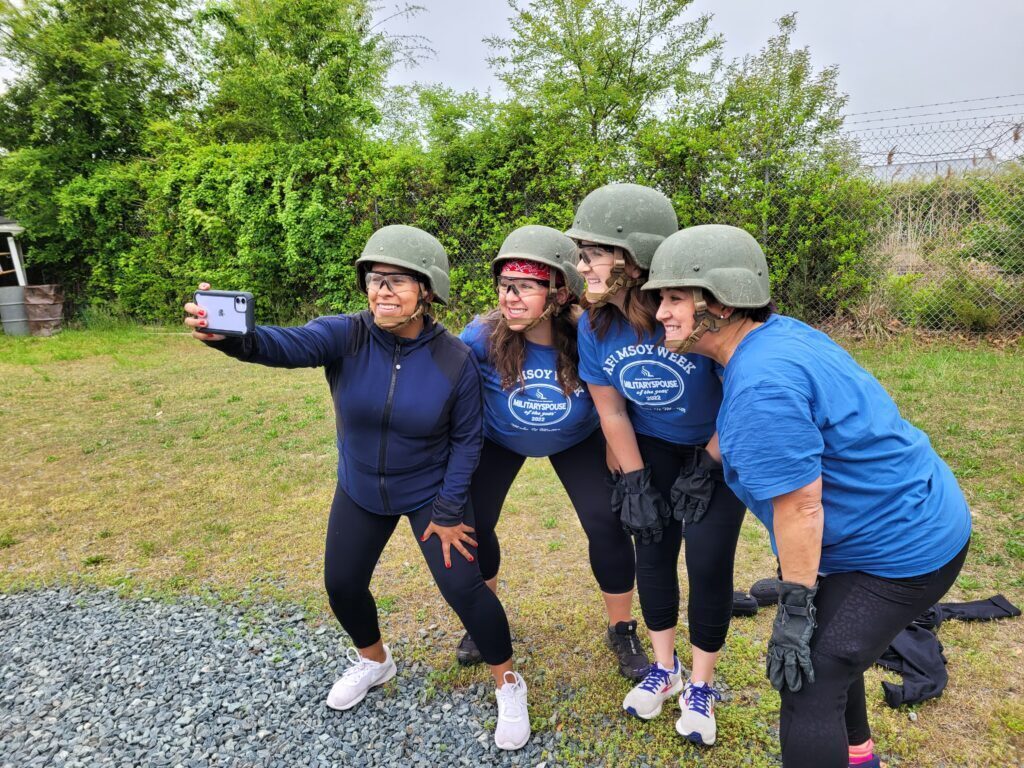 I left Washington D.C. with a full and joyful heart. Being in the same space as some of the most inspirational people I know of gave me a strength and a posture of gratitude that is difficult to describe. This group of Military Spouse of the Year Awardees is comprised of some of the kindest, most compassionate people on the planet. I heard phrases like "How can I serve you?" and "Is there anything I can do to support you?" all week. Men and women came together over common causes, shared sufferings, and multiplied their joy by sifting through their own stories together.
I truly believe this program is changing the landscape of our military spouse community. We are more unified, connected, and supported. Thank you to AFI for another great year together and I hope to experience many more!