We loved following up with the 2020-2021 Armed Forces Insurance Military Spouses of the Year® to see what their award year looked like during a global pandemic, how the pandemic affected their platform and ability to make a difference in their communities, and what their plans are for the next year.
Yvonne Coombes – 2020-2021 AFI Army Spouse of the Year®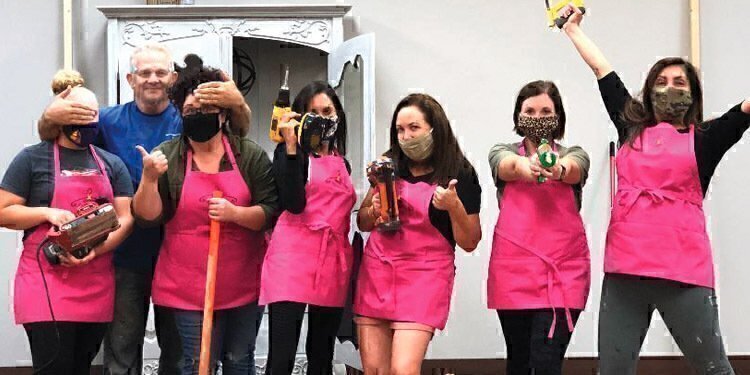 "Thank goodness for technology! The Million Mile project has been a great healing resource not just for thousands of followers, but I think for the six of us [branch winners] too. To see that we're providing a platform and safe place for people to get info, connect, share AND be both physically and mentally healthy has been an unexpected blessing.
My year has been busy. I've stayed safe, but found ways to creatively stay plugged in and serve my community, while socially distancing. I've been able to help AUSA with a toy ruck, the Salvation Army with holiday toys and meals, and Operation Homefront with Thanksgiving support for military families.
Operation Deploy Your Dress (ODYD) has been affected positively and negatively. We weren't able to operate our shops for long periods of time, but we also opened two new shops and have a third (our first international one) ready to open once COVID restrictions ease up. We were also able to participate in some virtual events with other military service organizations like "Moving with the Military", the GY6 virtual fashion show, the Veteran's Spouse Project, and Pink Warrior Angels. This next year, I hope to build ODYD with more locations and expand our brand partnerships."
Arlene Allen – 2020-2021 AFI Marine Corps Spouse of the Year®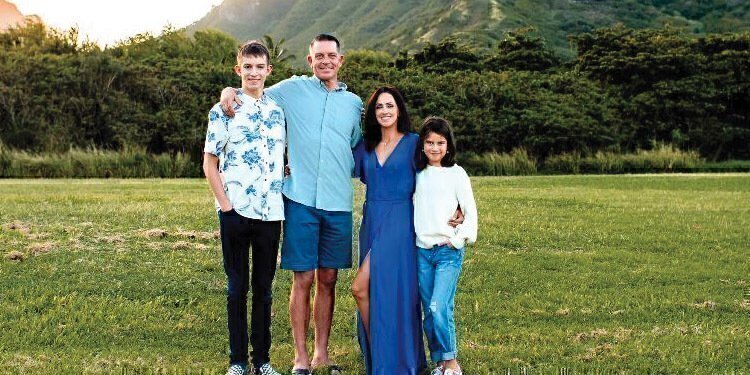 "As a military spouse, I've learned to expect the unexpected, which came in handy this past year more than ever. I continued volunteering, worked from home, moved to a new home, ran the Marine Corps Marathon, and began a new military journey living the geo-bachelor life as my husband approaches retirement.  
My mission to promote volunteerism as a way to improve the sense of belonging for military families within military and local civilian communities has proven to be more challenging during this pandemic. Technology gave me the opportunity to continue connecting with others to spread my message of community and the importance of leaning on one another, especially during times like these. I saw connections grow stronger, friends reach out to help one another, and organizations join together to help the community when called on.
This year I will continue to volunteer and spread my message whenever possible. Thankfully through the Armed Forces Insurance Military Spouse of the Year® program I have been able to connect with even more spouses. It is my hope to finally get to hug and meet my fellow branch winners, laugh, smile, cry happy tears, and support one another. I love how we all share a special bond that will only grow stronger with time."
David Carrera – 2020-2021 AFI Navy Spouse of the Year®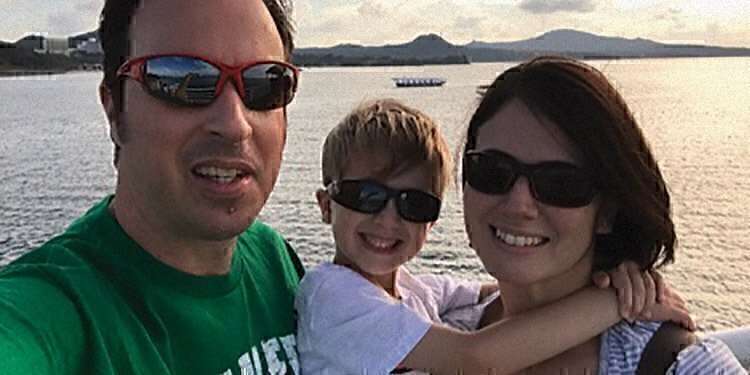 "I've met so many wonderful people, AFI SOYs, and supporters of our servicemen and women, as well as new male spouses joining us here on Okinawa. COVID has really dampened our efforts to spread the word about our Manpendent initiative and group. With restrictions, homeschooling, and a slew of other adjustments, just when we think we have it down, things change again. But spouses are very resilient, so we are used to adjusting and rolling with things at the last minute.  
In 2021, I plan to create more of a virtual outreach Manpendent program, just trying to reach out and extend a digital hand, rather than a physical one. I also plan on helping my fellow AFI MSOY class with upcoming projects. The Sensational Six have been amazing friends throughout this all, and someday in the future, we will all be in the same room, at the same time, and when that happens, look out!"
Bree Carroll – 2020-2021 AFI Air Force Spouse of the Year®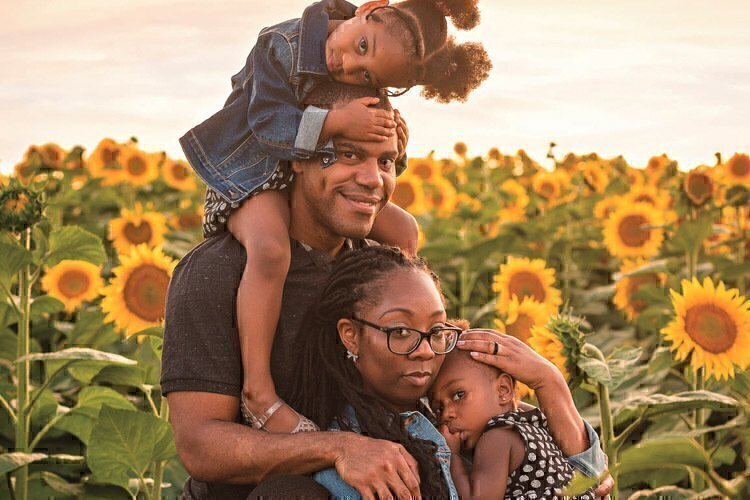 "My 2020 year as the AFI Air Force Spouse of the Year® has been fantastic. I connected with my Sensational Six brother and sisters. I also had the opportunity to get a tremendous amount of support on initiatives that I'm passionate about like Military Marriage Day, a holiday I created to celebrate the union and sacrifice military couples endure and equip them to create sustainable and strong marriage relationships. My Hearts & Stripes podcast has allowed me to share my platform with fellow SOYs like Cindy Meili, Aj Smit, Juvilyn Garcia and Lakesha Cole. 2020 gave way to discussions on race, which led me to host a Military Family Town Hall, and the pandemic allowed me to get extremely comfortable connecting with others virtually.
The pandemic has caused me to get creative with my platform. I had to think outside of the box on how to champion military marriage, which led to a virtual celebration of Military Marriage Day on Aug. 14. It also inspired the idea for 2021 to speak with Air Force spouses at every installation with a virtual Air Force Tour. Through the tour, I can hear spouses' top concerns, get to know more people, and share my platform around the world. This next year is still uncertain, but it won't stop us from sharing our message and having a great time while we do it!"
Cristy Reid – 2020-2021 AFI National Guard Spouse of the Year® 
"This year has definitely looked different for all of us, but it sure hasn't stopped the six of us from building an amazing bond. It also didn't stop me from mentoring, which is a huge passion of mine. As a matter of fact, there have been way more opportunities to mentor due to the fact that so many spouses have found themselves isolated more than ever. I also had the opportunity to spend an amazing week with my mentee turned best friend back in October. This opportunity has shown me that it doesn't matter how far apart we are in distance, we can continue to connect and build lifelong relationships. This next year, I plan to continue doing what I've been doing and encourage others to do the same. I'm so thankful we have the technology that makes my platform so much easier to accomplish, even through a global pandemic."
Paulette Fryar – 2020-2021 AFI Military Spouse of the Year®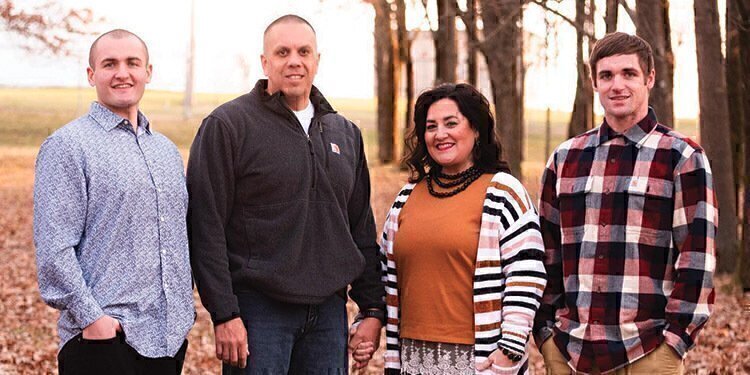 "Although we have been challenged this year as an MSOY class that has not met in person yet, we do a really fabulous job of keeping connected virtually—we all agree that we are STRONGER TOGETHER! 
A great example of this would be our Million Mile Project. This was started as a 22 day event in August as I was navigating the loss of my cousin, Marine Corps veteran David Heathers, to suicide. We started a Facebook group to bring people together and provide encouragement to those struggling with PTSD and also to promote awareness of the rampant problem of military and veteran suicide. Our goal was to get people to document miles in every way possible…walk, run, bike, hike, swim…and work toward the lofty goal of 1 million miles in 22 days. The number 22 is so significant because it represents how many veterans are lost each day to suicide. We had over 7,300 people in our group, so we decided to continue it beyond the 22 days this summer.
A blessing in disguise in this time of social distancing is that I have been able to guest speak for various military spouse groups. It's been an honor to share in podcasts and virtual interviews during this time as well, like Hearts and Stripes, The Spouse Angle Podcast, and an interview for A Capitol Fourth in D.C. with country music star Brantley Gilbert.
This year has been rich and full despite having to socially distance! I've participated in the Association of Defense Communities Annual Conference, the Honor2Lead Military Influencer's virtual conference, and I was a model for the Runway of Hope virtual fashion show.
My passion is connecting and supporting military spouses, and the pandemic has furthered my resolve that connection is as important as ever! Locally, just dropping off a coffee to a young military spouse that is struggling at home in isolation can cause a HUGE ripple effect! As a Mentor Mom for the Military Division of Mothers of Preschoolers, (MOPS), I have been able to participate virtually with regular meetings and support for our young military moms."