When Master Chief Petty Officer of the Coast Guard Heath Jones enlisted in 1995, leading the service's enlisted workforce was never on the radar. But on May 19, 2022, he took the oath and earned his third star above the hard-earned anchor.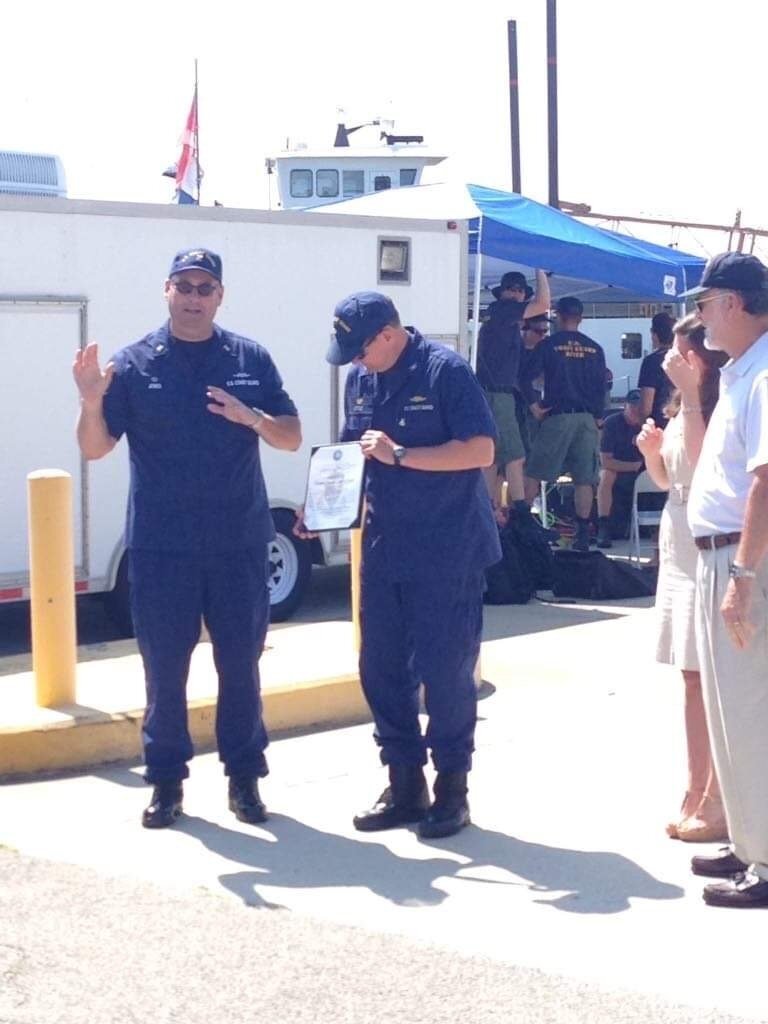 "Like a lot of people, I joined thinking I'd do four years, kind of get my life in order, get a little direction, grow up and mature a little bit. And here I am almost 27 years later," Jones laughed. 
He was frank in sharing that his wife and the Coast Guard came into his life when he needed it the most. As for staying past his initial enlistment, it was the mission and deep sense of purpose he found which kept him in. "But the biggest thing which has gotten me this far is having a wife with such an adventurous spirit and who treats every move as an adventure," he added. 
Jones spent the early years during his career as a boatswain's mate onboard many of the service's cutters. "I had a lot of fun. It was just a wonderful career. I wouldn't trade anything for it," he said. "I truly have focused every job I've been in on doing the best job I can for our workforce at that time. And if something else came along because of it, great."
The service as a whole has seen a dramatic shift, which Jones credits to the previous two commandants, Adm. Paul Zukunft and Adm. Karl Schultz. "They did extraordinary work making the Coast Guard relevant to this nation, really getting us into a new weight class. We've always been the smallest service and the little engine that could," he explained. 
Though the force has always operated its vast multimission set with pride, the small budget and over-extended resources to execute at the best level possible were always lagging behind. No longer.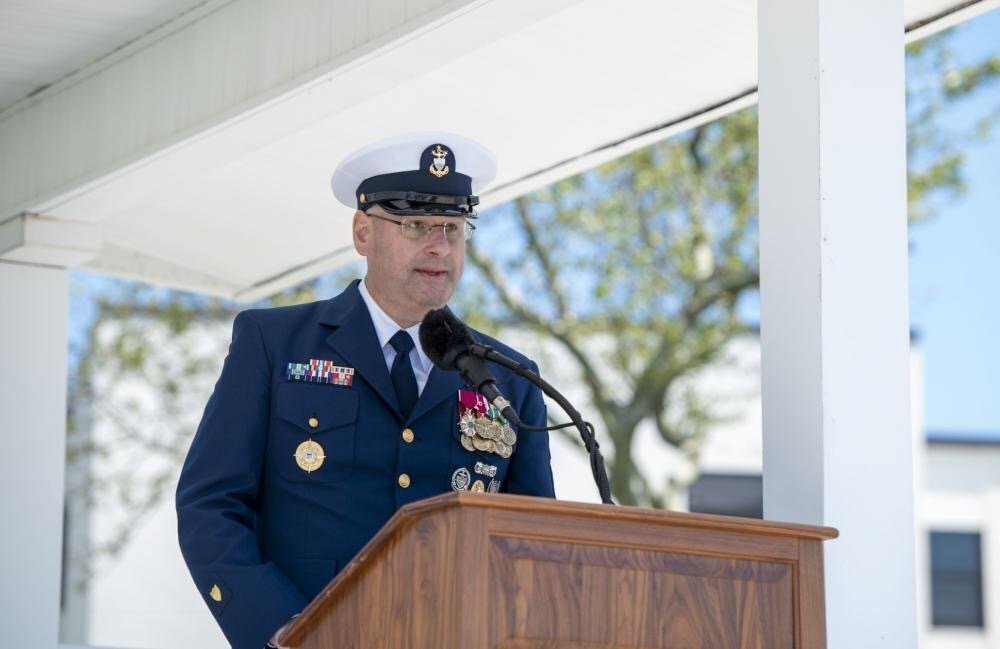 "This is the largest shipbuilding stretch we've ever had in our service's history. It's incredible," he said. "You'll see Adm. Fagan [the service's newly sworn in commandant] and I really turning our attention to investing in our people and our talent management system. Number two, we'll be investing in our shore infrastructure because every Coast Guard mission begins and ends at a facility somewhere."
Jones indicated the current talent management system was truly built for a World War II-era service and needed to be tailored for the needs of today's Coasties and their families. "I'm speaking for myself, if I know that Carol is taken care of and I know that Christian and Sidney are taken care of, I am more effective, because I can now focus on the workforce of the Coast Guard," he shared.
"And while I eat, sleep, breathe, live and die for our workforce, the most important thing to me is my wife and my kids. It's a force multiplier."
He often reminds himself of a statement made by the former MCPOCG Jason Vanderhaden's spouse, Amy Vanderhaden: "We recruit individuals, but we retain families."
"I get emotional talking about this. But quite often, I just can't stop smiling," Jones shared. "I've never seen anything negative about the other five services. But I say with pride, our women and men truly are the best of the best!"
The Coast Guard motto is Semper Paratus, meaning, always ready. When Adm. Linda Fagan was confirmed to be the next commandant—she also became the first woman to lead a branch of America's Armed Forces.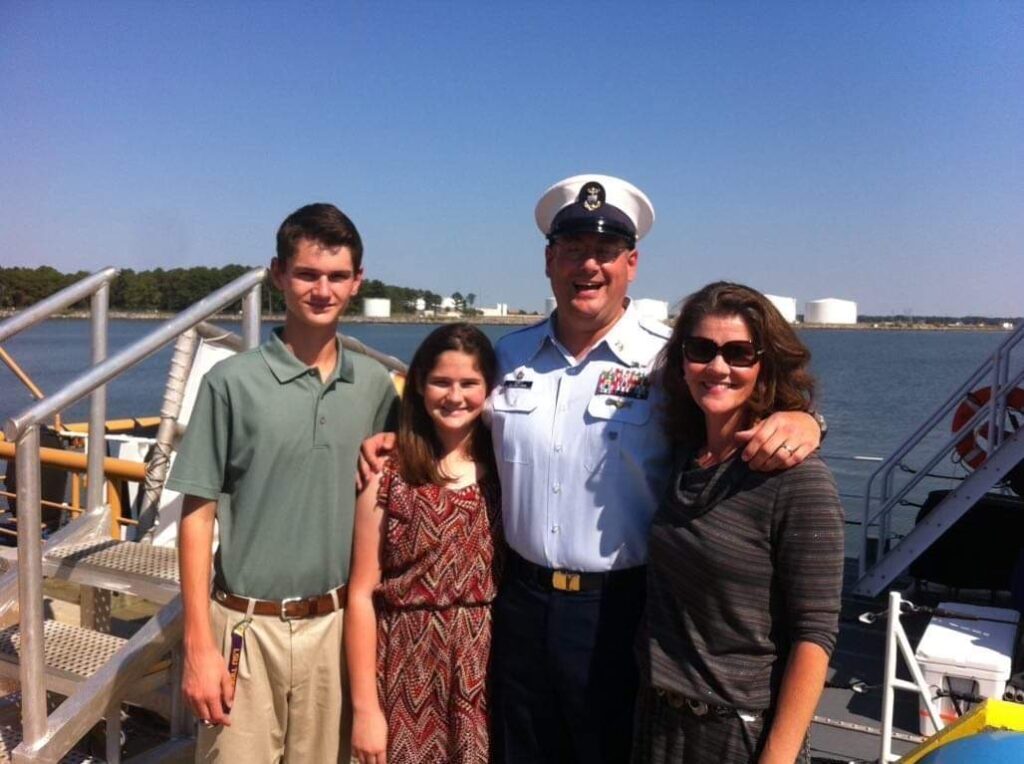 "We win when we don't have to celebrate firsts because it's just 'Wednesday'. It's just another great leader who did something because it's Wednesday. We're a long way between now and then. But this was a great first step. I love it," Jones said. "It's not just women, the entire workforce is excited for this and I think there's a deep sense of pride. Our service got it right."
On Aug. 4, 2022, the Coast Guard will celebrate its 232nd birthday. As the nation's oldest seagoing service and arguably longest serving armed force, with the Army disbanding after the Revolutionary War, Jones looks forward to honoring the special day.
"We will all stand up on that day and share how proud we are but the other 364 days, we're simply America's humble servants. How do we not lose that goodness in spirit but become a little more? Every person I speak with says we're great at so many things but terrible at telling our own story or really patting ourselves on the back," Jones explained. "I don't think it's the job of every member in the Coast Guard to stand there and beat their chests. But it's my job to stand up and say, look at our Coast Guard, look at how great our people are."