Meet Ashley Eller, the visionary behind The Blue Boutique and the Co-President of the Robins joint Spouse's Club.
Ashley is a passionate volunteer and has a heart for serving her community. I had the pleasure of sitting down with Eller to hear her vision for The Blue Boutique. I listened to her excitement about this amazing project and the impact she hoped it would have. She gave me a tour of rooms stocked full with beautiful formals, stylish suits, and tons of accessories.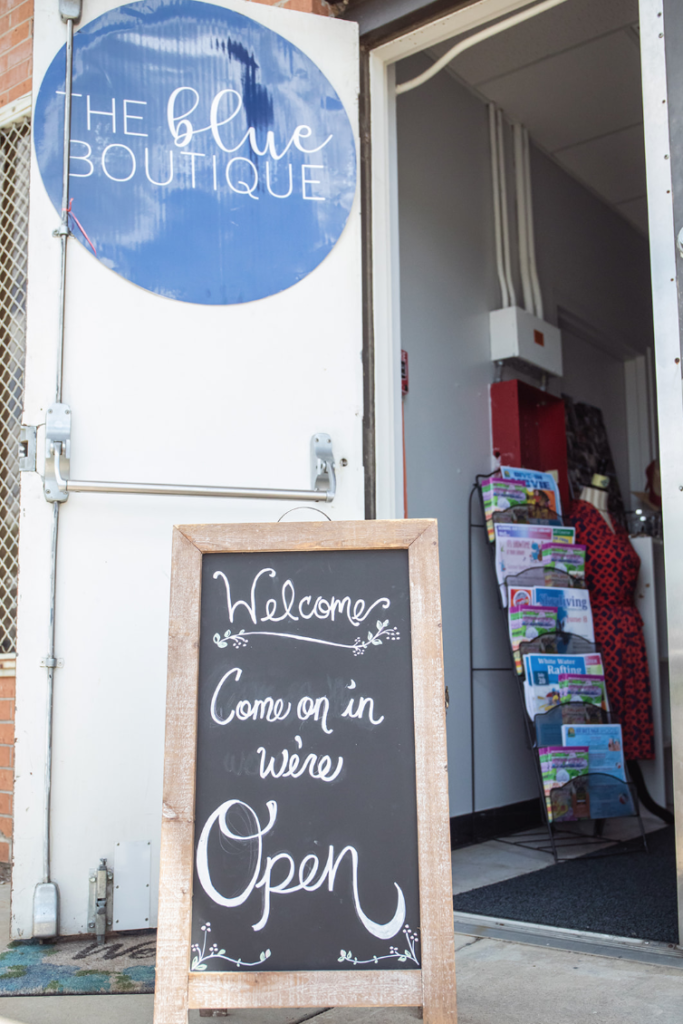 What is The Blue Boutique?
The Blue Boutique is a place of support, empowerment, and advocacy. What started out as a "Cinderella's Closet" has morphed into a partnership project that reaches far beyond the need of a new dress for formal events.
Military members, spouses, active duty family members, DOD civilians, and transitioning veterans all have access to use The Blue Boutique to meet their needs in obtaining affordable formalwear and free professional attire. Formals are rented for only $30, with a refund of $20 after the dress is returned with a dry-cleaning slip.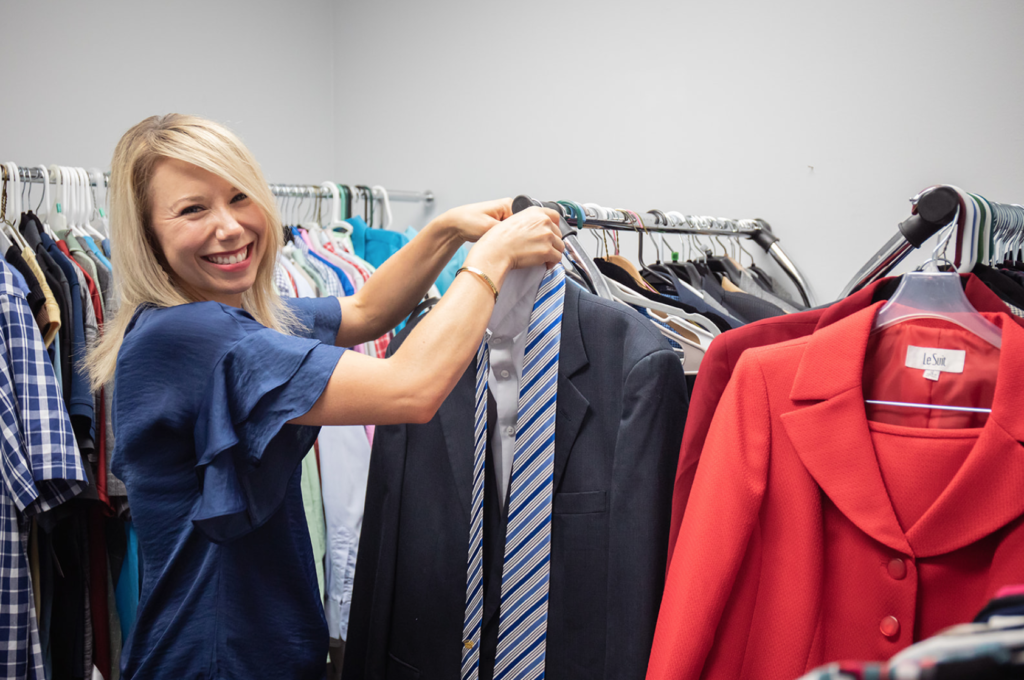 The money collected from The Blue Boutique supports philanthropic efforts in and around the Robins Air Force Base and the surrounding community. Business attire is free and participants are entitled to five free pieces, including apparel, accessories, and shoes.
When Eller inherited the project in 2018, she had a desire to expand The Blue Boutique to meet the needs of an ever-evolving community. She wanted to create a place of empowerment, a place that validated the call to "more" for military spouses. Whether a stay at home mom needs an affordable evening gown for an event or a working spouse needs a suit for an interview, The Blue Boutique is a place that celebrates the diversity of military spouses. In addition, The Blue Boutique also offers free business attire for men, making accommodations for male military spouses.
Ultimately, Eller wanted to make sure that spouses had the tools that they needed to build their confidence in a formal setting or a professional one.
In addition to Eller's celebration of diversity, she also uses The Blue Boutique as an avenue of advocacy. She says,
"The Blue Boutique highlights the real-time challenges that military spouses face every day, namely unemployment and the difficulty of employment transition." 
Eller attends events regularly that are held by Airman and Family Readiness, the Airman Leadership School Open Houses, and other helping programs to highlight The Blue Boutique in hopes to support the military community at large.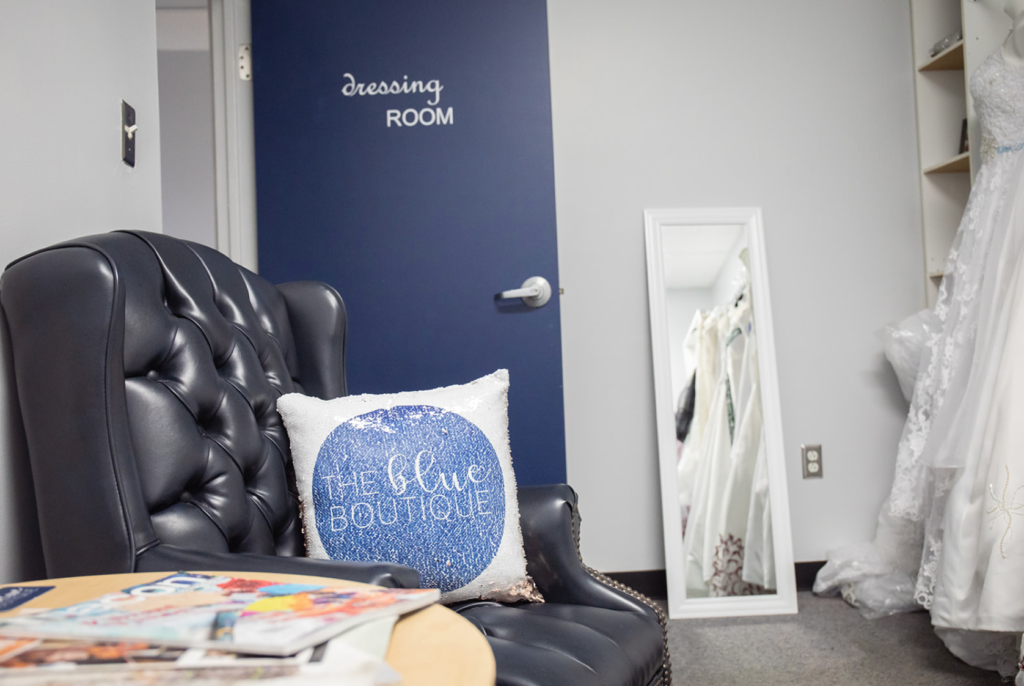 How can you help?
The Blue Boutique is always accepting donations of new, or gently used, stylish formals or professional attire. They also accept shoes and accessories that are in good condition. Donations can be dropped off at 914 Tenth Street, Robins AFB or mailed to PO Box 6844, Warner Robins, GA 31095-6844.
No clothing to donate? No problem. Funds can also be donated to support The Blue Boutique and the military community it serves. Lastly, The Blue Boutique functions through the joint Robins Spouses Club, a philanthropic volunteer organization. This organization relies on the dedicated commitment of its volunteers. You can partner with the RSC and support The Blue Boutique by joining as a member, volunteering, and raising awareness of The Blue Boutique by sharing their story.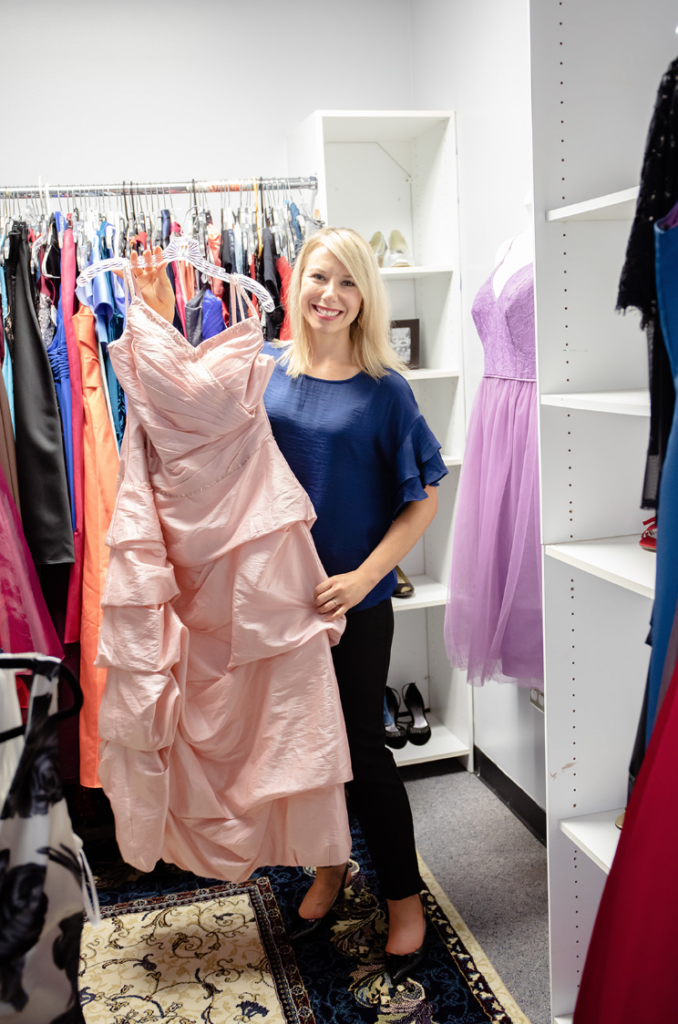 At the end of the interview, I asked Ashley to share how she hopes The Blue Boutique will impact the military community beyond Robins Air Force Base. She talked about community and connectivity. She said,
"Everyone of us needs support. Community is the answer. Spouse's organizations are not just another means to connect, but also to find an opportunity to serve. This project is more than just a beautiful dress or a free blazer. Instead, it is a bridge that helps close the gap between the local community and the military."
She was especially grateful for the assistance and partnership of the local civilian organizations, specifically the Robins Regional Chamber which has supported the project through several donation drives. "Without the Robins Regional Chamber, we would not have nearly as much to offer."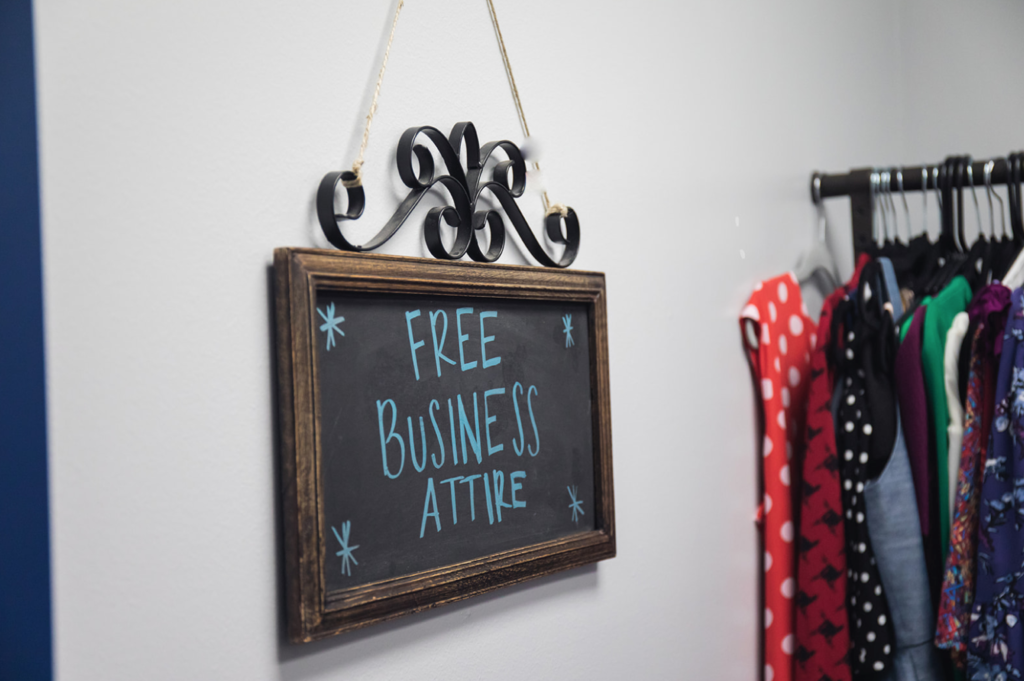 Colonel Lyle Drew, the 78th Air Base commander, also dropped by The Blue Boutique in support of Mrs. Eller's vision for the project. He shared his own encouragement in seeing The Blue Boutique rise up to meet the needs of an ever-changing community, an inclusive and diverse group of men women that support their military member. He referenced a quote by Hellen Keller that I think all of us could rally around, whether we serve or volunteer.
"Alone we can do so little. Together we can do so much."

Hellen Keller
Megan Brown is a seasoned military spouse, military missionary, and homeschooling mother of four. She lives in middle Georgia with her husband, Keith, and their energetic kiddos. She is a Bible teacher, speaker, and freelance writer. To learn more or connect with Megan, visit www.meganbbrown.com.