By Rachel Pitts
We had just landed in Yuma, Ariz., instead of the location we were promised. I was pregnant, unemployed, and didn't know a soul. My husband told me about a spouse gathering and in my starvation for social interaction, I jumped at the chance. The other spouses were welcoming and friendly and several were talking about the upcoming kickball season. I hadn't played a sport since high school, so I initially didn't think it was for me.
Three eventful seasons later, I found myself loving our duty station and being surrounded by strong, supportive spouses who genuinely cared for one another and lifted each other up. We were hanging out with our families at a local river spot to say goodbye as we prepared for yet another PCS, discussing the potential of everyone getting a team tattoo…
To some outsiders, a spouse kickball league may seem like a trivial pastime for "desperate housewives," but that couldn't be further from the truth. Our team, like many others, consisted of stay-at-home parents, career-driven individuals, both with and without kids, and active duty spouses; all equally valued. The league is centered around three pillars: camaraderie, community, and competition.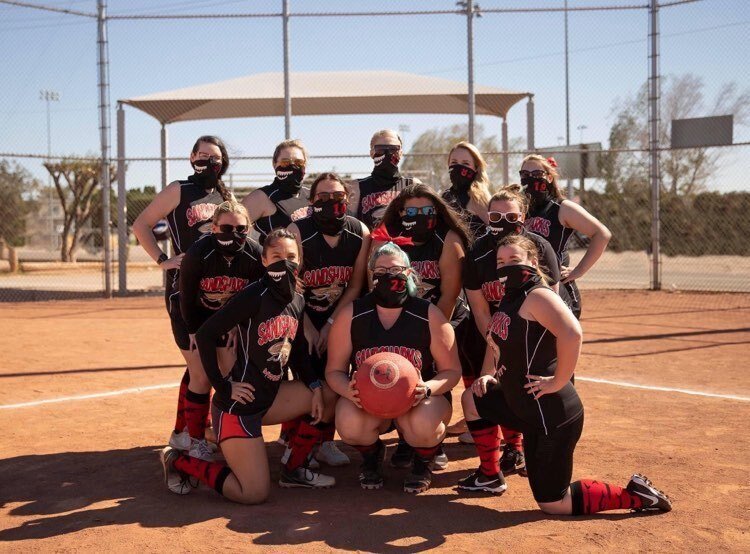 Camaraderie
Kickball teams are typically correlated with the service member's unit. We leaned on the rest of the players in our group when nearly every one of our spouses deployed to the Middle East together. Our mental health benefited the most by having kickball to keep us sane, and building relationships in which we knew we could call each other up and ask for help with anything. We watched kids, dropped off meals for families with new babies and picked up grocery orders when a family had COVID. Our bond went far beyond the field and rooted itself deep in our hearts.
Our spouses would attend the games, which was surprisingly uplifting. When's the last time your spouse stood behind and cheered you on? From lance corporals to full bird colonels, the significant others were comfortably brought together with a common goal of supporting their spouse and their unit's pride.
Community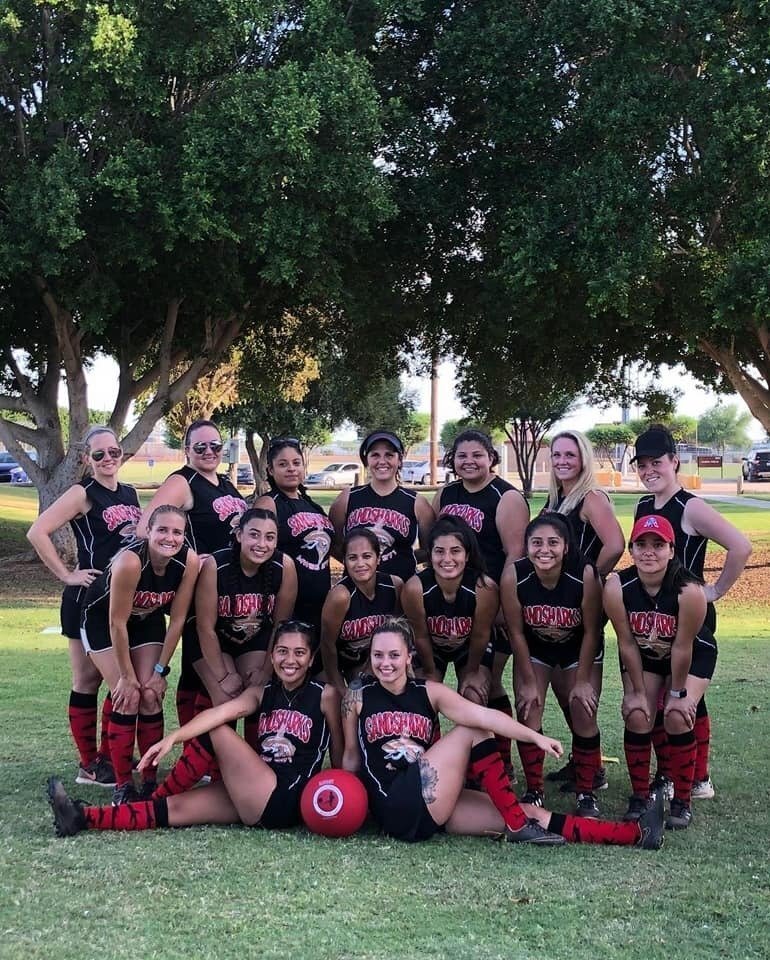 It might seem like I'm being outrageous when I say kickball is life-changing. But when you're standing shoulder to shoulder with other players, handing out food and hygiene products to people in the unfortunate situation of being homeless and having face-to-face conversations with them, you realize a few things. Mainly, how incredibly blessed our lives are to have the stability of paychecks every 1st and 15th. Secondly, that these people are genuine, kind, and grateful. And finally, how very little time and effort it took for us to make such a drastic difference in their lives.
Each season has a charity competition, providing the winners with an advantage in one of their play off games. Teams gain points through charitable donations and acts of service to the community. Teams can gain points through activities such as park clean ups, volunteering at the library, or cleaning out horse stalls for an equestrian nonprofit organization that provides therapeutic rides for special needs individuals.
Competition
I wouldn't classify myself as an athlete, especially right after having baby #2. While some teams seemed to take the competition to the next level, our humble BBQ loving, Jell-O shot taking, "who's bringing the snacks to practice?" kind of squad took it upon ourselves to focus on being in competition with ourselves. Sure, we celebrated wins and took losses to heart, but overall our mindset was to have fun and try our best.
A desire for personal growth and keeping one another accountable goes a long way when it comes to putting forth your best effort. There's a level of strength that comes from caring about your team. If I was exercising for my own health, I certainly wouldn't go outside in 100 degree heat and run 60 feet around the bases. But you add in some music from the dugout, my girls cheering me on and the 3rd base coach waving her arms wildly that I can make it home, the adrenaline kicks in and I will move as fast as these thick thighs can carry me.
If you're having doubts about not being athletic enough, or outgoing enough, please trust me that the only requirement to join is a positive attitude and a spouse in the military. Some leagues even allow significant others and fiances! If you're in a location that doesn't have an established league, reach out to any other league for information on setting one up in your area! I can't guarantee that your team will become everlasting best buds like mine, but I sure wish that for every military spouse out there. There's just one more thing I'd be remiss to leave out… GO SANDSHARKS!!!
TEAMS:
Military Spouse Kickball Association Teams
Military Spouse Kickball
Association – Cherry Point
Military Spouse Kickball Association – Joint Base McGuire-Dix-Lakehurst
Military Spouse Kickball Association – Joint Base San Antonio
Military Spouse Kickball Association – Lejeune and New River
Military Spouse Kickball
Association – Miramar
Spouses Hawaii Area
Kickball Association
Spouses Okinawa Area
Kickball Association
Spouses Pendleton Area
Kickball Association
Spouses Quantico
Kickball Association
Spouses Rota Spain Area
Kickball Association
Spouses Twenty-Nine Palms
Kickball Association
Spouses Virginia Beach
Kickball Association
Spouses of Whidbey Island
Kickball Association
Spouses Yuma Area
Kickball Association