See this and more inside the Aug/Sept issue of Military Spouse Magazine!
By: Kristen Christy, 2018 Air Force Spouse of the Year, Dr. Kendra N. Lowe, Thrive On, LCC, Verenice Castillo, President Military Spouse Advocacy Network
Are you an introvert where alone time fills you up and social engagements can be draining? An extrovert that feeds on social interactions for energy? Or a bridger that enjoys carefully calculated social contact and time by yourself? Friendships can form in many different combinations of these social preferences and provide an invaluable ingredient to maintaining our social and emotional wellbeing.
That's why it is scary when our world shifts and physical connections are no longer an option. Isolation robs us of our control. It affects us all differently, but there can be a silver lining.
The Extrovert: Kristen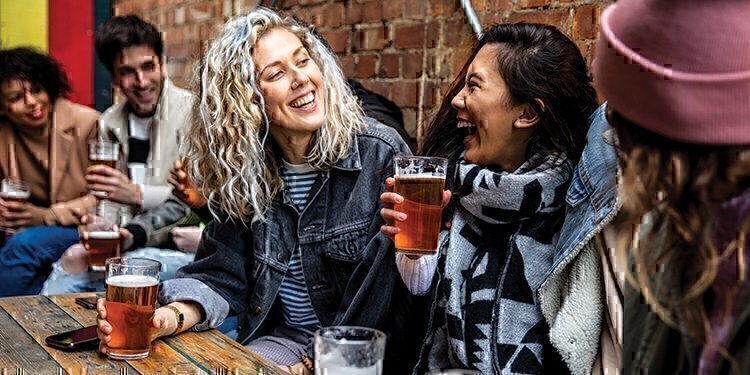 A 75 year study on adult development revealed that good relationships keep us happier and healthier…social connections are really good for us and loneliness kills.

Dr. Robert Waldinger, Director of the Harvard Study of Adult Development
Welcome to the inner workings of an uber-extrovert. Uber-extroverts can walk into a room and suck the air out of an introvert's lungs if we are not careful. That is me 100%! On a personal level, sunlight and people charge my internal battery at a ratio of 30/70. Living in Colorado, with more than 300 days of sunshine, keeps my battery charged at just over the red, low indicator line. Interaction with people is my primary source of renewal, and without those personal interactions I find myself depleted.
My new groom of six years is an introvert and has sacrificed his personal energy- reserve in an effort to fill my tank during these restrictions. We have come to know each other more intimately and come to understand what intrinsically motivates each of us. We have come to love each other more freely as we have developed a deeper understanding of our individual natures since both of us have been suspended from travel. We have definitely learned lessons regarding what it means to grate on someone's last nerve, but those last nerve lessons allowed us to explore communication and compromise, as well as reconciliation as we work it out and neither of us can imagine spending quarantine with anyone else.
My morning routine has cultivated a new habit as I work intentionally to stay connected. I go to the contact list on my phone, swipe up, and watch names wiz by like a slot machine. Whatever name pops up, I reach out with a note of encouragement or a simple check in inquiry of, "How are you doing?" I am intentional to sign my name to every text, to ensure the one contacted can add my personal number to their phone with the hope they now know they are not alone, even if they feel lonely.
I do this random reaching-out five times a day.  This new-found process has allowed me to reach out to my plumber, a woman I met on a plane a year and a half ago, as well as a number of people in my close circle of friends and family. There has been such joy in the responses and renewed connections. Even more heart-warming has been when my "Bridger" and introverted friends reach out to check on me, or when my fellow extroverted friends touch-base in a show of solidarity during this extended isolation.
The Bridger: Kendra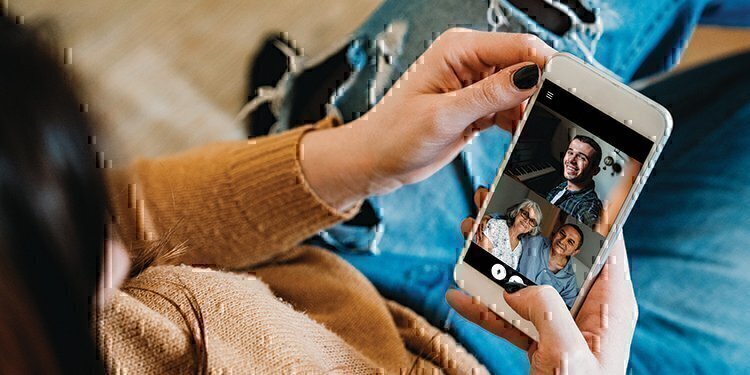 Since February, 2020 there has been a 300 percent increase in people searching "how to get your brain to focus", an 110 percent increase in "how to focus better," and 60 percent rise in "how to increase focus."

Dr. Amy Arnsten, Professor of Neuroscience /Psychology at Yale University
I plopped down on my couch tired to the bone. It was only 3 p.m. and I had not left my house in over sixteen days and I was shocked at my level of physical and mental exhaustion. I could barely find the motivation to finish folding laundry let alone guide my children through one more "Zoom" lesson. It had been an odd day full of comical highs when my seven-year-old son announced to our family that shirts and pants were now optional and depressing lows as schools were cancelling, businesses closing, and friends fighting daily to function in our new normal. Oddly, I found myself yearning to have coffee with a friend so that we could vent, laugh, and cry about the taxing environment we now found ourselves in. No longer going to work, which normally provided me with just enough social interaction, drove a new longing for social contact.
I glanced down at the phone in my hand, acknowledging that I needed some form of contact. I scrolled down my contacts to two neighborhood friends, took a risk, and prayed they would accept my invite to join me during my morning garage gym workout. I'm so grateful they did. While remaining physically distant we met three times a week, blared 90's music, and knocked out some decent pushups, squats, and plyometrics. Seeing their smiles (post work out of course) and working together to achieve a mutual task was just what I needed. Surprisingly, as our children witnessed the positive energy from our newly formed group they willingly started to participate. Our friendships strengthen as we realized there were days I needed them and others where they needed me.
The Introvert: Verenice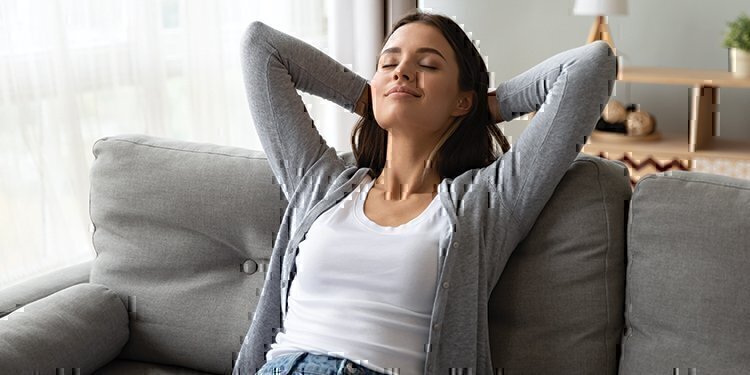 46% of parents say their average stress level related to the coronavirus pandemic is high (between 8 and 10 on a 10-point scale where 1 means "little or no stress" and 10 means "a great deal of stress").

Stress in America 2020: Stress in the Time of Coronavirus, Volume One
It was one of those mornings, I made myself a cup of tea and went outside to sit on the porch. While listening to the birds, I realized that there was something missing. I was missing having social interaction with others… and this was shocking! I can tell you that for the past 30+ years, I have considered myself an introvert. I am one of those people that needs quiet time and silence after attending a conference or large social gatherings. And not because I do not like people but because I feel a need to recharge my batteries after social interaction. Which was why I found myself surprised at missing social interaction.
But I wondered why? I started to think that COVID-19 not only had changed routines in my life and at home but it was changing me, the person I thought I was or that I still am but just with a little twist. Even now, I'm still finding myself missing people's hugs, laughter, and conversations. I am looking forward to the near future, after COVID-19 is gone, and I can explore this "new" person post isolation. Will this change be temporary? Will it go away once I start socializing with others? For now, I can say that I find myself texting, zooming, and messaging with my family and friends a lot more than before and I am enjoying it. Be open. Never stop exploring who you are or who you are becoming everyday.
The Silver Lining
(1) Be Creative! Social (physical) distancing
emotional distancing. Social distancing simply means we must be creative in our manner of connecting, and we must be even more intentional and purposeful with our time, effort and energies.
(2) Be Intentional! We are all battling similar struggles, but our amour may not be the same. Be intentional to strengthen each other.
(3) Be a "Go Giver!" Give when you can. Give yourself permission to take when you need to. And then give some more.
Find your silver linings because opportunities are intermingled with challenges we face. Be willing to recognize when they surface and embrace the joy by shifting your mindset together.