By Kelly Gardner from Groom and Style
Click ahead for Room by Room decluttering!
Many are finding that household clutter can make them feel as if their life is out of control. We often allow consumer goods to take up more space in our homes than we do. Often enough, these objects are underutilized and unnecessary, which is a shame since cluttered and disorganized space burden our minds. They can cause lethargy, time waste, low feelings, anxiety, and even health problems.
People tend to feel overwhelmed when there is too much clutter surrounding them. This is because we feel the need to manage everything including our things and our surroundings. Overly cluttered or disorganized areas give us too much to manage. Clutter is a visual distraction that forces us to try to split our focus between unnecessary stimuli. This can cause us to feel stressed out, while decreasing our ability to finish our tasks or even relax. Psychologically, clutter can induce feelings of anxiety, guilt, and embarrassment.
On top of that, some organization experts have found that clutter can ruin your diet through stress responses, enable overconsumption, and in extreme cases, cause potential respiratory issues and fire hazards. Since clutter can be a subject of embarrassment, it is also a potential cause of social isolation and bad spending habits, as it enables habits of 'retail therapy' or impulse purchasing. Clutter infiltrates and disrupts other areas of our lives as well, such as self-care, health, and our ability to perform daily tasks, particularly cooking and hygiene-related activities.
Cluttered Life?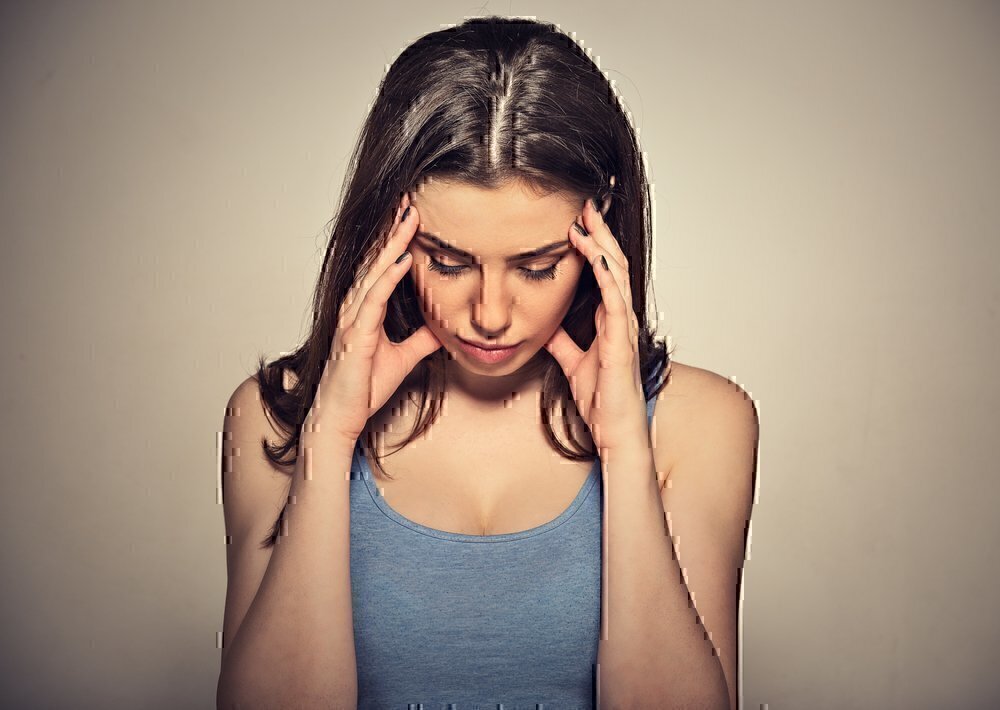 It's easy for even otherwise very organized people to accumulate too many things. Clutter generally accumulates around you when you aren't paying attention. Not having a strong organizational system can make us easy victims of clutter, since our hobbies, goals, and the fine touches of our lifestyle add up.
Clutter refers to the things around your home that don't add value to your life. While decluttering means that you're technically getting rid of your stuff, it can be a positive experience as it makes more room for things that matter to your life. Many find decluttering to offer stress relief and a sense of accomplishment, clearing the mind and freeing space. Additionally, decluttering is a great opportunity to evaluate what you really care about and enjoy, which can help you save money in the long run, as you avoid purchasing items that you don't need or enjoy.
What We Learned From Watching Tidying Up
While Marie Kondo offers great advice for deciding how to organize your home and creating a space that relieves your burdens, one of the most important things we learned from watching Tidying Up is not to let nostalgia dictate your decisions.
Tips for remaining in the present while decluttering: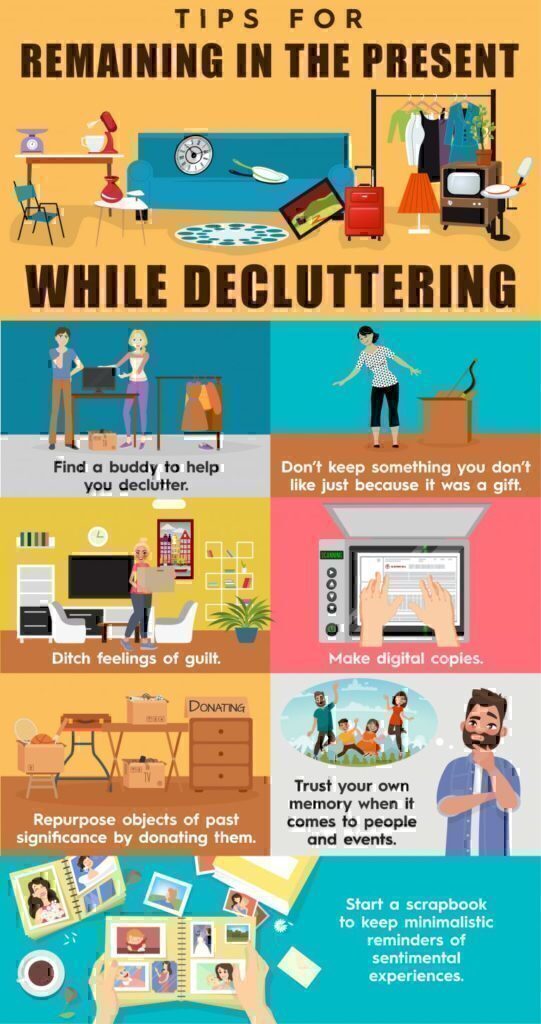 Find a buddy to help you declutter.
Don't keep something you don't like just because it was a gift.
Ditch feelings of guilt.
Make digital copies.
Repurpose objects of past significance by donating them.
Trust your own memory when it comes to people and events.
Start a scrapbook to keep minimalistic reminders of sentimental experiences.