I first became aware of Dr. Eric Mason, and his deeply insightful theological work, in 2016. He, along with several other pastors, were part of a racial reconciliation panel that was held during that summer's Acts 29 Retreat.
This Retreat held by the Acts 29 church planting organization occurred hot on the heels of some of the most hostile and horrific shootings of unarmed black men- murders that were scattered across social media. On July 5th, 2016, a man named Alton Sterling was shot in Baton Rouge, Louisiana at close range while multiple people recorded the event on their cell phones. One day later, Philando Castile was shot during a routine traffic stop in Minnesota. His girlfriend livestreamed the aftermath in a heartbreaking video on Facebook. After these heinous events, protests in Dallas, TX resulted in the deaths of five police officers and multiple injuries of those present.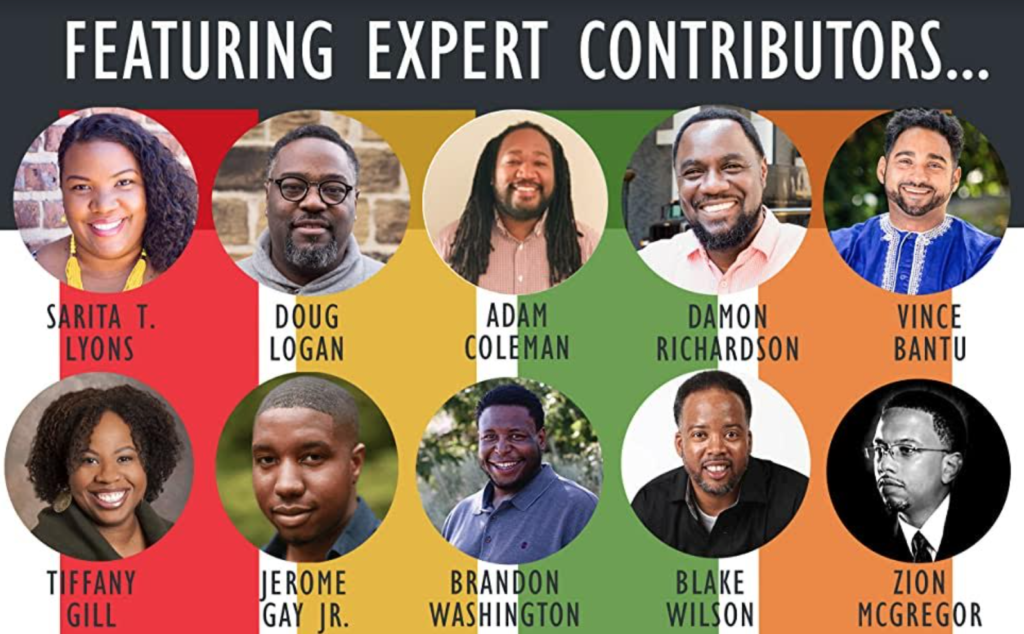 These back-to-back events prompted a conversation around race, the necessity of empathy, and the drastic need we, as the church, have to address these real and complex issues from Christocentric perspective. You can watch this panel, which is a little over an hour long, here.
As I sat and watched this panel, I was overcome with emotion. Dr. Mason, pastor Brandon Washington, and several other church leaders voiced their experiences and shared admonitions for the church to engage in racial reconciliation. I continued to consume the works by Dr. Mason- Woke Church and Unleashed.
Growing up in the Deep South as an Asian American woman, racism was a cornerstone of my upbringing. I endured these hotbeds of hate and racially charged microaggressions daily. These experiences formed my opinion of myself and those around me.
After marrying an active-duty service member, racism continued to rear its ugly head. Jokes about my ethnicity, my country of origin, and whether or not I could "speak Oriental" littered my interactions with other spouses. I found my faith in Christ and, subsequently was called into vocational ministry.
Ultimately, I began the journey of being a military missionary and biblical communicator. I wanted to carry the freedom of the gospel and the gift of Jesus into my community.
In addition, all the while, other military spouses of color and I began the honest and honorable work of building relationships and sharing our cultures together. I'll never forget a conversation I had with a close friend over a casual cup of coffee. She shared her deepest fear with me. She, a black mother of a black son, was afraid her son may not come home one day because of racial injustice. I wept with her.
How could I share gospel truth with her through this specific pain?
When I became a new follower of Jesus many years ago, I longed for a conversation about race and justice that was centered around Christ, to understand the theological nature of these issues, and I desperately sought an answer in the gospel.
Several years past and, while conversations were happening in small spaces around kitchen tables and coffee shops, I longed for a resource like Dr. Mason's newest work. Urban Apologetics: Restoring Black Dignity with the Gospel was released this April and I believe this book is a theological work for the ages. I ordered my copy as soon as it released and I'm on my third read through.
If you are interested in reaching the black community with the truth of the gospel, this book is a must read. With everything that is happening in our culture surrounding ethnicity and the concept of justice, believers must be ready and willing to do the work necessary to investigate the history of how we got here, acknowledge our own complicity in and outside of the church, and to respond to the gospel with our lives.
This book isn't simply for the lay leader or vocational ministry worker. I believe every single American Christian should read this book. Urban Apologetics offers an in-depth look at the belief systems and cult confessions that are capturing black American communities and how we, as the church, can engage in better conversations with our brothers and sisters.
I had the pleasure of sitting down for an interview with Dr. Mason to talk more about this new work, and to hear the heart behind the book. You can check it out here.
I implore you to grab your copy, to join the conversation, and to enter into the exploration of gaining education surrounding this timely topic. It is time for the church to answer the call to radical discipleship- a discipleship that honors all people from all backgrounds and includes a dynamic representation of all ethnicities.
Megan B. Brown is a seasoned military spouse and military missionary. She is the Military Liaison for the Speak Up Conference Global Missions Military Scholarship and the 2019-Armed Forces Insurance Robins AFB Military Spouse of the Year. She is passionate about military mission work and teaching and preaching about Jesus in and out of the local church. Her Bible study, "Summoned: Answering a Call to the Impossible," published by Moody Publishers in Chicago, will release in May 2021. She lives in south Mississippi with her husband, Keith, and their energetic kiddos. She is a Bible teacher, speaker, and freelance writer. To learn more or connect with Megan, visit www.meganbbrown.com.