Sponsored
There is nothing we love more here at Kensington than helping people discover their new favorite author. Giving someone a book they truly love and enjoy is one of the best feelings there is so we've decided to spread our love of books as far and wide as we can. Kensington will be featuring giveaways on this page exclusively for the Military Spouse Community. Hand-picked by our staff, these giveaways are some of our favorite books. We hope you enjoy them as much as we did!
Win a copy of The Bakeshop at Pumpkin and Spice by Donna Kauffman, Kate Angell, & Allyson Charles!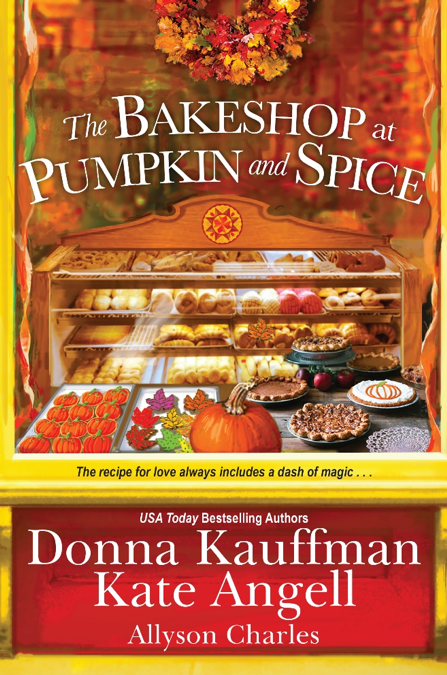 Every autumn, Moonbright, Maine, is the picture of charm with its piles of crisp leaves, flickering jack-o'-lanterns . . . and a touch of the sweetest kind of enchantment.
Witches, goblins, the occasional ghost—they're all sure to be spotted at the annual Halloween parade, where adults and children alike dress in costume to celebrate Moonbright's favorite holiday. And no place has more seasonal spirit than Bellaluna's Bakeshop, a family business steeped in traditional recipes, welcoming warmth—and, legend has it, truly spellbinding, heart-melting treats . . .
Between good-natured Halloween tricks, frothy pumpkin lattes, and some very special baked goods, for three Moonbright residents looking for love—whether they know it or not—the spookiest thing will be how magical romance can suddenly be . . .
Enter To Win a copy of The Bakeshop at Pumpkin and Spice by filling out the Rafflecopter below!
This giveaway will be open until 11:59pm on September 30th  2019.  USA and Canada entries only. 10 Winners will be selected!
a Rafflecopter giveaway