If eating cake is wrong, I don't want to be right."- Lorelai Gilmore, Gilmore Girls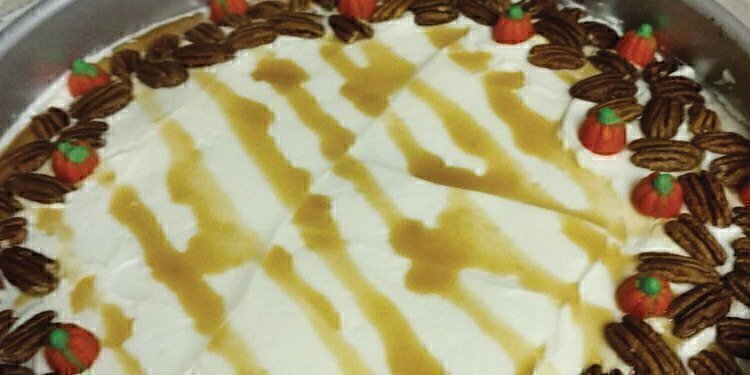 I can distinctly remember falling in love with cake baking. I couldn't have been older than 5 or 6 years old. I was visiting my grandmother in her quaint country home in a small town in Louisiana. My grandma, who I lovingly call "Moe," is a master baker. Not in the sense that she can make super complicated, fancy, or pretentious sweets. Her delectable creations resemble the soul-feeding, simple, and traditional stuff that goodness is made of. On this particular occasion, she was making my favorite cake: Grandma's Thanksgiving Pumpkin Cake. This heavyweight pumpkin cake is chock full of fall flavor, vanilla wafers, and drenched in a cream cheese frosting with caramel.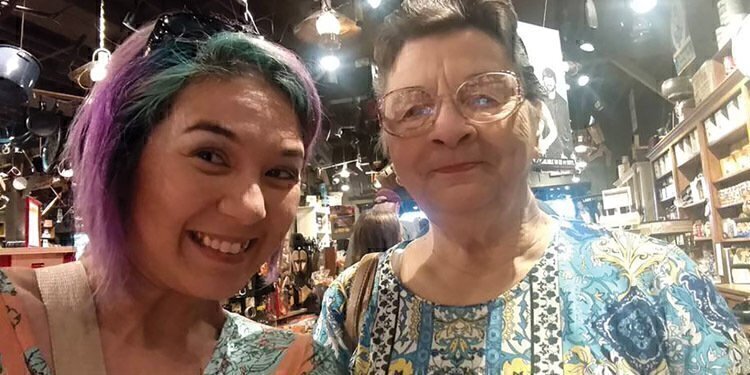 She found the recipe to this cake in one of those pamphlet-style recipe books beside the grocery store checkout lanes (I still have my copy). The cover has a slice of strawberry cake on it and it houses a collection of State Fair Winning Cake recipes by Gold Medal Flour Company.
Many years have gone by, and I've become a "hobby caker" and this cake continues to be a holiday staple. At our house, there are two certainties: Christmas music begins to play on Nov. 1 and Grandma's Thanksgiving Pumpkin Cake will definitely be on the menu. 
Grandma's Thanksgiving Pumpkin Cake
Ingredients
2 ½ cups cake flour
2 tsp baking soda
2 tsp baking powder
2 tsp cinnamon
1 tsp salt
2 cups crushed vanilla wafers
1 cup chopped pecans
¾ cup butter, softened
2 cups sugar
1 cup vegetable oil
4 eggs
One 15-oz. can pumpkin puree
Cream Cheese Frosting
2/3 cup butter, softened
3 oz. cream cheese, softened
3 cups powdered sugar
2 tsp. vanilla
Beat softened butter and cream cheese with an electric mixer on low speed. When smooth, beat in the powdered sugar and vanilla. Beat at low speed until smooth and spreadable.
Instructions:
Preheat the oven to 350 degrees. Grease and flour one 9"x13" pan, or two 10" round pans, to avoid sticking.
In a small mixing bowl, stir together cake flour, baking soda, baking powder, cinnamon, and salt. Set aside.
In a larger bowl, blend vanilla wafers, pecans, and butter. When it becomes crumbly, divide evenly between dusted cake pans and press.
Blend together sugar, oil, eggs, and pumpkin puree for sixty seconds. Add flour mixture and beat on medium speed for two minutes. Spread batter over top of wafer/pecan mix.
Bake for 30-35 minutes. 
Enjoy!