See this and more inside the December issue of Military Spouse Magazine.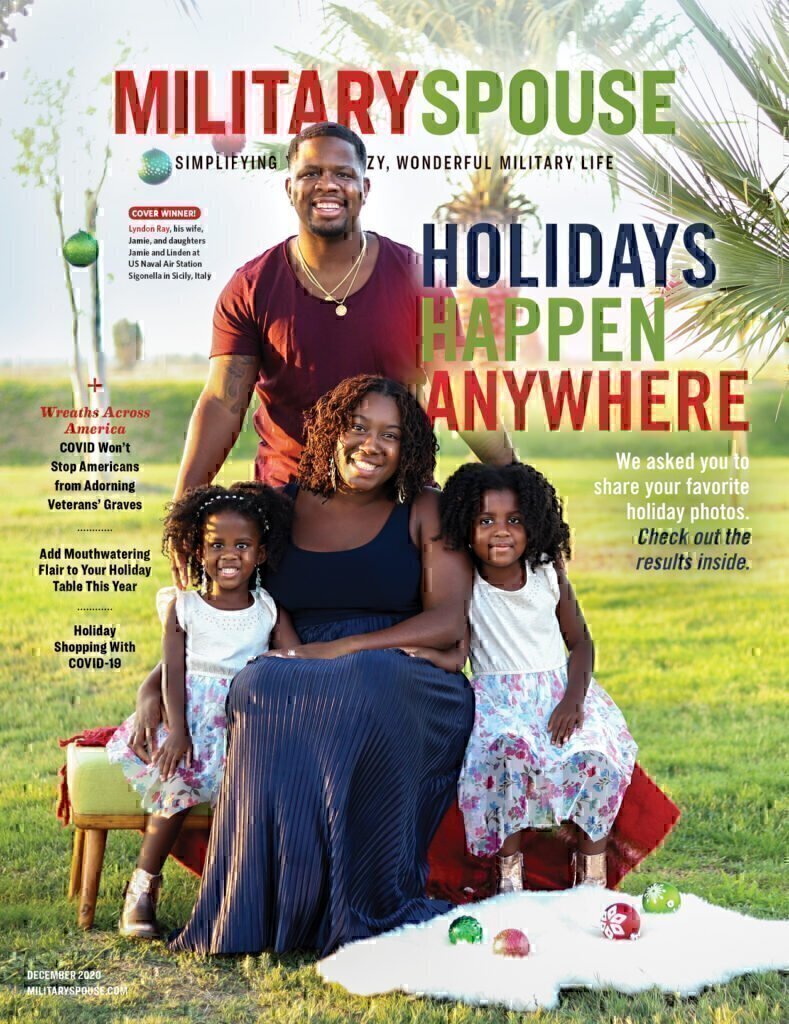 "Resilient" is a word often used to describe military families. However, resilience implies reaction and what once may have felt like a compliment leans more toward a platitude. On Oct. 9, military spouses and military family nonprofits proactively presented solutions to the problems faced within their own communities at the 2020 Virtual Military Family Caucus Summit.
Beyond the title "Military Families in the Time of COVID," the unstated focus of this congressional summit was equity and access. Do military families enjoy equal freedoms as their civilian counterparts? How is the Department of Defense and Congress improving access in the areas where gaps are observed?
Often military family congressional summits feel stiff, full of information we already know, presented by the same speakers. This year's panelists shared real stories coupled with tears and real solutions. The term "badassness" was even used to describe the men and women married to those wearing the uniform.
This summit was coordinated by Representatives Cathy McMorris Rodgers (Wa.-05) and Sanford D. Bishop, Jr. (Ga.-02), the co-chairs of the House's Congressional Military Family Caucus. Topics included education, special education, EFMP, PCS, child care, health care, housing, spouse employment and transition.
1. The DoD & Congress Are Listening…Now What?
Equity is a proactive decision with reactive consequences. In order for military families to secure the same protections afforded to other civilians, proactive protections need to be put into place. Military family panels spoke candidly, blending both stories and facts to inform policy makers.
Secretary of Defense Mark Esper joined via pre-recorded video stating "when I became Secretary I added a fourth priority, one that is personal to me: taking care of our service members and their families, our most precious resource." Technical glitches ended Esper's speech early with the Under Secretary of Defense for Personnel and Readiness Matthew Donovan stepping in to field prescreened questions.
2. Military Families Need Policies with Teeth
In one of the opening questions Donovan was asked, "Although DoD-sponsored committees currently exist to examine military family readiness, these organizations do not actively publicize their meetings other than through the Federal Register. This makes it difficult for a new military family to participate. Additionally, while public comment is read, it is not commented on by those holding a seat on these councils. In order to help represent all military families, would the DoD consider requiring DoD-organized committees to address these public comments?" His response highlighted the fact that political and military leadership's best intentions are crippled by policies that do not match the society in which they operate. "All of these committees, advisory committees and councils are regulated under the Federal Advisory Committee Act and there's specific rules that we have to follow for this." Under this act public comments wouldn't be directly addressed, but are able to be used to inform future recommendations. While true, this answer felt resigned rather than a problem to be solved.
Another subtle theme that weaved its way through the summit was giving teeth to existing legislation and policies that already exist to protect military families. From the Military Interstate Children's Compact Commission (MiC3) to special education's IDEA to the Military Tenant Bill of Rights, these compacts and policies, while well-intentioned, lack teeth.
Shannon Razsadin, executive director for Military Family Advisory Network (MFAN), spoke on the military family housing panel and expressed the community's frustration with the lack of a coordinated communication strategy. "The only group that can hold contractors accountable is the DoD." Until that accountability is commonplace, MFAN's Military Housing Roundtable (MHR) coalition has compiled a centralized point of information for military families that will be released this fall.
3. Child Care Impacts Female Service Members and Spouses
Child care is a national issue. COVID has made what was already a struggle even harder. But for dual military and dual income military families, the strain COVID has put on child care availability is at a breaking point. "Women want to be able to serve," said panelist Col. Rojan Robotham of the US Air Force. She spoke of her family's focus on "together soaring" where the whole family succeeds. "The time is now to modernize how we prioritize child care." If child care is not budgeted alongside operational costs, then the DoD may have a harder time retaining military women.
Military spouses, who are 92% female, have also been impacted professionally, according to Sue Hoppin, founder of the National Military Spouse Network (NMSN). Hoppin believes that military spouse employment is another key retention issue. "The service member should never have to choose between what is best for their family versus what is best for their country."
4. PCSing Negatively Impacts Military Families
The thought that moving has a negative impact on military family life is well-established. This impact was covered in multiple panels across many topics, from special education to military spouse employment to the final PCS from hell as described during the military transition panel. Rick Marsh, deputy director, Strategic Plans, Policy, and Logistics at US Transportation Command, Scott Air Force Base, Ill., shared updates on what military families can expect from the PCS process during and post-COVID. Marsh noted that in the past their agency was "too focused on the business rules of moving people stuff and not as focused on how our decisions or indecisions impact people." But he followed up by citing policies that would allow families peace of mind:
Required background checks for movers
Simplifying claims
Loss or damage claim deadlines have been extended to 180 days (vs. 75 days)
He also noted that families should not hesitate to call their transportation office if a mover violates COVID guidelines or makes families feel unsafe.
5. COVID & Education
In his opening statements, Donovan indicated that Exceptional Family Member Program (EFMP) standardization across branches was a given. This win was later followed up by an announcement by Rear Adm. Charles Rock that the Navy is planning to launch an EFMP pilot program as soon as the end of October. This program would place special education attorneys and advocates in high-density Navy areas in San Diego and the Hampton Roads, Va., area. It is noteworthy that these special education wins come one year after military special education families testified at this same congressional hearing.
General education students are also struggling during COVID. Susie Sincock, Air Force spouse, mother and educator, teared up during her presentation, sharing that her children "desperately seek relationship and connection" after moving to a new school district three months ago.
While this event was covered by C-SPAN, coverage ended before even one military family panelist had the opportunity to speak. It is clear that military families don't want to be pandered to, they want engagement.
What topics do you wish were covered?
To watch a recording of the presentation visit the Military Family Caucus's Facebook page.
__
Relocation is challenging for families enrolled in exceptional family member programs (EFMP):
40% Cannot receive a referral and see a specialist in a reasonable amount of time after a relocation. In an open-ended question, 9% bypassed the system or went without treatment due to difficulties in obtaining referrals.
36% say community deos not have all the resources their family needs
34% cannot find childcare that meets their needs
Source: https://bluestarfam.org