Meet Kaitlyn. She is an Air Force Spouse and Airbnb guru. I had the pleasure of interviewing her after staying at her beautiful short-term rental for some rest and relaxation. Listing.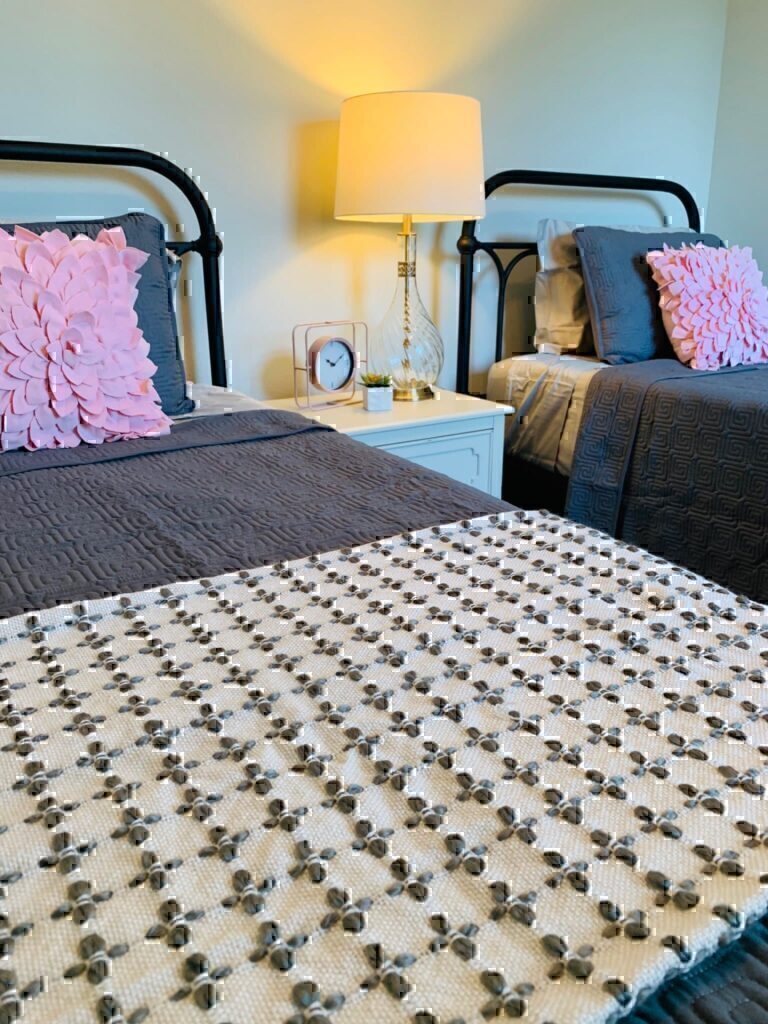 After a few days spent at her stunning home on the Mississippi Gulf Coast, I just had to share her story. She is the quintessential military spouse, making lemonade out of the somewhat sour lemons that the active duty military lifestyle can throw our way. Her fantastic home was actually listed as "No. 1 'Wish List' spots in Mississippi's top-20 cities!"
It all began because of a sweet and romantic love story.
When Kaitlyn met her soon-to-be husband, Evan, she was attending Texas A&M. It was over St. Patrick's Day weekend that she would have a chance encounter with a handsome man with big plans for Medical school and the military.
As she shared her account of their meeting, I could hear her smiling through the phone as she described their early conversations.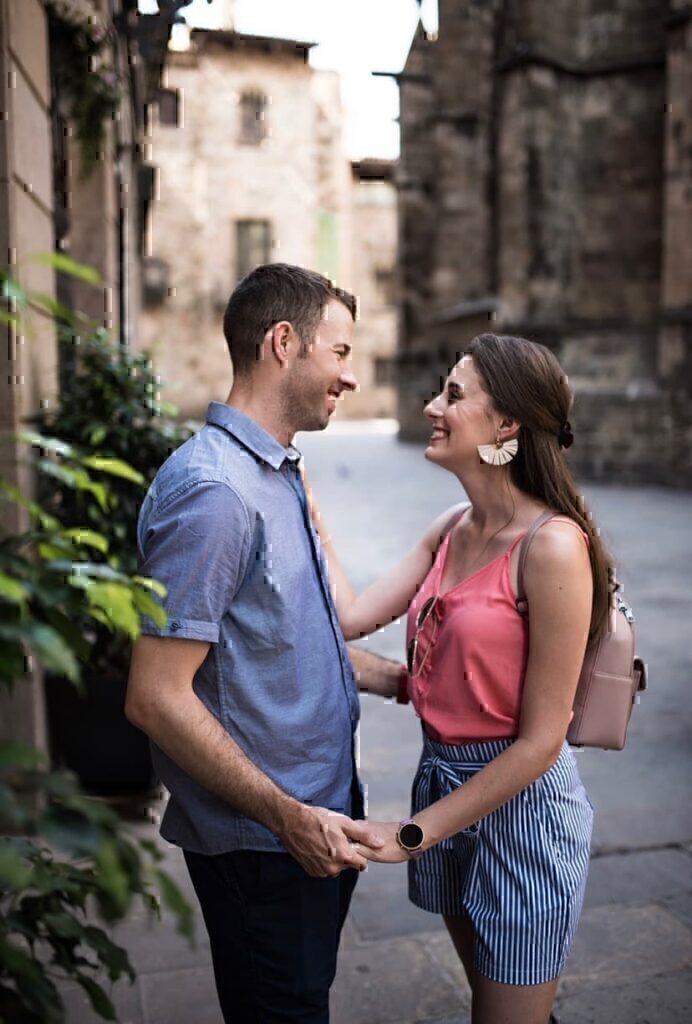 How did you meet your husband?
Kaitlyn: "He walked over to me, we started talking, and there were a few things that I clearly remember him telling me.
First, he couldn't believe that I was talking to him, because he thought I was very pretty. (What twenty-year-old doesn't want to hear that?) Next, he shared that he had just gotten accepted into medical school. Lastly, he told me he wanted to join the military. Serving his country was important to him. Most importantly, he didn't want to date anyone who didn't understand this passion.
Eight and a half years later, we are now happily married and loving our life together as a military couple. He still tells me I'm pretty and that his military service is important to him."
Why did you get into running an Air Bed and Breakfast?
Kaitlyn: "Evan is in his 5th year of his general surgery residency here at Keesler. In July, we PCS for the second time and he will begin repaying his time from medical school. But even though it is our first PCS experience, it is not our first time moving around.
For Evan's training, he was required to move around quite a bit. Starting in his fourth year of medical school, we began to move. Evan went to Ft. Worth to attend University of North Texas School of Osteopathic Medicine and I finished my course work at Texas A&M. Two weeks after my graduation, we were married. For his third year of med school, he was invited to do his schooling in Corpus Christi. I was able to get a job in teaching and everything felt like the move was Heaven sent. I quickly found a job, a faith community, and friends.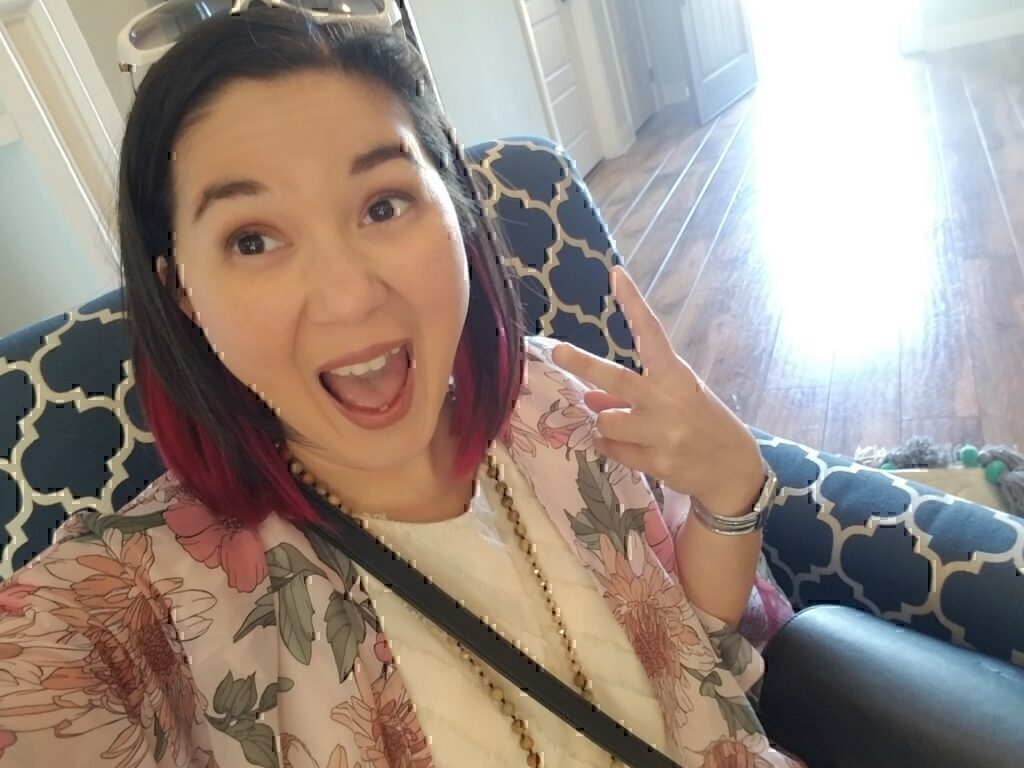 In December, my husband was required in the fourth year to rotate all over the U.S. for residency and audition rotation interviews. He would be required to move every month- literally every 30 days. After much prayer and consideration, I decided to relinquish my job and follow my husband. I knew that God was calling me to be with my husband and offer my support.
We could not afford to pay for short term rent, so we sold everything- save what would fit into one vehicle.
We lived in 17 different states that year- staying at the longest for only three to four weeks.
At that time, Airbnb had just begun to become popular. Most of the places we stayed with that year owned and operated Airbnb businesses.
After that year, Evan was accepted at Keesler AFB as a resident. I was ready to stop being a nomad and build community locally at our newfound station.
The first month of being here, we discovered that Keesler sends its residents pretty much from 6 to 9 months out of the year to go TDY for training.
I literally broke down. I thought our nomadic lifestyle was ending- but it was just beginning.
This is when my Airbnb Journey began.
How did you get started?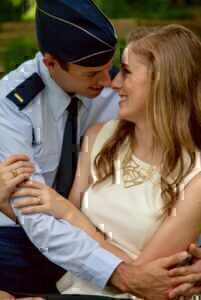 Kaitlyn: "I had a vast understanding of what guests were looking for, what they wanted to experience, and how to build it.
One piece of advice is this: If you are buying a house, make sure you are buying something with the intent of drawing guests. We ended up spending a little extra on our house to provide a water feature in the back. We also (the most important thing) studied the market before committing.
Is there anything that you wish you knew at the beginning?
Kaitlyn: "Everything in life has a season. There is a good time to buy in and there are more difficult times. When I started looking into the market of short-term rentals, Airbnb only had about 30 homes listed in our area. This year, there were nearly 600 homes. You have to "bring it" if you are starting on the coast. The more people who are looking at and booking your property, the more times people will see your listing on Airbnb.
Tips
Increase your chances by updating filters and try to hit most of those things in your listing. Your listing is more likely to be seen when a prospective renter is searching with specifics.
Be a super host. So many bookings and positive reviews in a timeframe earns you this title. The faster you get the award, and keep it, the better.
Stay in Airbnb homes and get to know the hosts. We have stayed in Airbnb homes all over the globe and it has been such a blessing.
Because the military has sent us all over, we have had the unique opportunity to stay in different homes, meet new hosts, and learn the Airbnb business from the inside out. During our TDY travels, we have made over $60K. By following my husband and listening to God's encouragement in our marriage, we have been able to have assets that will be sustaining."
Megan B. Brown is a seasoned military spouse and military missionary. She is the Military Liaison for the Speak Up Conference Global Missions Military Scholarship and the 2019-Armed Forces Insurance Robins AFB Military Spouse of the Year. She is passionate about military mission work and teaching and preaching about Jesus in and out of the local church. Her Bible study, "Summoned: Answering a Call to the Impossible," published by Moody Publishers in Chicago, will release in April 2021. She lives in south Mississippi with her husband, Keith, and their energetic kiddos. She is a Bible teacher, speaker, and freelance writer. To learn more or connect with Megan, visit www.meganbbrown.com.