Military spouses have long been at the forefront of employment challenges. However, the pandemic laid bare that the need to effectively employ human capital for a global workforce is at a critical junction, now more than ever. Especially for women.
Women, particularly those with children, have been disproportionately impacted by the pandemic, with a loss of 5.4 million jobs since February 2020. The struggle for military spouses securing employment has intensified.
Elizabeth O'Brien, military spouse and CEO of Freedom Learning Group (FLG), would tell you employment challenges are not just a problem for women, or military spouses. It's a problem for Americans at large.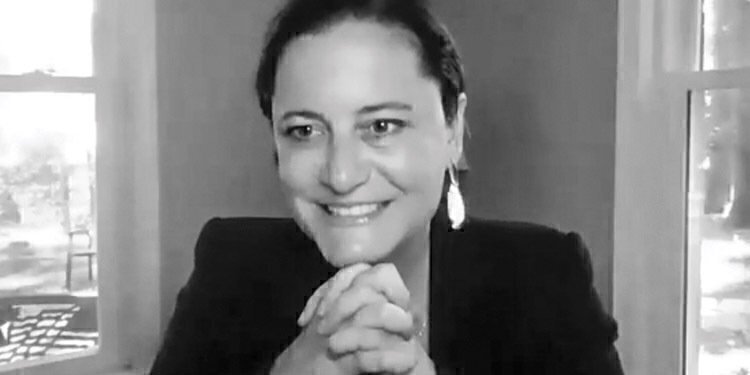 Yet, in problem lies opportunity. From its inception in 2017, FLG has grown into a global powerhouse as an educational and content services provider, with a scalable business model designed to solve the demands of an evolving workforce.
And it's a visionary model that works. Workers gain the ability to remain relevant in their industry while living anywhere in the world. As a brick and mortar-less company, FLG's workforce now spans 36 states and 10 countries.
"There was a need to reimagine how we embrace human capital. Who knew that we would be ahead of the curve when a pandemic was going to hit?" O'Brien said.
Rethinking Flexibility
As the pandemic raged and offices shuttered around the world, employers transitioned to telework. However, it soon became painfully clear that defining workplace flexibility as simply "working from home" was a business model that fell short. As home simultaneously became the office, homeschool, daycare, and more—the challenge of "always being on" forced women and military spouses out of the workforce at unprecedented rates.
O'Brien challenges businesses to rethink how they define flexibility.
"FLG's success is not due solely to the fact that we offer project-based work. We have clear lines of communication and operating procedures, and we've put tons of processes in place—so that anytime something has to be done, there's a clear path to do it. But a flexible business model only works if everybody across the company, from the top to bottom, is invested." 
Power of Authentic Communication
O'Brien knows well the struggles of military spouse life, including seven moves in eight years, taking significant pay cuts between moves, and the demands of virtual work while solo parenting with three children at home. "I felt like on any given day, a horse could come parading through, you just didn't know," she said. 
To this end, O'Brien urges business leaders to be authentic and share how they are meeting workplace challenges.
"As a company, share your story. Build your brand as a beacon of opportunity, and a warm landing place. I always feel like there isn't anything we can't solve, if we're aware of the issues."
In fact, FLG recently published a white paper titled "Women in the Workforce: Recommendations for Creating Flexible & Remote Opportunities" that challenges other companies to provide flexible, portable careers to professional women in the military spouse and veteran communities.
Strength in Partnerships, and Community
Throughout her journey, which includes serving as senior director of the US Chamber of Commerce Foundation's Hiring Our Heroes program, chairwoman for the Small Business Administration's Advisory Committee on Veterans Business Affairs, and coaching college women's basketball at West Point—O'Brien has discovered the power of community and the strength in building strategic partnerships with organizations.
Years spent in workforce development and coaching provided the "look behind the curtain" in leveraging strategic networks, team-building insights and the power of investing in people—particularly through apprenticeships, skills-based boot camps, and "Last Mile" trainings.
Those lessons have translated in monumental ways, but perhaps none more relevant than consistently expanding and strengthening partnerships and community. And it's an approach that gets results: The company boasts an 86% retention rate. Workers who find FLG, stay.
"If we look at our military community and the challenges we have, whether it's employment or access to childcare, or an opportunity to move jobs around the world, if we dial in on the challenges—and the solutions that we build, these are solutions that can be put into place for Americans at large."
Perhaps this is the precise secret to rethinking human capital. Unique as our lives are, military families still represent a small part of America at large. When we solve problems for our community, we bridge gaps around the world.
Just ask Elizabeth O'Brien.
"We can't hire everybody, but we're going to do our darndest to give it a shot." 
Learn more at freedomlearninggroup.com.