By Jillian Benfeld, Air Force Spouse
Traveling with a child with extra needs takes more preparation, but with some additional work on the front end, it is not only possible but can be wonderful, too.
I have a family of five, and my middle child, Anderson, has Down Syndrome. The military has allowed us to see and experience so many things we never would have otherwise. But, to make travel an enjoyable experience, our family has to plan ahead. Here are some of the places and planning that have helped us (and families like ours) have great adventures.
Fun Places to Go: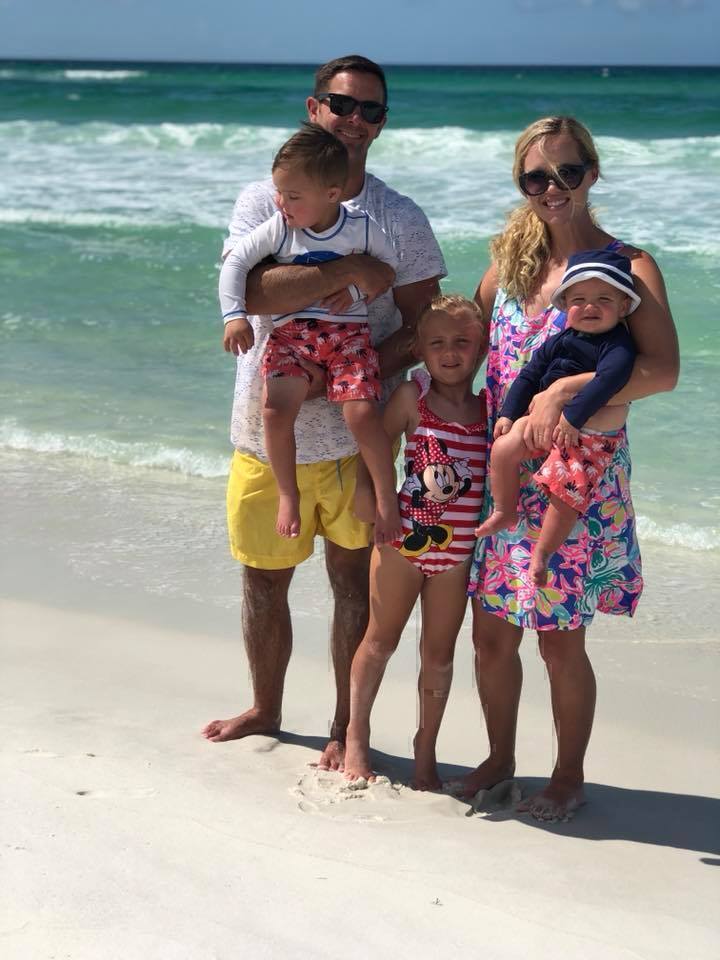 Through my informal survey of families with a child with disabilities, there was a clear winner in favorite places to go: Disney. Having just been to Disney with our family, I understand why it gets top nod. Disney has a Disability Access Service Card (DAS). The card allows those with disabilities (and their families) who are unable to wait in a traditional line a way to bypass it. Guests must check into guest services, which is located at the front of every park, to receive a card.
The Disney Guest Service employee will ask you your concerns about your child and will determine whether or not they qualify for a DAS pass. The pass gives guests a return time for attractions based on the current wait time. As soon as you finish one attraction, you can receive a return time for another. This works in addition to your fast passes.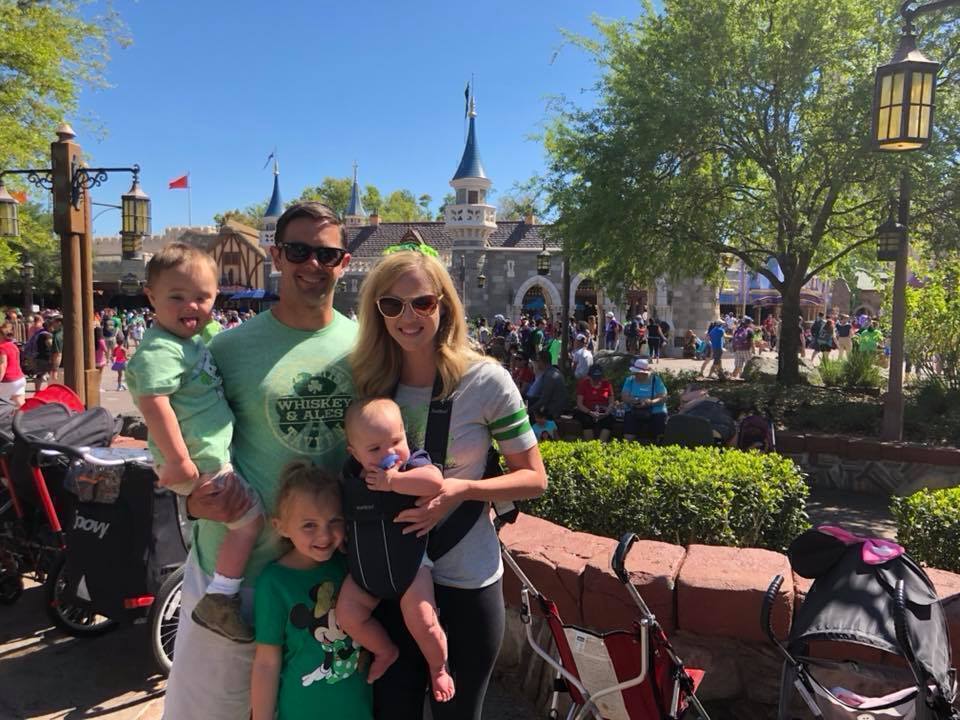 Since Anderson struggles with elopement issues, we not only qualified for DAS but also requested a stroller tag. The stroller tag allows you to keep your child in a stroller while in line. We absolutely could not have done Disney without it. Disney Cruises also came up during my survey. Melissa Recker is a military spouse and a mom of a child with Down syndrome who said, "On the Disney cruise line they offer handicap accessible rooms, and the characters made sure to come and interact with my child who happens to need a wheelchair."
Sea World was another favorite among parents I surveyed. Sea World offers a Ride Accessibility Program. You also must check in with guest services before entering the park to receive a pass. Like Disney's program, guests receive return times at certain attractions so they don't have to wait in lines. Unlike Disney's program, families can have more than one of these passes out at a time. Brynn Roberston Spence Burger is the mother of a child with several diagnoses. She looks for theme parks with calming areas. Sea World has quiet rooms and low sensory areas. She added, "Dollywood and Disney have calming areas and were great with our boy!"
Morgan's Wonderland may be a great theme park for your family. We have been to Morgan's Wonderland in San Antonio a couple of times and each visit brings tears to my eyes. Morgan's was designed with all types of disabilities in mind and built for everyone's enjoyment in an atmosphere of inclusion. Morgan's Wonderland has more than 25 wheelchair-accessible attractions such as rides, playscapes and interactive elements. They also have performances and characters throughout the park. I highly recommend going in the warm months so you can enjoy Inspiration Island, complete with colorful splash pads, a river boat ride, and waterproof wheelchairs.
Mom Adrienne Crawford brought up a crucial point when selecting a location for your vacation — every child is different. Her son, Bentley, has Down syndrome,
"When we travel, I think of what will be the most wild and free for the kids." Adrienne said Bentley does best when he can wander and safely explore his environment, so for him, crowds are out.
Adrienne said their family enjoys tent camping and exploring the national parks. As a military family, your entrance into the parks is free! If your time in the service has ended or is about to come to an end, your child with a permanent disability can also obtain a free Access Pass for life. Our family has personally been to Zion, Bryce, Grand Canyon, Saguaro, Red Rock Canyon, White Sands Monument and Yosemite National Parks.
Jamie Sumner is the mother of Charlie, who has cerebral palsy and uses a wheelchair. Their family enjoys going to the beach.
"Most places have beach wheelchairs you can rent which are awesome," Jamie said.
If you are going to enjoy the outdoors near a base, stop by the Morale Welfare Recreation office on base (MWR). MWR facilities include pools, bowling alleys, golf courses and other recreation facilities on base, but they have services off base as well. You can rent campers, canoes, kayaks, and more through the MWR centers for a great deal.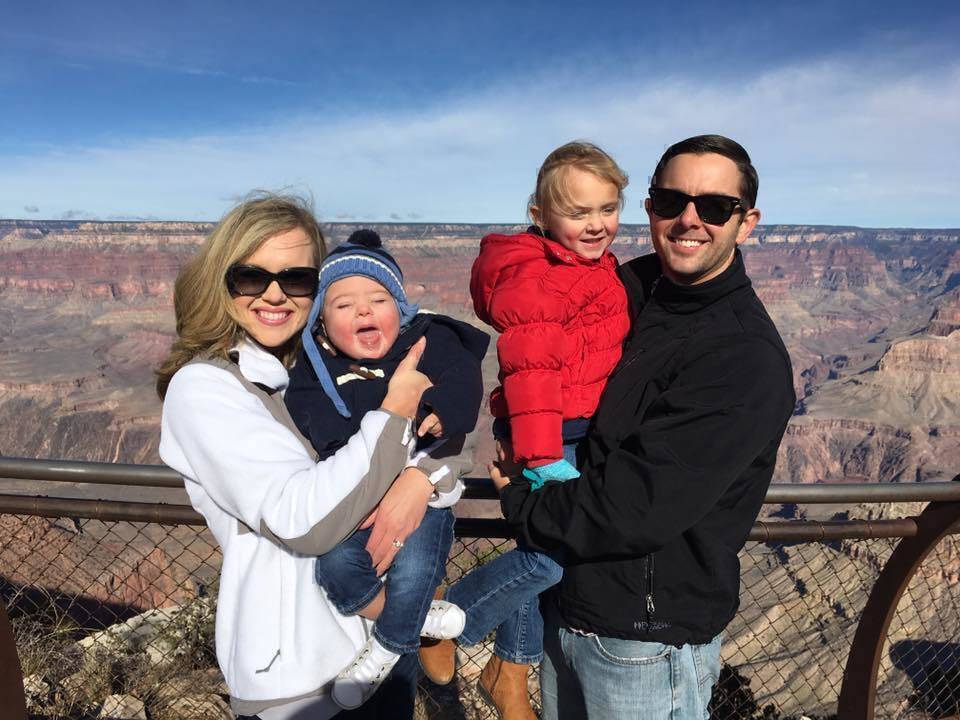 Before You Book Consider Medical Emergencies
Dawn Bailey's daughter Tarryn has complex health issues. She said she always has her daughter's primary care doctor write an emergency protocol letter before they leave for vacation.
"It can help another hospital know how to treat your child and can lessen the fight for the parents," she explained.
If your child has medical concerns, a nearby children's hospital or ambulatory services may be a must for your vacation. Check out how far these services are from your desired location. If you fear your child's health may result in a sudden cancellation, you may want to consider buying travel insurance.
Scout Out the Whole City
Marianne Scott's daughter Macy has cerebral palsy and uses a wheelchair. She suggested using apps like AccessNow.Me to see how handicap accessible your desired destination is. She also suggested calling the local chamber of commerce to ask specifics about the city you want to visit.
What to Consider in a Hotel
Think about what you will need at a hotel. Does eating out for every meal seem like too much for your child? Consider looking for hotels with in-room kitchens or on-property dining options. Does your child need a refrigerator for medicine? Does your child need a bathtub because of mobility or sensory issues? Make a list of what will make your trip go as smoothly as possible and look for hotels with those features.
Dawn Bailey suggested calling the hotel before booking. "Make sure what is listed as "accessible" actually can work for your family or you know what it means. For example, is the handicap access through a backdoor? Or is it access to an elevator only through the basement due to stairs in the lobby?" The details matter. Call the hotel before booking and be upfront about what you need to make sure it is a good fit for your family; don't assume. Also, if you need a handicap accessible room, be sure to call the day before to confirm you will be getting one of those rooms.
Additional Packing and Prepping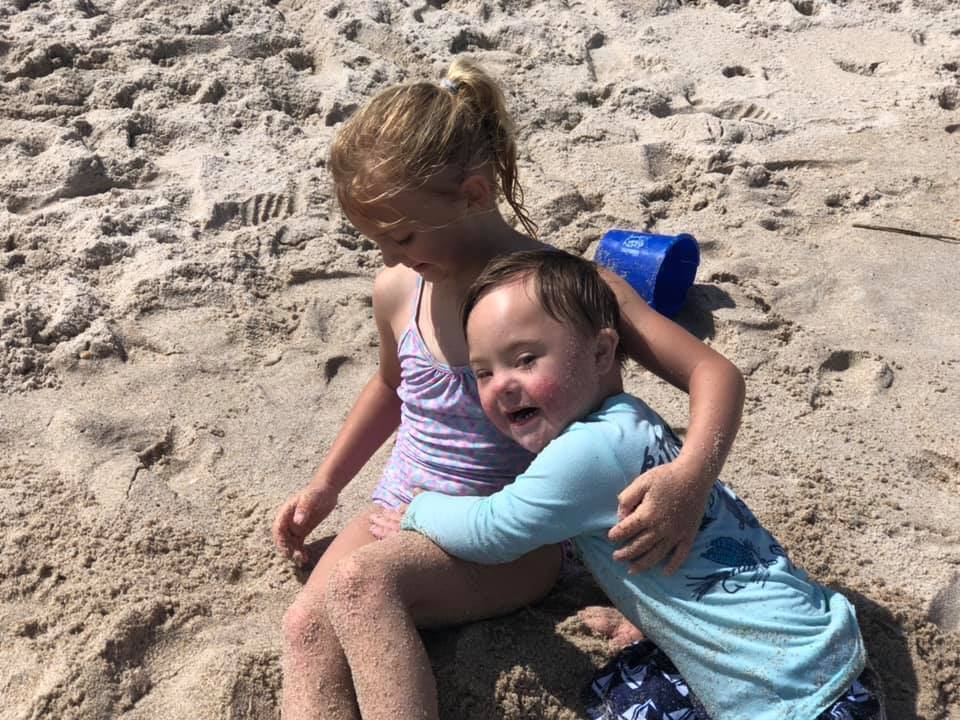 What to Bring
No one gets a perfect vacation, but there are some things you can pack to make your trip smoother.
If you have a handicap placard and plan on renting a car (or driving your own) don't leave without it.
Bring your emergency protocol letter (if you have one), medication lists, and insurance cards.
Don't forget comforts from home. Is your child used to doing something or using something every day? Bring it to avoid meltdowns. Items may be an iPad, blankets, stuffed animals, and books.
If you have a lot of equipment to bring, like diapers and medical supplies, call the hotel and see if they will allow you to ship a box before you arrive. This will save you on luggage space and weight.
If you are flying, make sure all necessary items you can't ship, like medication, are in a carry-on bag.
If you are concerned about getting separated from your child with communication issues, you may want to order them an identification badge, or bracelet before your trip.
Alethea Jo Mshar has two children with developmental disabilities. One piece of equipment that helps them the most while out of town is an oversized stroller. "It seems to give our son a buffer from the environment, in addition to giving him a break when he fatigues," Alethea said. She also utilizes headphones with their upgraded music streaming service so both of her sons can listen to music when they need an escape.
Prepare Your Child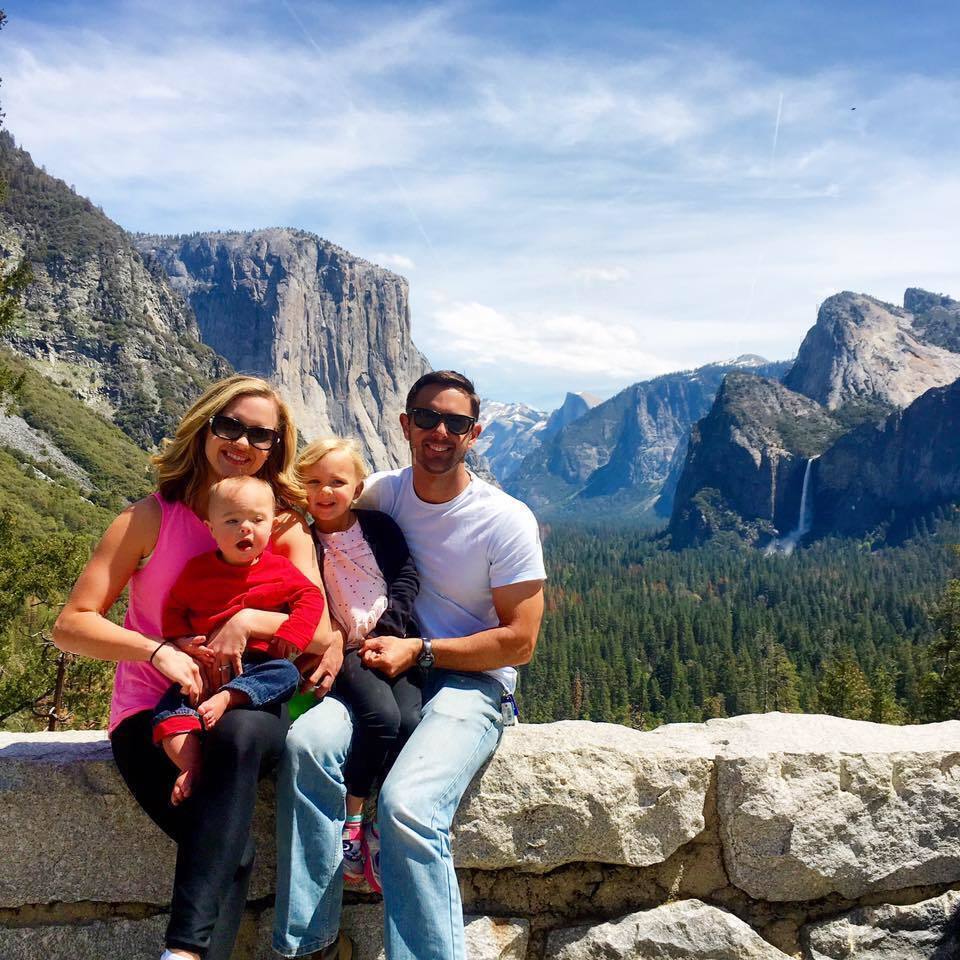 Jill Jorden Spitz has a son with autism. "Quinn does much better if he knows what to expect," Jill said. She said that having many conversations about where you are going, how long it will take to get there, and what you plan on doing once you get there, has made her son calmer and more willing to go with the flow. Consider buying travel books about your destination, or go to YouTube to watch videos of the place you are heading to.
Getting There
…by plane
Before you get to the airport, you can contact TSA Cares. TSA Cares is a program to help those with disabilities or extra needs through the screening process more easily. You must contact TSA Cares 72 hours before the flight. They will contact you about a meeting point and will help you get through the airport.
If you are reading this the night before heading out, don't worry. One way we make the screening process easier is sending my active duty husband with our son through security since he always gets TSA pre-check. Anderson is a runner, so he takes the stroller with him. It helps if we can divide and conquer this part of the airport process.
Erin Odum is a military spouse and has a child with Down syndrome. She said utilizing an airport's USO has been beneficial for their family. "It helped a ton to get Weston away from a loud area and let him down to run around in a safe place." You can also check this list to see if your airport has sensory-friendly rooms. If you take advantage of one of the many travel credit cards with waived fees for military members, don't forget to use the perks. Check to see if you have access to the airport lounge and use it as a calm space for your family.
Did you know people with disabilities can pre-board? We didn't know this until a year ago. To be fair, Anderson probably would not have needed extra time to pre-board before he was walking. But since he has elopement issues, pre-boarding has been a flight game-changer for our family. You don't need to do anything before arriving at the airport, according to the Department of Transportation, you just need to tell the gate agent. This allows you to board before everyone on the plane, including first-class passengers .
If your child has a hard time sitting still, a car seat while onboard may help. Just make sure it is airline approved. "It's one less fight we have to have to try to keep him in the regular seat," said Shannon Prausa, a military wife and mom of a child with special needs explained.
What else should you bring on the plane? It really depends on your child. Noise-cancelling headphones may help with sensory issues, they also can plug into a tablet for watching movies. Speaking of the tablet, be sure to download a few of your child's favorite shows from your preferred streaming service, or use the in-air entertainment app. We also pack a few activity non-electronic items, like water coloring books, books, and plenty of snacks.
…by car
Are you road tripping it? The supplies you need on a plane may still apply. You may want to add DVDs and books on tape to the mix. Children with additional needs may need more stops along the way. Look at your map and scout out locations to stretch your legs that may be fun for the whole family: scenic spots, museums, parks, whatever fits your family. We utilize sites like TripAdvisor.com
to research areas we will be passing through. This is another time apps like AccessNow.Me or a quick call to a chamber of commerce in the towns along the way to your destination come in handy.
Traveling with your military child with special needs is possible. Just keep in mind your child's strengths and challenges, likes and dislikes, and additional needs when selecting a location. Of course, don't forget to check if there are any military discounts available to you along the way. Prepare, prepare, prepare, when packing and planning your excursions. Checklists are your friend. Once you get there, remember to keep your expectations in check, know interruptions will happen, but so will really good moments. Soak them in. Your additional work on the front end will pay off in memories everyone will get to keep.