Sponsored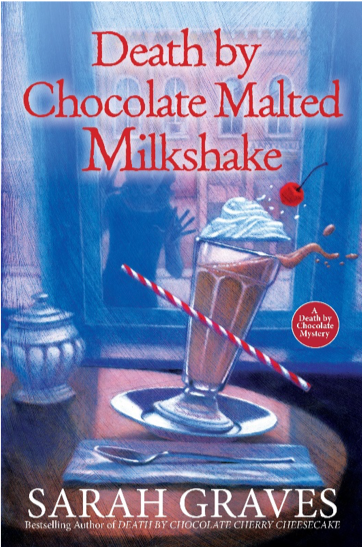 Death by Chocolate…
In Death by Chocolate Malted Milkshake by Sarah Graves, the island fishing village of Eastport, Maine has plenty of salty local character…and the occasional murder. It also has a sweet side thanks to Jacobia "Jake" Tiptree, her best friend Ellie, and their waterfront bake shop, The Chocolate Moose. But the bakery isn't all about just cakes and cookies—they also have a delicious Ginger Chocolate Biscotti recipe to share, perfect for dunking in a hot mug of coffee or hot chocolate!
Ginger Chocolate Biscotti
The gingery heat in these biscotti gets mellowed by the rich, melty chocolate. They're knockout good!
Ingredients
1 cup flour
3⁄4 teaspoon baking powder
1⁄2 teaspoon ground ginger
1⁄4 cup softened butter
1⁄3 cup sugar
1 egg
1⁄2 teaspoon vanilla
1⁄3 cup crystallized ginger, very finely chopped
1⁄2 cup semisweet chocolate chips
Ingredients
Preheat the oven to 325 degrees and get out a cookie sheet. I don't grease mine, but you know your own cookie sheets better than I do, so use your judgment.
Mix together the flour, baking powder, and ground ginger. In another, larger bowl, mix together the butter and sugar until creamy, mix in the crystallized ginger, and beat in the egg and the vanilla. Then mix the dry ingredients into the moist ones and stir until well blended. Last, mix in the chocolate chips.
Now take a large serving spoon and scoop all the batter up into it. Drop the batter from the spoon into your other hand and use both hands to form a 12-inch-long log. Place the log onto the cookie sheet.
Bake the log at 325 degrees for 25 minutes, remove from oven, cool for ten minutes, and then slice the log with a sharp knife into 12 slices, leaving the slices standing up, separate from one another on the cookie sheet. Return them to the oven for 5 minutes to dry them out a bit (or if you like them very
crunchy, for up to 10 minutes).
This recipe makes a dozen.
Get your copy of DEATH BY CHOCOLATE MALTED MILKSHAKE HERE!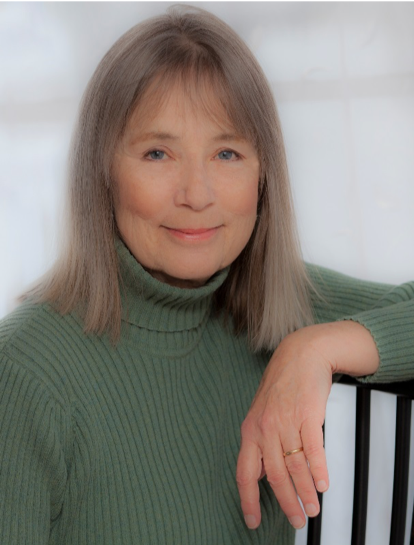 ABOUT THE AUTHOR
Sarah Graves lives in Eastport, Maine, in a 200-year-old house much like Jake Tiptree's. After 20 years of home repair – and yes, it really does make you think about murder! – she has handed in her toolbox and returned to her first love: chocolate! When she's not cooking or baking something delectable—or writing about it!—she tends a huge garden or shovels snow, depending upon the season.