Military spouses are an unstoppable force. There is a brave space that more and more military spouses are courageously forging forward: the tech space.
Be on the lookout for these trailblazers!
My Ultimate PCS with Moni Jefferson and Maria Reed.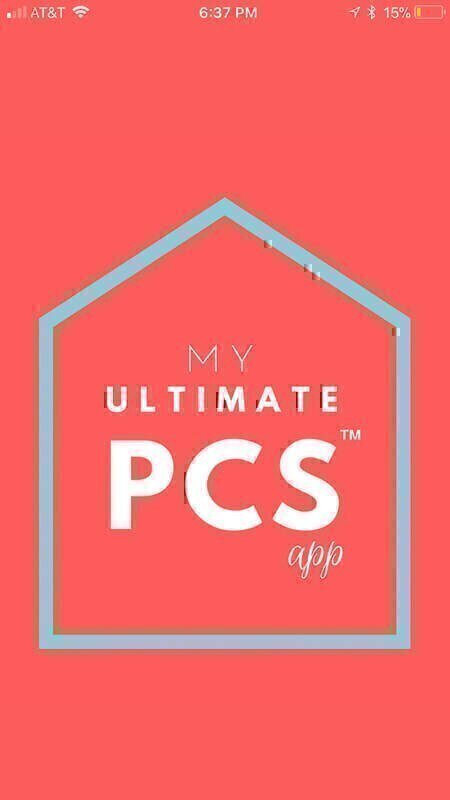 The Pinterest PCS Binder is a thing of the past.
When the My Ultimate PCS app was born, Moni had already created two apps. In preparation for a PCS, she had downloaded a printable binder online for a few dollars, had to calculate dates, put in tabs, and photos. Maria, at the same time, had ideas about creating an app that would make military relocation easier. Moni reached out and collaboration won the day.
In July 2018, the My Ultimate PCS app was released. Over the last two years, almost 10,000 military families have downloaded the app. My Ultimate PCS is currently fundraising and raising support to expand the app's reach and built the My Ultimate PCS Team.
The app is free on Android and Apple!
Spouse-ly with Monica Fullerton
Spouse-ly is a one-stop shop to support Mil/Vet spouse & service member owned businesses all over the U.S. and was founded by an Air Force spouse that wanted to make a difference.
Monica – a mother of twins, Maddy and Mason – lovingly calls her crew "the m&m" family.
She had previously worked in corporate environments, working remote and having a portable career.
"I've always been an entrepreneur," she said. "I wanted my next company to be something that could truly help those around me."  
Because there is so much talent within our community, she wanted to create a company that could support them with her business expertise while allowing both military spouse products and services on one platform. Launching in February of this year, she began assembling her business plan last fall. Spouse-ly is Etsy meets Angie's List. Monica wanted vendors to be able to sell their products, offer their services, and market their businesses in one place.
It took about four months to develop the website tech-a multi vendor plug, in to create this all-in-one platform. It was a mixture of a lot of custom coding.
Today, Spouse-ly has over 160 vendors, and adding new shops regularly.
You can visit www.spouse-ly.com to see all the online shop offers. Every vendor is military affiliated, either as an active duty family, veteran, or retired.
Instant Teams and ARTI with Erica McMannes and Liza Rodewald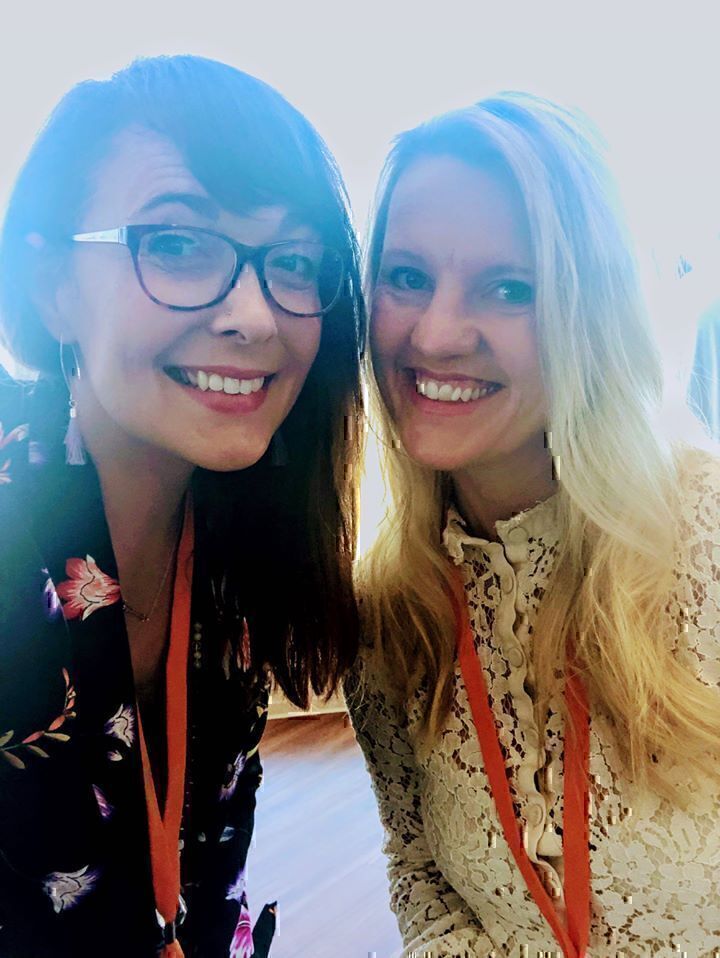 Erica and Liza were originally connected through a mom's fitness group. They were both stationed in Richmond, VA for a short span of time. They had met years earlier, built a connection, and then reconnected three years later to build a business together.
Liza was an experienced software engineer and Erica was a consultant for Silicon Valley startups in the tech space. They realized they were both interested in the business space and tech opportunities.
Launching their idea in 2016, Liza and Erica knew that they had an opportunity to bring untapped pool of the military community to the companies who didn't know that they existed. Simultaneously, this dynamic pair wanted to furnish employment opportunities to the military spouse community. Instant Teams was born.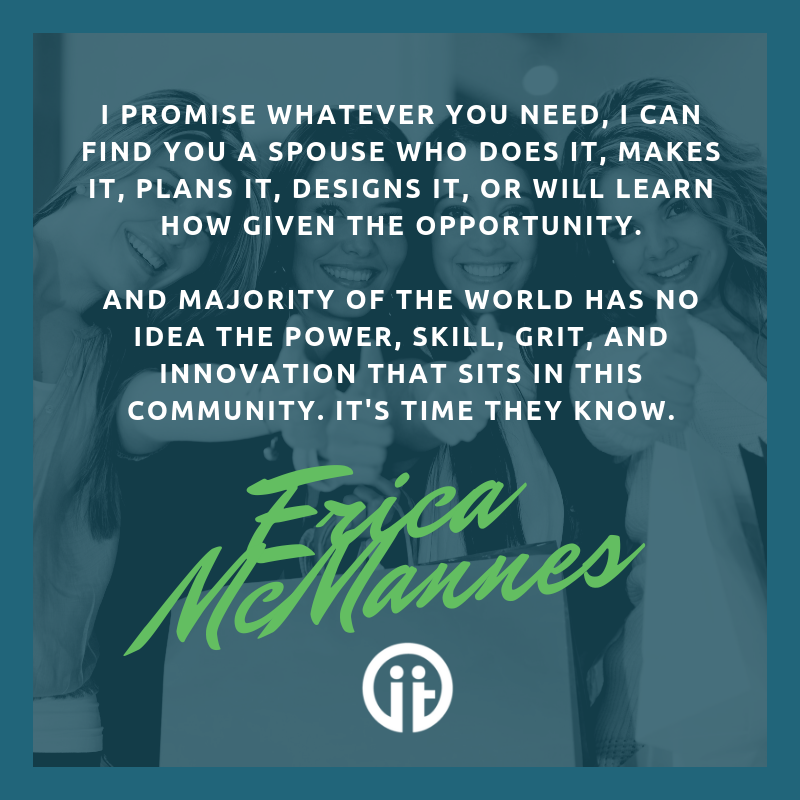 One of the biggest values that they bring to the table is their custom designed technology based on how they build and manage remote teams called ARTI. They have built a technology platform designed to serve the milspouse community and build remote teams. ARTI stands for "Automated Remote Team Innovations."
If you are a military spouse looking for remote work, join the Instant Teams work force!
Instant Teams also has a very comprehensive referral program. If any military spouse refers a business or organization, they could receive a $1,000 referral check!
One of my favorite quotes from Erica is
"The majority of the world has no idea the power, skill, grit, and innovation that sits in this community. It is time they know."

Erica McMannes, Instant Teams
Megan Brown is a seasoned military spouse and military missionary. She is the Military Liaison for the Speak Up Conference Global Missions Military Scholarship and the 2019-Armed Forces Insurance Robins AFB Military Spouse of the Year. She is passionate about military mission work and teaching and preaching about Jesus in and out of the local church. Her Bible study, "Esther: Come Out of Hiding," published by Moody Publishers in Chicago, will release in April 2021. She lives in middle Georgia with her husband, Keith, and their energetic kiddos. She is a Bible teacher, speaker, and freelance writer. To learn more or connect with Megan, visit www.meganbbrown.com.