We LOVE highlighting milspouse-owned and veteran-owned businesses AND giving you free gifts. Introducing the Military Spouse Father's Day Giveaway!
One lucky military dad will receive all the gifts below! We know that (just like everything else so far this year) this Father's Day doesn't look exactly as expected. So we're so excited to make it special and honor ALL military dads this year!
Also, we'll have a bonus Giveaway Grab Bag where we'll be drawing 6 winners to each receive one special gift from below! Plus, 15 of you will receive a FREE download of the brand new movie Sniper: Assassin's End from SONY (watch the trailer below!)
TO WIN: Simply enter below (or enter for your husband!) and we'll announce the three winners on Father's Day!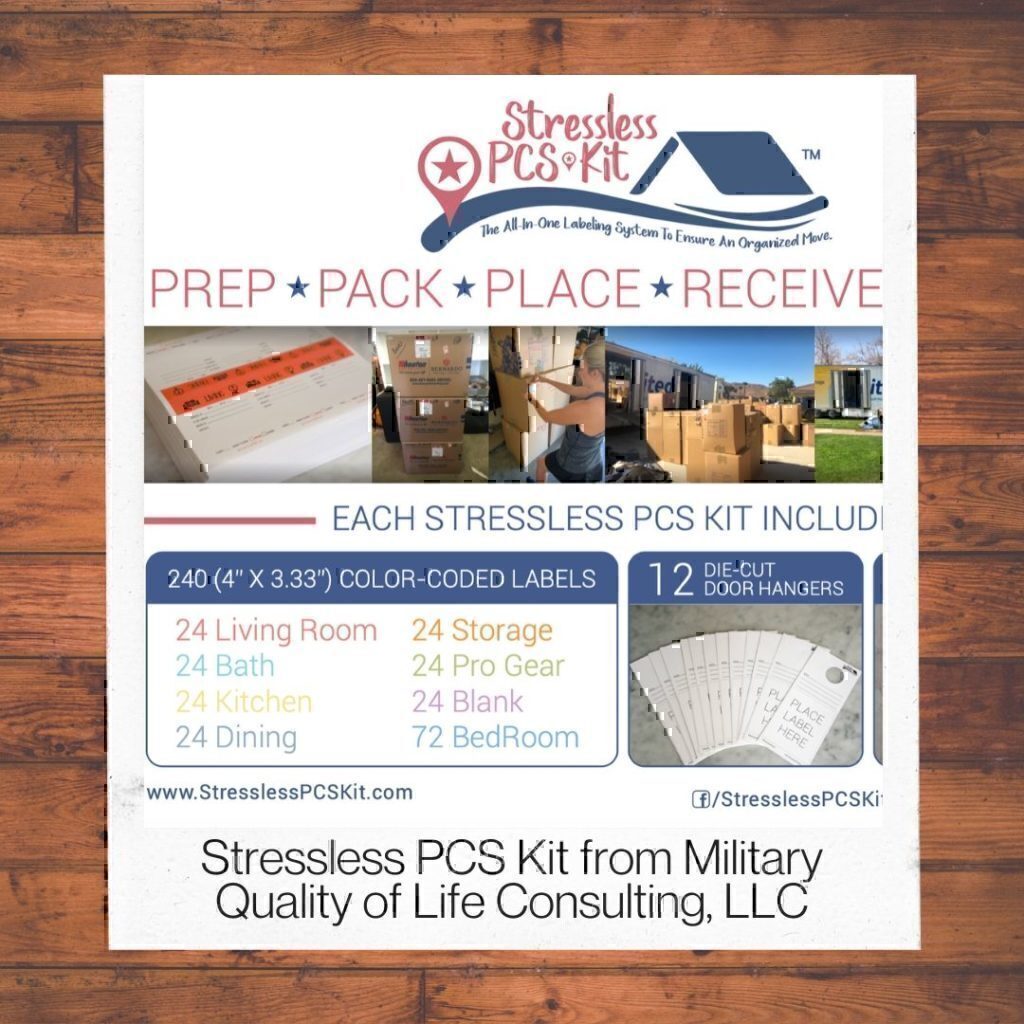 The Stressless PCS Kit is an all-in-one labeling system to ensure an organized move.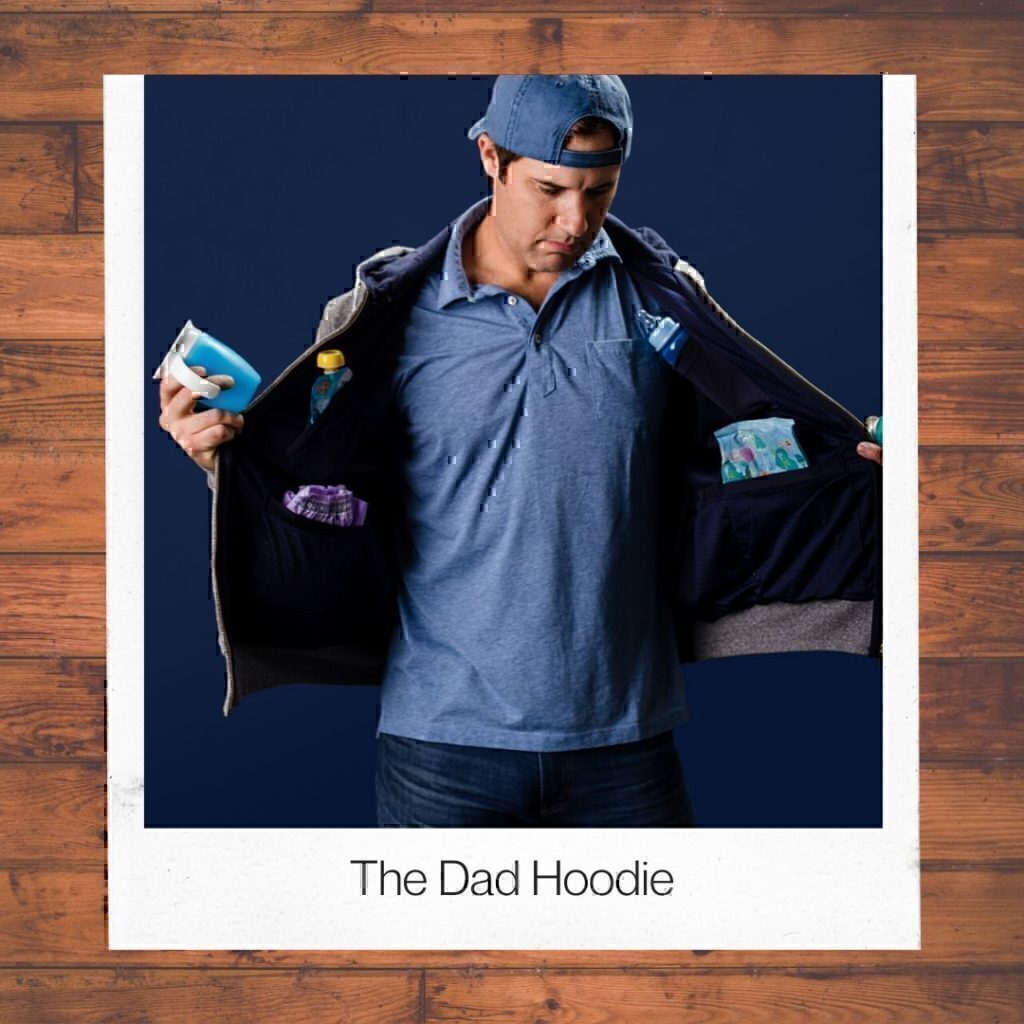 The Dad Hoodie is a super soft hoodie sweatshirt for new Dads that has built in pockets to carry anything their baby could need. *now Dad can toss aside that pink diaper bag and still knock out his Dad duties with ease.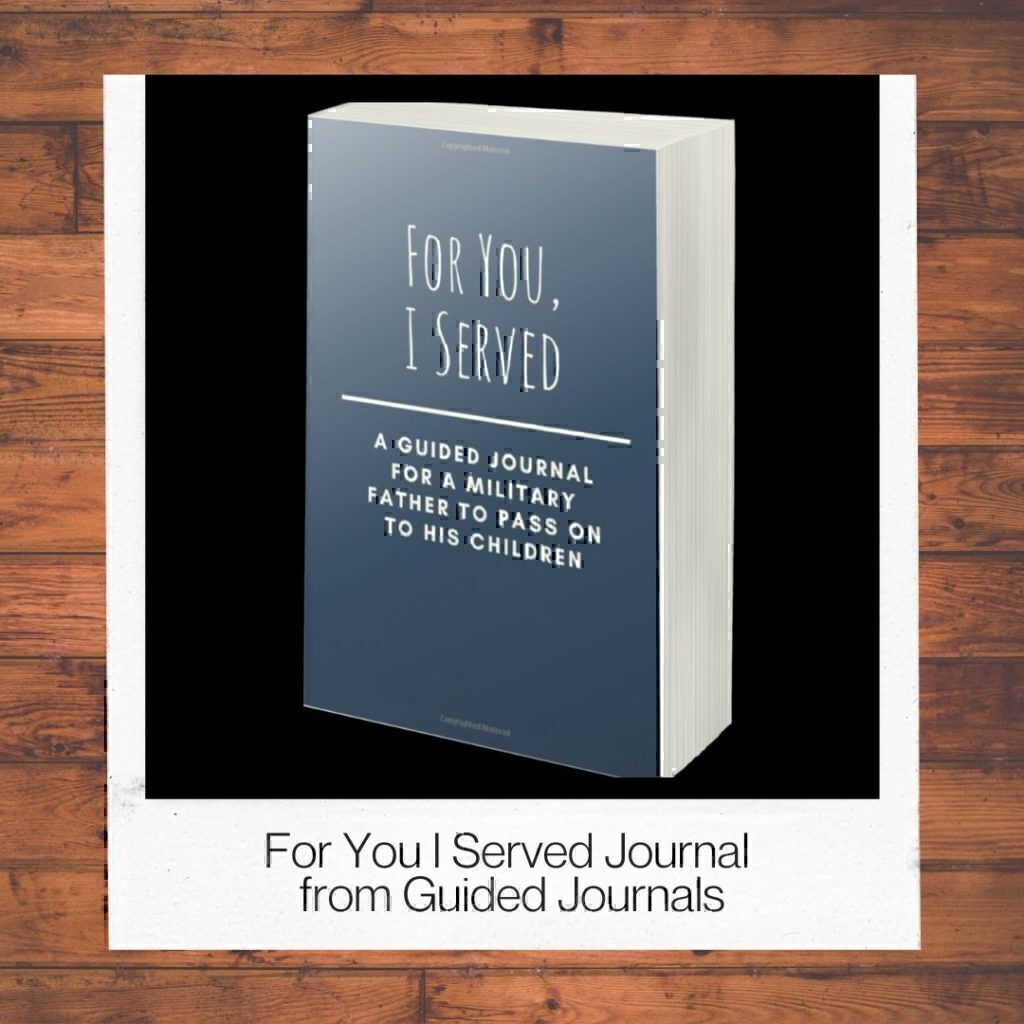 This journal is for the military father to chronicle his early years as well as his military service. The sacrifice made by military parents is tremendous and oftentimes, hard to put into words. There are 121 prompts to help parents tell the story of their service and highlight their motivation for doing so. This journal is perfect for deployments or anytime a parent finds themselves temporarily separated from their children.
"PAPA BEAR" Morse Code bracelet from Morse and Mantra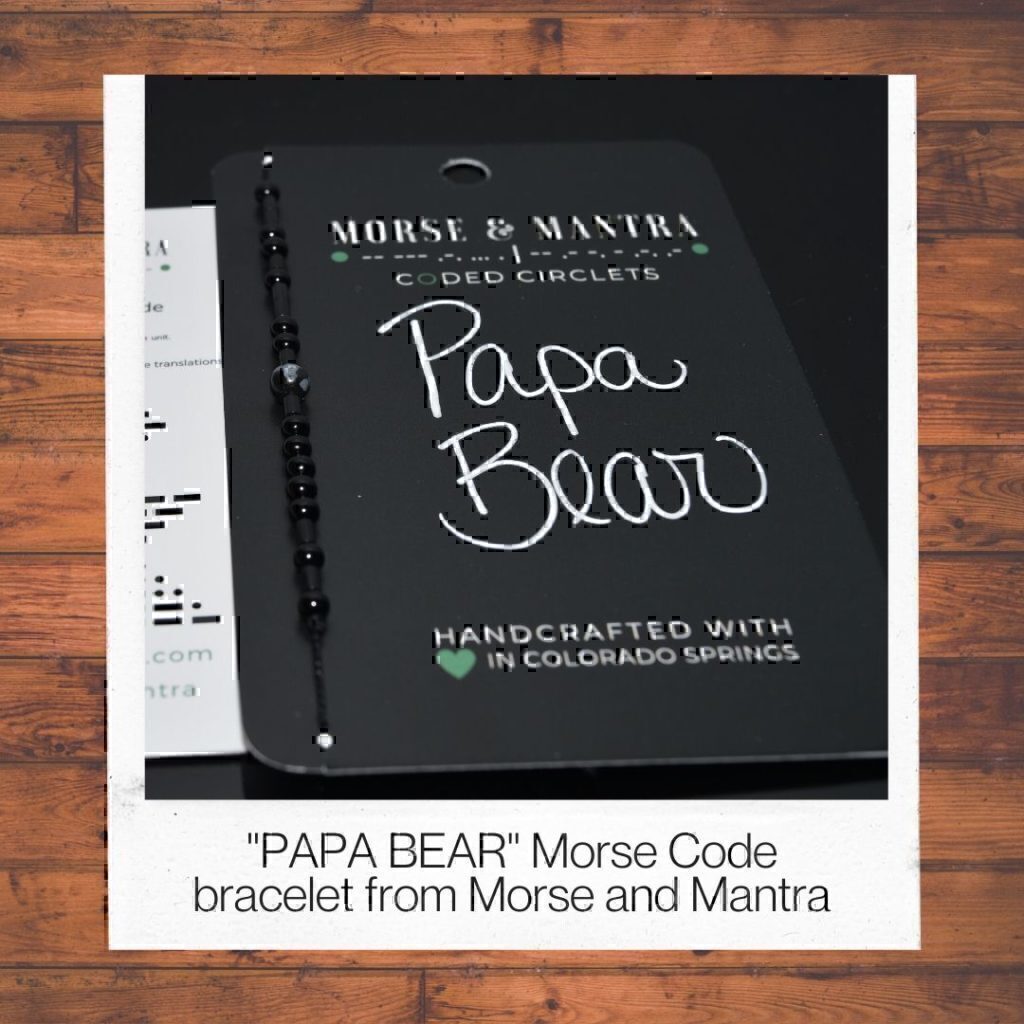 "PAPA BEAR" Morse Code bracelet handcrafted on black silk cord with black-onyx-stone dash and dot beads and snowflake obsidian accent in an adjustable, drawstring style. Made with LOVE by an Air Force military spouse!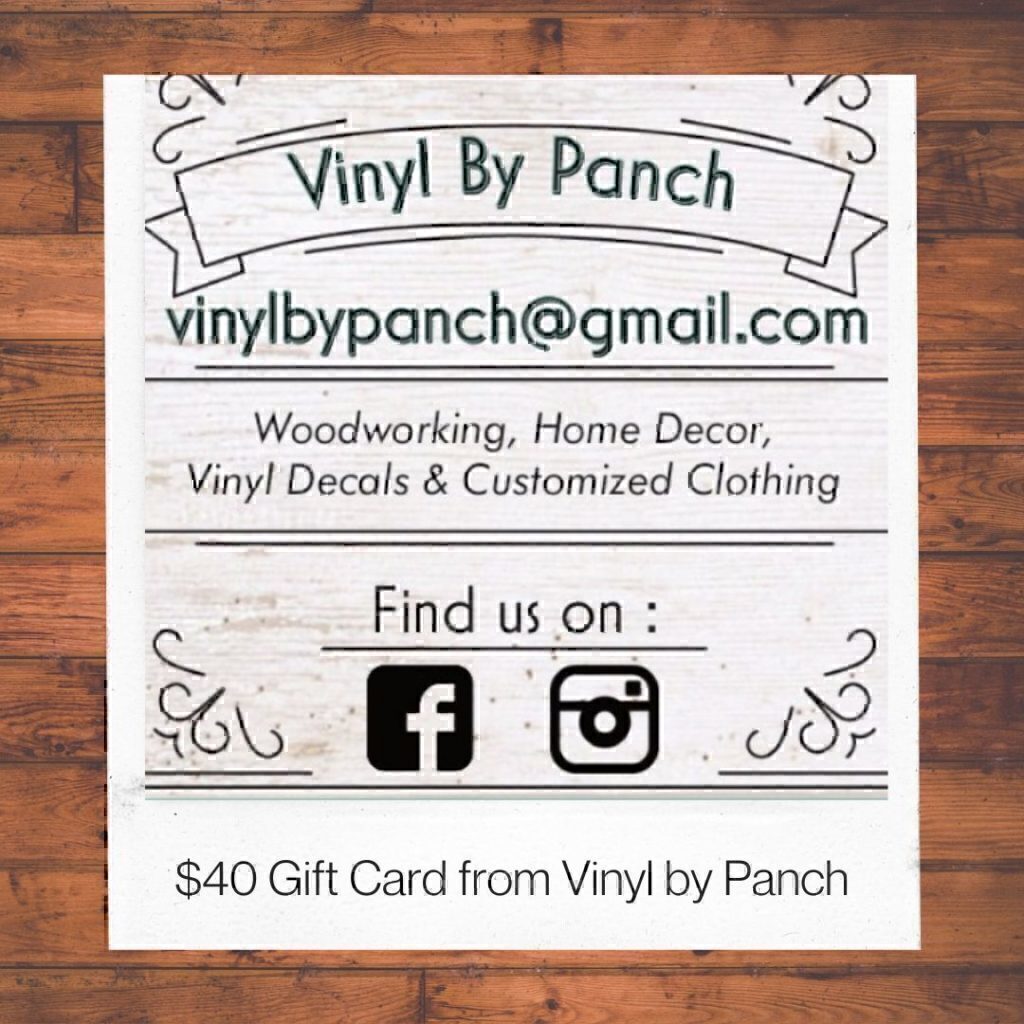 From Roy & Mallory Panchelli who own Vinyl By Panch – we are wood makers who love to create home decor, vinyl decals and customized clothing.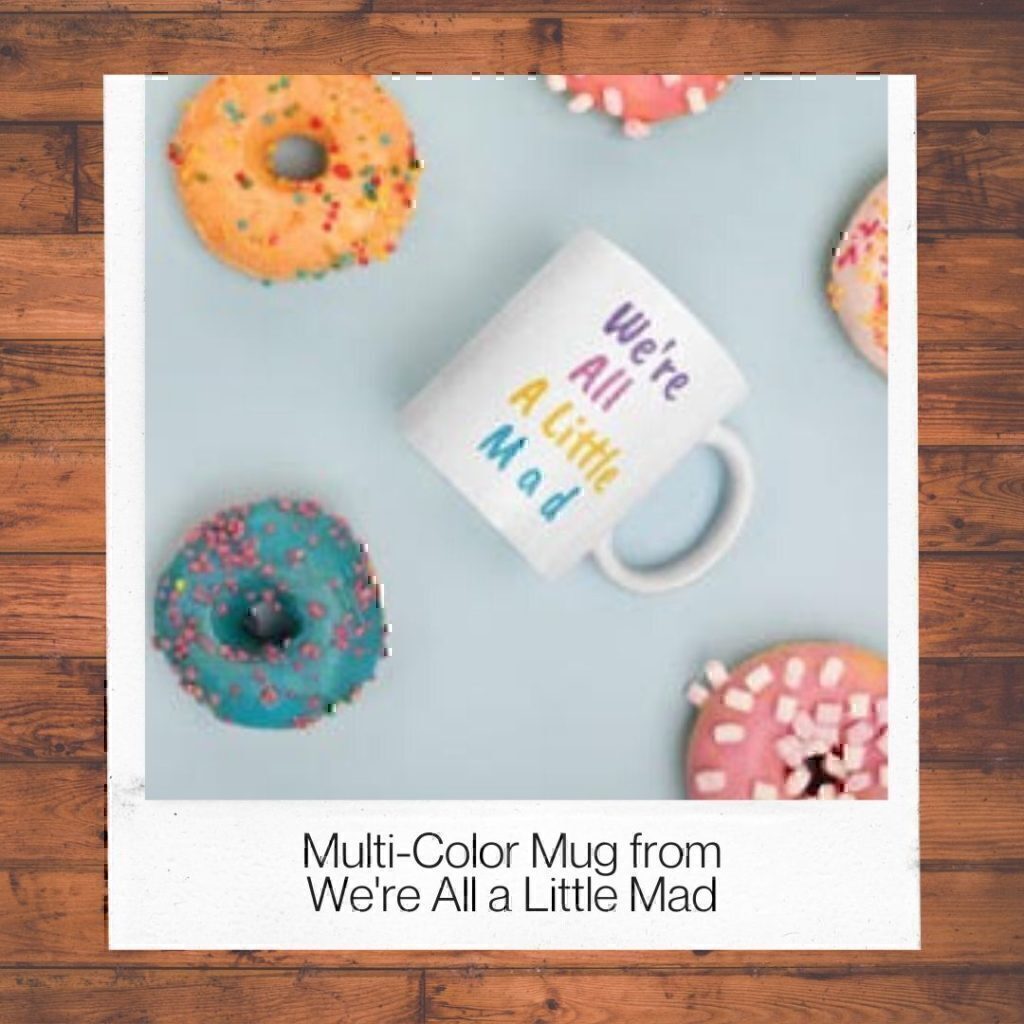 Whatever you decide to put inside your mug, drink in style with a daily reminder that, "We're All A Little Mad". Any item purchased, 10% of profits will be donated every month to NAMI: National Alliance on Mental Illness.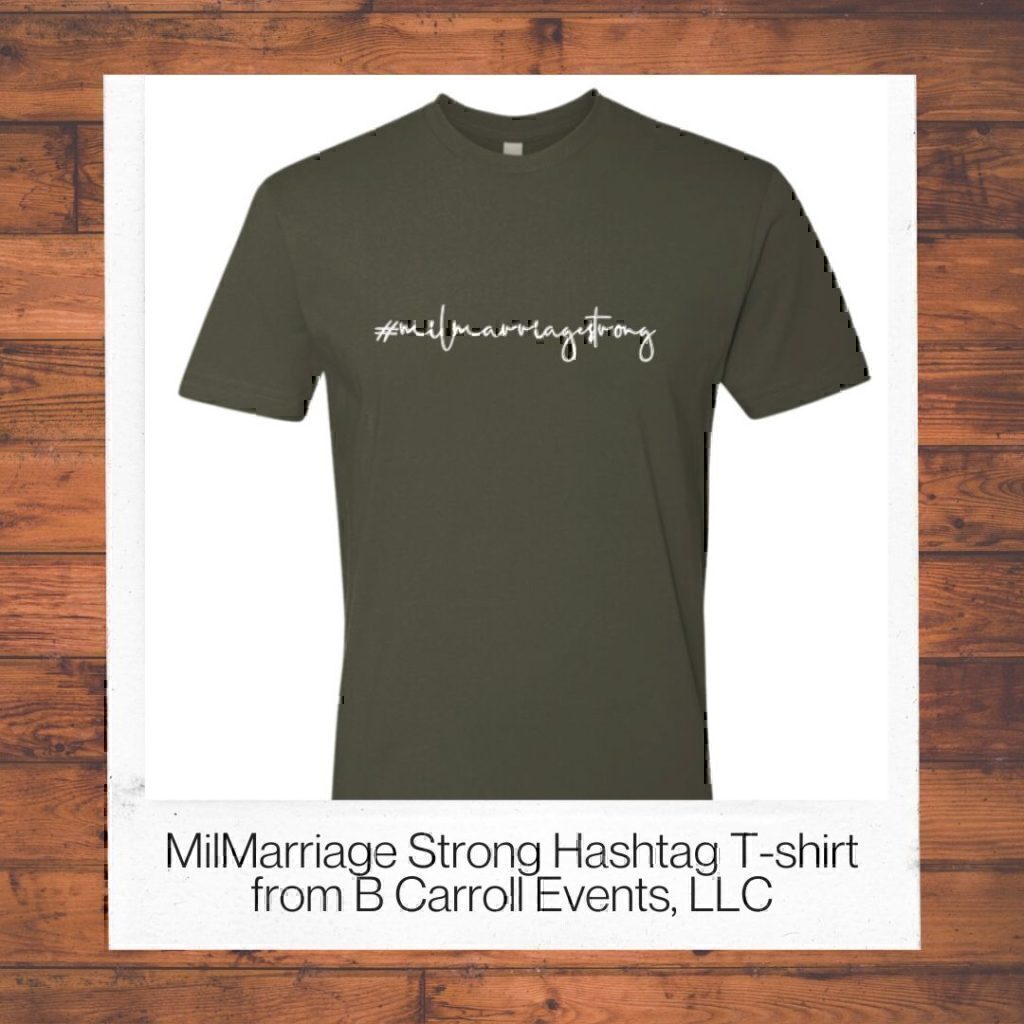 This 100% cotton shirt is the perfect expression for military moms/dads as they proudly represent their military marriage relationship. Sport it in military green. This T is from Collection I, MilMarriage Strong brought to you by B Carroll Events, LLC and the Hearts & Stripes Podcast.
An interactive virtual session and a month of on-field sessions from Tiny Troops Soccer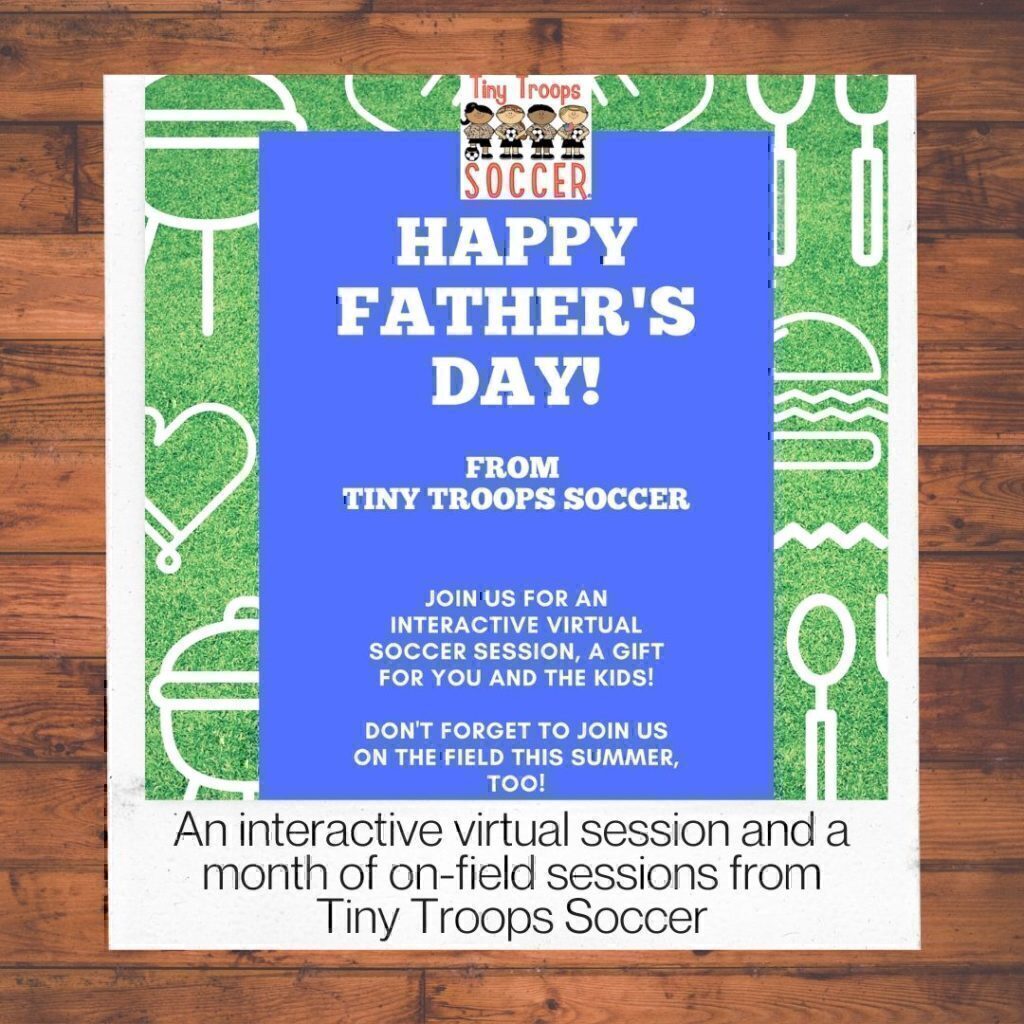 Join us for an interactive virtual soccer session, a gift for the kids and for the parents! Your child will enjoy a live session with a coach watching, teaching, and leading activities to build and reinforce gross motor and soccer skills! You can also join us when our on-field sessions resume. See ya on Soccer Island!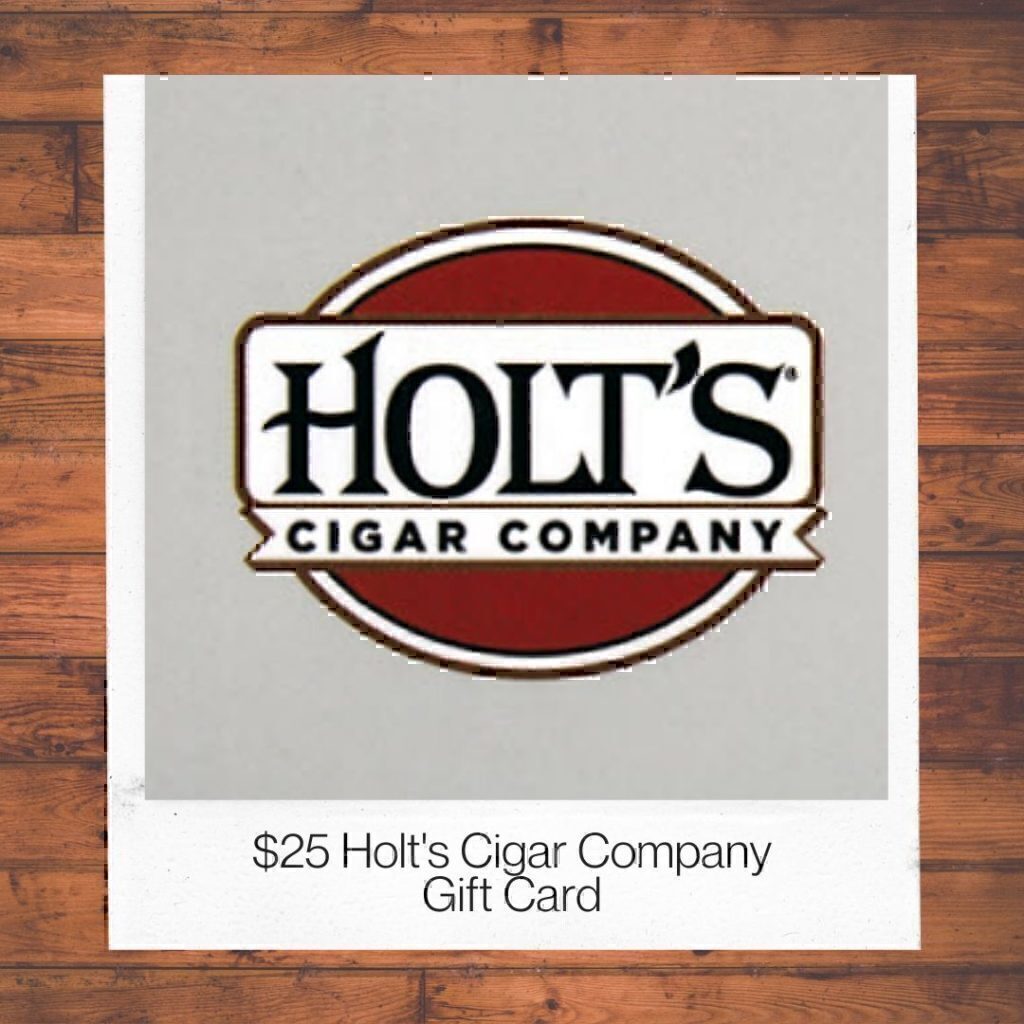 Our entire menu of over 550 premium, handcrafted brands, as well as machine made cigars, cigar samplers, cigar accessories and more is eligible for our 10% military discount.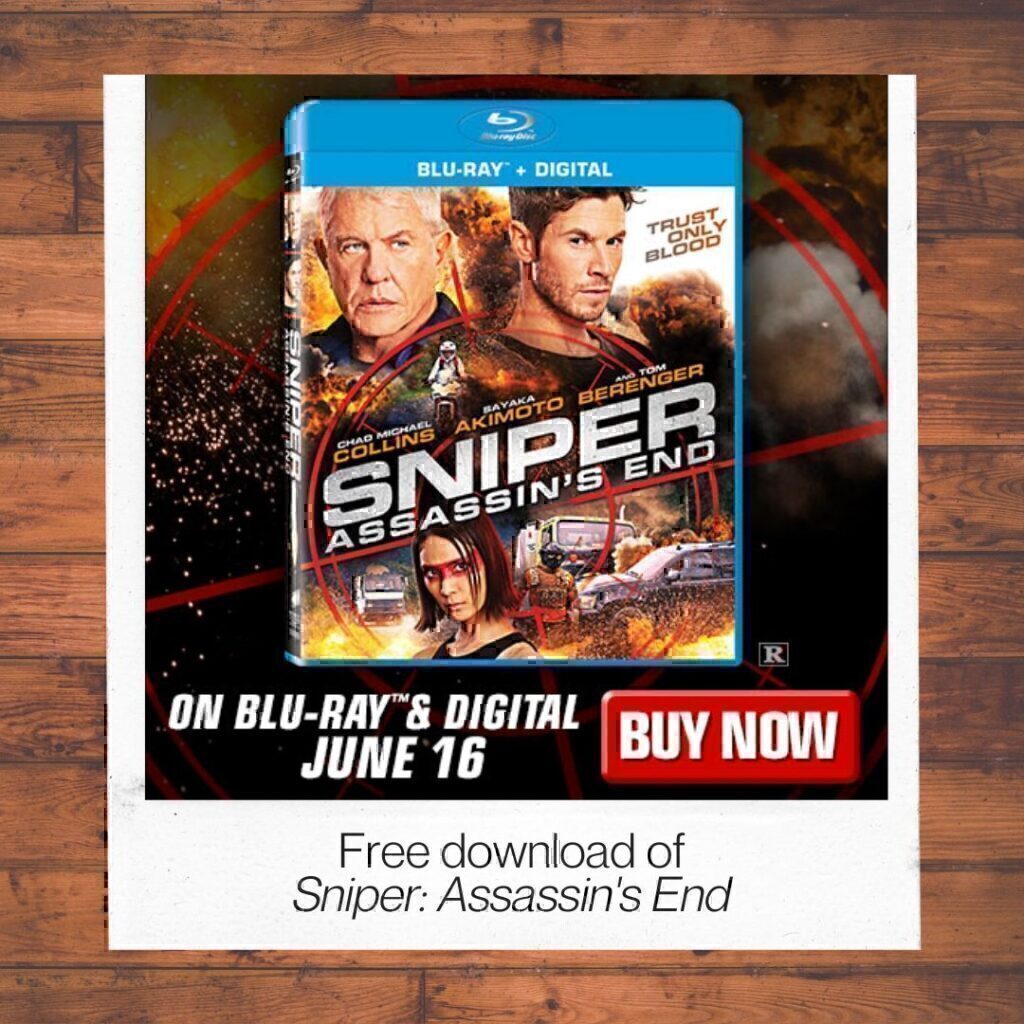 15 of you will receive a FREE download of the brand new movie Sniper: Assassin's End from SONY (watch the trailer below!)