Military Spouse brings you Day Eight of the Military Spouse Holly Jolly Holiday Giveaway. Today is sponsored by milspouse-owned business, Charliemadison Originals!
Website | Facebook | Instagram
We're a community of gals who love wearing meaningful everyday reminders of the things we cherish most! We believe that important moments shouldn't be overshadowed by hectic days. Family comes first—whether they're the ones who share our name or the ones we choose with our hearts. We believe epic memories are made with those we call family. We seek inspiration in the everyday and value connection to what matters most. We are inspired by the military heroes that make up three generations of our family. We believe that giving back to military organizations is a privilege. EVERYDAY REMINDERS THAT EVERY DAY MATTERS®
Holly Jolly Gifts for Grabs:
First Prize: Milspo Pride Bracelet – Resilient, brave, strong, devoted – qualities that live in the heart of a military spouse. They show strength with every relocation, deployment, and lost job; they're resilient – making a new home and forming new friendships at each duty station; and they are fiercely devoted to the family and military hero they love. Designed by Charliemadison Originals' founder, also a military spouse, this bracelet is a tribute to the Milspo way of life – despite the uncertainty and sacrifice that military life brings, Milspos face each new challenge with grace and bravery.
Grand Prize: Stack of 2 Bracelets (Courage and Home of the Brave) – Home of the Brave is a military tribute bracelet that unites all five branches of our Armed Forces, the military community, and their families that serve at home. The Courage Bracelet embodies the heart of our military heroes. Choose from the blue Courage Bracelet, which represents the troops that defend from the air and sea or the green Courage Bracelet, which represents the troops that serve as the fighting forces on the ground.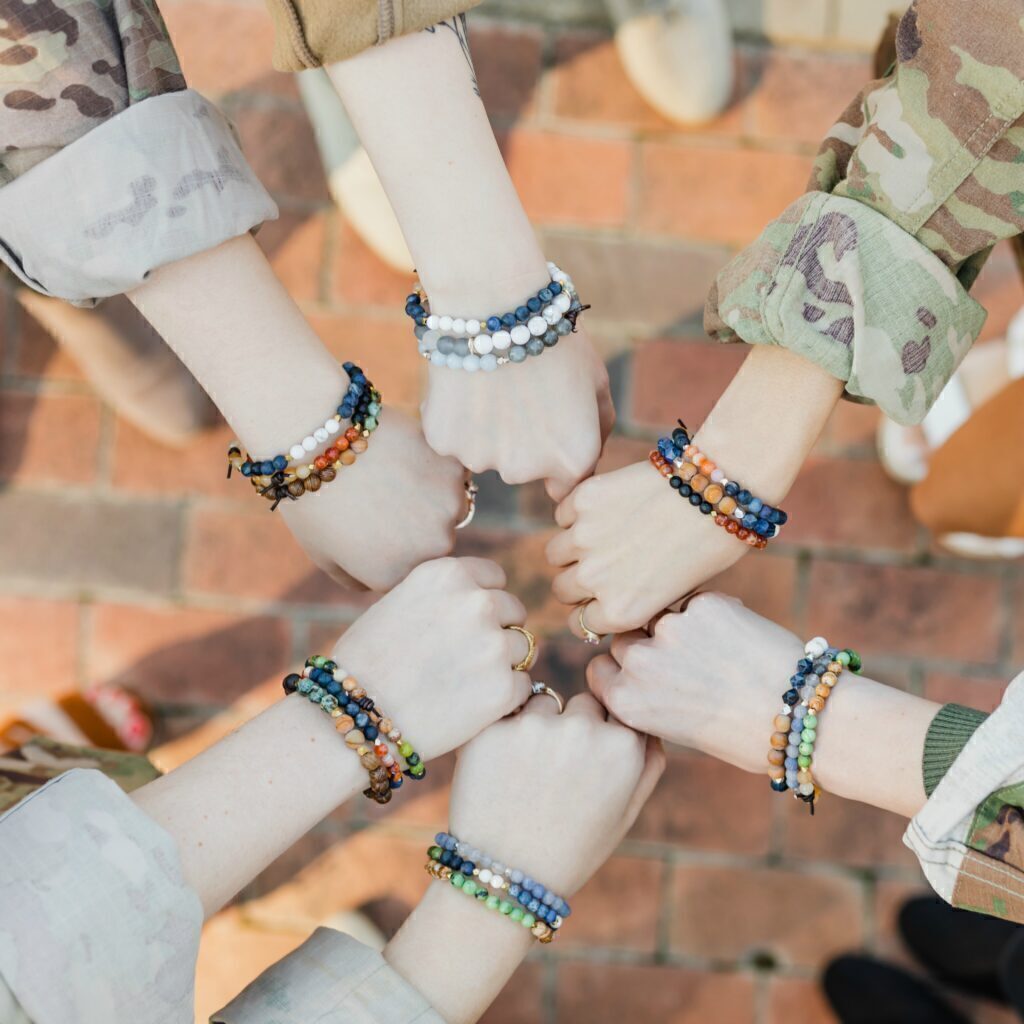 How to Enter:
It's SO easy to enter! Just like the Giveaway Day Eight post on Facebook or Instagram (bonus entry if you tag a friend on both!) We will choose a winner each day. Enter before 8 p.m. EST and we'll announce the winner after that!
To win the Grand Prize of ALL 15 gifts, just like all 15 giveaway posts and share your email here – the Grand Prize winner be announced on November 20th!