It may come at a surprise to many that a lot of young Air Force families live paycheck to paycheck and often times go without basic household items as a result, which affects their overall wellbeing—mind, body, soul.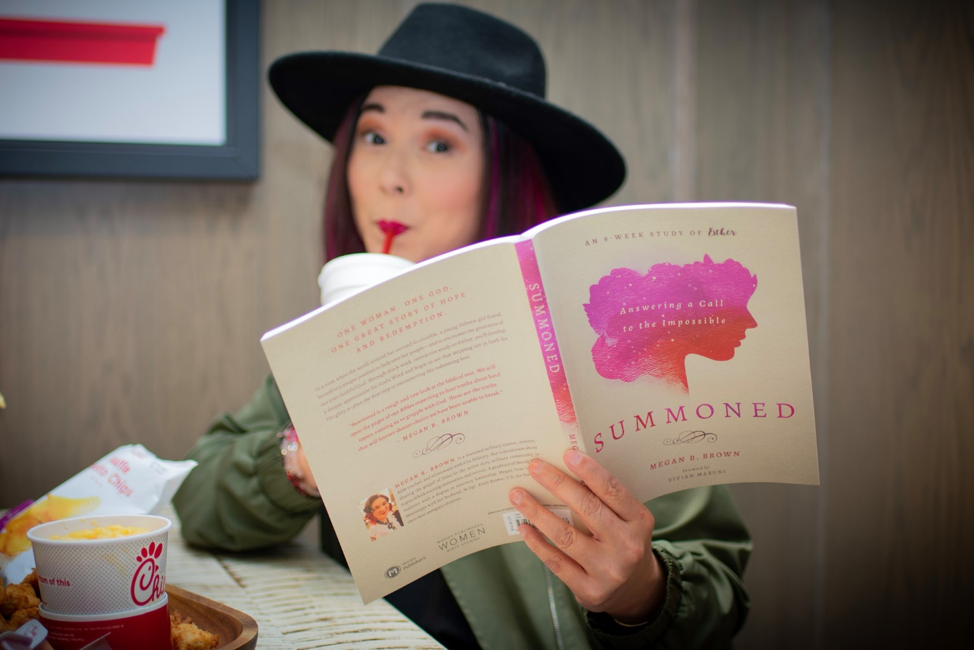 A young Airman Basic makes $21,999.60 annually, and at Kessler the housing supplement is $13,104 with dependents. Which still leaves a family living off one income far below the median household average in the area. Households in Biloxi, MS have a median annual income of $48,137, which is less than the median annual income of $65,712 across the entire United States.
Let's do the math, a family that serves in the US Air Force net pay is $35,103.60, which is $13,033.40 below the average regional income and $30,608.40 below the national median annual income. This deficit impacts all lower enlisted families, even more so those with more than one dependent.
The mission of the Airman's Attic is to assist the Air Force community, most especially Airmen in ranks E- 1 to E-5 and their dependents, by providing free clothes, household goods, furniture, toys and more. The Airman's Attic is managed and staffed by dedicated volunteers. They spend a few hours each week sorting items, stocking shelves and ensuring young customers are provided with friendly service.
The Kessler Airman's Attic caught my attention from half way across the nation, when a military spouse was on a mission to restock the shelves and give young Air Force families a joyful shopping experience.
Megan Brown has been a military spouse for the last 15 years and has been helping other spouses just as long. On October 15, 2021, Megan successfully began her restocking mission at the Kessler Airman's Attic and has continued to make a giant impact for the local young airman families in the area.
"Being a military missionary has blessed our family with some really amazing donors, event sponsors and ministry partners. We utilize these relationships to meet some tangible needs in our military community, like stocking the food pantry and giving donated items at the Airman's Attic," wrote Megan on her Facebook page.
In the first month of her giving frenzy, she raised over $3000 to restock the shelves with quality food and basic household items—most importantly 100 packs of diapers. Families were limited to bundles of three to five diapers at a time, which may last half a day, so Megan wanted to up the ante and get full packs of diapers that families could snag from the Airman's Attic.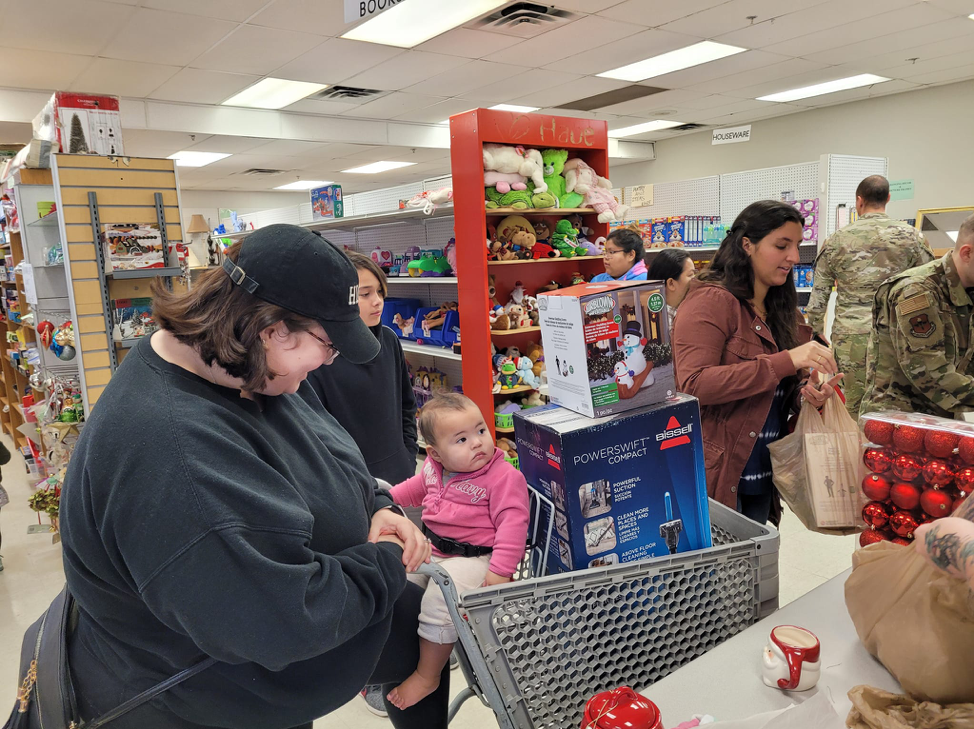 To witness the level of generosity and giving is a phenomenal sight to see. Megan leads other women in ministry, homeschools her four children and is an unstoppable source of joy for so many. Her vision to give young airman a place to feel welcomed and blessed is on the top of her list for why she does what she does.
One day in November, 118 families were served as a result of her efforts to collect and lead the others to donate, restock and raise funds.
As the holidays neared, she was able to collect 25 Christmas trees, 50 bundles of new ornaments, 50 front yard inflatables, a bunch of Christmas wreaths and decor, 10 vacuums, four carpet cleaners, nearly $10,000 of goods from her local Lowe's to stock the shelves.
But her giving didn't stop there, she and her family adopted 11 families for Christmas and went door to door to drop off everything needed to celebrate the holiday, trees, trimmings, holiday meal, and gifts for the whole family.
Every two weeks, I eagerly wait for the Airman Attic update on Megan's Facebook page. It is a gentle reminder how serving others well and answering the call of obedience can have an immediate and lasting impact on our nation's heroes and their families.
"When we teach and preach the gospel, we see Jesus met spiritual needs, but tangible needs as well," said Megan. "One in five military families are afflicted with food insecurities and struggle to put food on the table, let alone splurge on gifts and holiday meals. It is an honor to meet those needs and bless young Air Force families as a missionary in their own community."
Megan doesn't just meet the physical needs of these families at Kessler Air Force Base, she is able to stock the shelves with bibles from the American Bible Society and Cases of the book, Journey of a Military Wife by Brenda Pace.
"As we keep counting the blessings from God's people, we are so grateful for all our partners and ministry supporters have done to serve those who serve," writes Megan. "I'm forever grateful for your partnership in sharing the gospel, meeting real needs, and throwing kindness like confetti."
And the ripple affect of her kindness has captured the attention of many. She has inspired others to do more and most importantly sparked hope for many young families serving our nation.