Military Spouse brings you the sixth day in our 12 Days of Christmas Giveaway. Today is sponsored by milspouse-owned business, BEAUTÉNOTIONS.
Today we are giving away the 2019 beauty must-have IMMACULASH® 360 dual-wand mascara, and a LIP DIGNITÉ® lip cremé in Classic.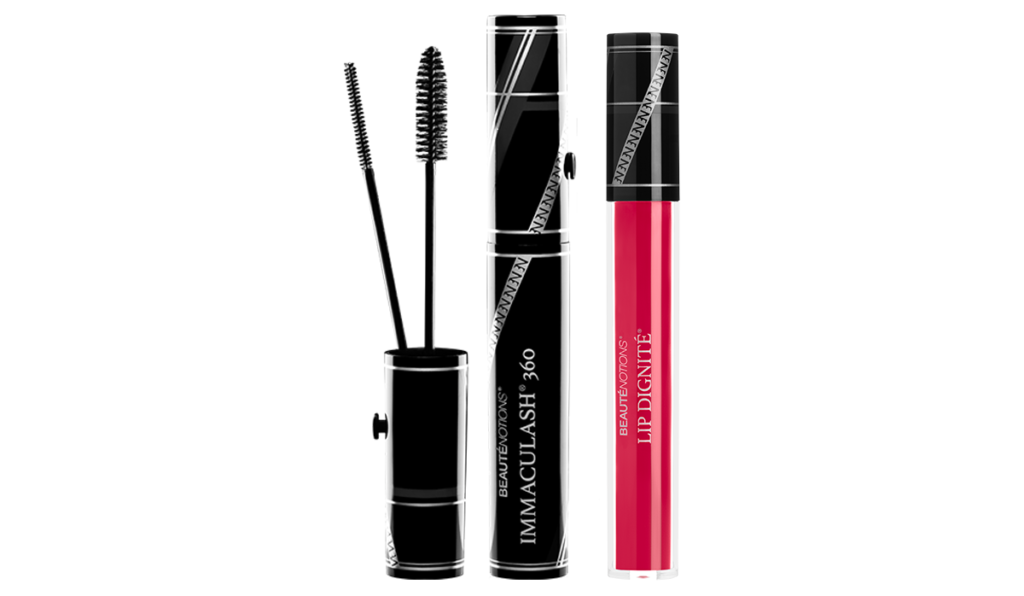 BEAUTÉNOTIONS® is a luxury cosmetics brand launched in 2018 by Air Force spouse, Melissa Arredondo. While stationed in Germany, she created the revolutionary IMMACULASH® 360 dual-wand mascara which has been featured on NBC's Today Show, GMA's Strahan & Sara, ELLE magazine and more. All products are Made in the USA, Cruelty-Free and Vegan. Learn more about the brand, explore products and discover your unique beauté at www.beautenotions.com.
It's SO easy to enter! Just like the Sixth Day of Christmas post and tag a friend on Facebook or Instagram (bonus entry if you tag a friend on both!) We will choose a winner each day. Enter before 5pm EST and we'll announce the winner each night!
On the 12th day of Christmas we will announce the Grand Prize Winner who will get ALL 11 GIFTS!! That's right. Not only can you win a prize each day, but the grand prize winner gets EVERYTHING! All you have to do is like all 12 posts on Facebook or Instagram! Cheers to the Holidays!!
For a reminder of the rules, see 12 Days of Christmas Giveaway.