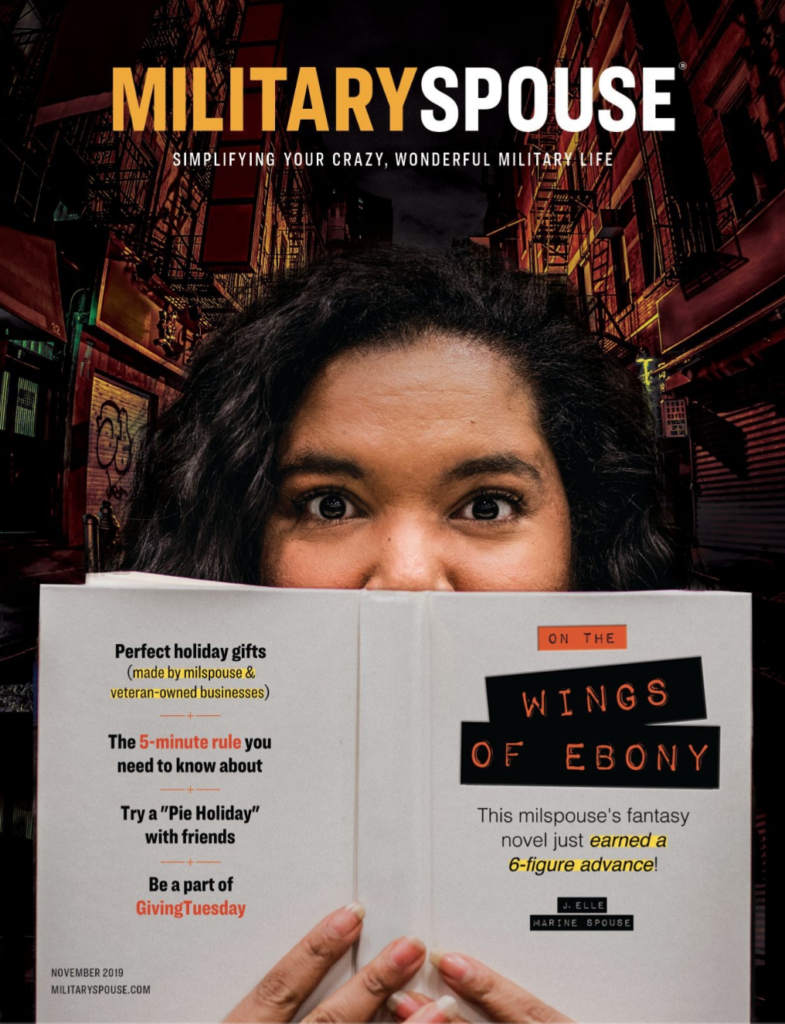 You don't want to miss this. The November issue of Military Spouse magazine is here.
Meet one military spouse who is making it big as a YA fantasy author (with a 6-figure-income!)
Learn the 5-minute rule that you need to know about when it comes to pushing past immense grief in your life.
And get tips from one male milspouse to another, self-proclaimed "manpendent!"
Need holiday shopping ideas? Buy from these milspouse and veteran-owned businesses. Plus, they are ALL part of our 12 Days of Christmas Giveaway launching on December 2! (tease: the grand prize is out-of-this-world…)
All this inside our November issue, and even more from our partners: Kensington Publishing Co., Native or Not, Association of Military Spouse Entrepreneurs, Giving Tuesday Military, TAPS, AUSA, MOAA, NMFA, Senator Tim Kaine, Simon and Schuster, The Rosie Network, Gibney College Solutions LLC, and USAA!
All that and more inside the November issue of Military Spouse.