The Speak Up Conference is a Christian equipping conference, held in Grand Rapids, MI, for writers and speakers in July. The upcoming 2020 Speak Up Conference event will be held on July 9th-11th. This three-day gathering is spent equipping emerging Christian speakers and writers to create global impact through spreading the gospel. The conference aims to teach and build the body of Christ by providing a network of professional faculty members to pour into a new generation of biblical communicators, hosting relevant break-out sessions, and conducting one-on-one 15-minute appointments with industry experts- like Speaker mentors and acquisition editors. The networking is second to none for those seeking to step into a speaking, teaching, or writing ministry.

Why a military initiative?
Military members, and their families, move frequently, are master community builders, and exemplify what it means to serve. There is another group of people, outside of the military community, that would find themselves as kindred; missionaries.
Missionaries are ambassadors for Christ, constantly on the move to carry God's story of redemption through Jesus to those in need. They build biblical community, meet needs, and serve well. They also have to raise funds as individuals to accomplish these expensive, and sometimes very long distance, mission trips.
However, it is not so with us. Good Ol' Uncle Sam sends us all over God's green earth on the government dollar. Military bases can be found all over the Unites States and abroad. We, like the early disciples, are constantly being sent out for the glory of God. We have to get connected to new areas and adapt to new cultures. We immerse ourselves in local churches, neighborhoods, and cities. We have a very specific skill set that could propel the gospel forward into our military community and into the places we live. This mission, if we choose to accept it, will have immeasurable impact on The Kingdom of Heaven.
What if the Christian community in active duty military service could undergo a paradigm shift, a shift that would alter the outlook on the challenges we face as active duty military families and turn them into an opportunity for the cause of Christ?
Carol Kent's Speak Up Conference is on a mission to do just that, to be a catalyst for an explosion of the gospel worldwide.
What is the Speak Up Conference doing for the active duty military community?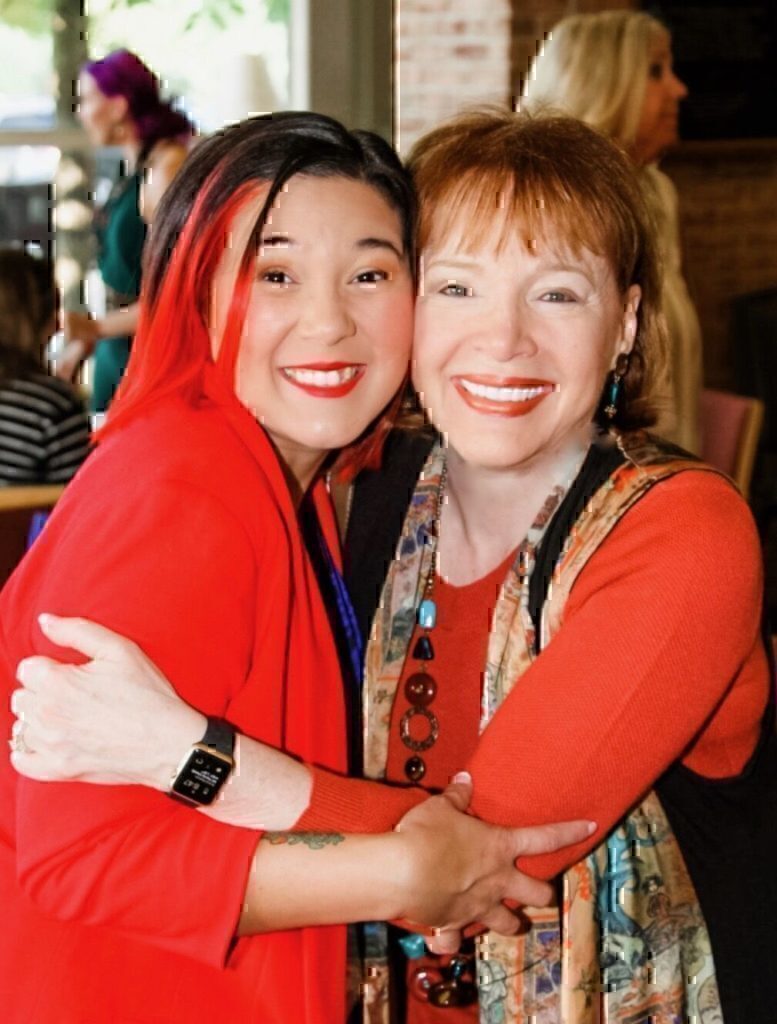 In order to see The Great Commission fulfilled in our day, Carol Kent's Speak Up Conference is rolling out a nationwide scholarship initiative. The Speak Up Global Missions Military Scholarship will reduce the $550 conference registration fee to only $100 for 50 military affiliated scholarship applicants. This initiative targets active duty military members, military spouses of active duty, and the active reserve community.
How did this scholarship program begin?
Three years ago, I was gifted with a Speak Up Conference scholarship by a Christian author named Kim Erickson. I had begun serving as a military missionary and women's ministry coordinator at our local military installation and Kim and I had just finished speaking at women's event together. Kim's book, "His Last Words," had just released through Moody Publishers Women and she said "Megan, you need to go to Speak Up."
I googled the conference and saw that the ticket price was almost $600. As a stay-at-home mom of four, married to a Technical Sergeant, the cost of such an opportunity was out of reach for me. She slid the money that I had just issued to her for her speaker's fee back to me and said, "I believe in you. Make it happen."
At the conference, I was transformed from a Bible nerd with small blog to a called and confident freelance writer and Bible teacher. I gained the knowledge and wisdom to begin a legitimate speaking and teaching ministry, along with the skills to write a book. I also had some immensely valuable 15 minute one on one appointments with an editor from Zondervan, a few literary agents, and some amazing self-publishing companies. I was more than equipped. I was restored. The conference was filled with worship, prayer, and encouragement.
Since that first year, I have made countless connections and built some of the most beautiful relationships with my brothers and sisters in Christ. I have pitched book ideas and honed my craft. But more than anything, I wanted other military spouses to be welcomed in as I was. Our community desperately needs gospel communicators and my heart's desire was to see more people equipped to share Jesus.
After meeting Speak Up Conference's coordinator, a loving donation was made to bring six more military spouses to the 2019 event. Through God's provision and fundraising efforts, almost 20 military spouses were able to attend this year's 2019 event. Because of such an outpouring of support for this cause, Speak Up has caught the vision for military missions and 50 spots have been reserved for next year's gathering.
Meet Carol Kent, the woman behind the movement.
Carol Kent is a bestselling author and international speaker. With vulnerable openness, irrepressible hope, restored joy, and a sense of humor, she directs you to choices based on God's truth. Carol says, "I see God propelling the gospel globally through military members and their spouses by declaring the gospel in unique places. I see military spouses teaching one another biblical truths and encouraging one another to get involved with the cause of Christ. This could be a spark that ignites an all-consuming fire"
She is the president of Speak Up Speaker Services, a Christian speakers' bureau, and the founder and executive director of the Speak Up Conference, a ministry committed to helping Christians develop their speaking, writing, and leadership skills. She and her husband, Gene, have founded the nonprofit organization, Speak Up for Hope, which benefits inmates and their families. Carol holds a master's degree in communication arts and a bachelor's degree in speech education. She has taught speech and drama, and directed women's ministries at a large Mid-western church.
Carol has trained Christian speakers for over twenty-five years and she has been a featured speaker at Women of Faith, Extraordinary Women, and Women of Joy arena events. She is the author of over twenty books, including Becoming a Woman of Influence, When I Lay My Isaac Down, Between a Rock and a Grace Place, and her newest release, He Holds My Hand.
How can you get involved?
Apply for the scholarship! The scholarship is open to all active duty military members, military spouses, and active reservists. The Speak Up Global Missions Scholarship will reduce the conference registration fee from $550 to $100. Applications are being accepted from now until November 15th, 2019. Scholarship recipients will be notified of their award on January 6th. Apply here!
Make a donation or gift a scholarship. All of the funding raised will go directly towards supporting a new generation of gospel communicators in the military community. Any gift amount is welcomed here and will be used to further build The Kingdom of Heaven by equipping military community members to carry the gospel, helping them develop the craft of Christian communication through writing and speaking, creating opportunities for growth and networking, and enabling them to replicate themselves for the glory of God. Donate here.
Pray. Partner with us in praying for the spread of this revival and movement. We are seeing a global trend of military members and their families creating spaces to teach and preach Jesus within their local places. Pray that God would continue to sustain this movement. We are also looking to add members to our official Speak Up Prayer Team. Find more information here.
Megan Brown is a seasoned military spouse and military missionary. She is the Military Liaison for the Speak Up Conference Global Missions Military Scholarship and the 2019-Armed Forces Insurance Robins AFB Military Spouse of the Year. She is passionate about military mission work, teaching and preaching about Jesus in and out of the local church. She lives in middle Georgia with her husband, Keith, and their energetic kiddos. She is a Bible teacher, speaker, and freelance writer. To learn more or connect with Megan, visit www.meganbbrown.com.