Planning for retirement and keeping the family financially secure are responsibilities that military spouses often hold. This month, there are changes coming to a tool called the Thrift Savings Plan, giving military families a powerful new tool to invest for retirement.
For years, the Thrift Savings Plan (also known as TSP) has offered military members and federal employees an attractive set of low-cost investment options for building up retirement funds during their working years. Now the TSP Modernization Act is providing a new set of withdrawal options for generating flexible income in retirement.
Effective Sept. 15, TSP participants will be able to:
Make multiple withdrawals,

Select a mix of withdrawals,

Remain in TSP after age 70 ½ , and

Schedule flexible payments.
For those in the military, this is the second significant enhancement to the TSP in the last two years. With the implementation of the Blended Retirement System on Jan. 1, 2018, service members began receiving an automatic contribution to their TSP account equal to 1 percent of their base pay and matching contributions on the first 5 percent of their own pay invested in the TSP. (They earn a dollar-for-dollar match for the first 3 percent and 50 cents on the dollar up to the next 2 percent.)
At First Command, we enthusiastically promote the value of the TSP to our clients as part of our lifetime approach to financial planning. We believe the TSP should be the go-to option for service members investing for their future retirement and our Financial Advisors coach their clients accordingly.
How can you make the most of the TSP? Drawing on our decades of providing financial coaching, here are our top tips on getting the biggest benefit for your family.
Start saving early by paying yourself first. Once you decide how much you should save each month, take that money out of each paycheck, before paying bills or making purchases. The easiest way to do this is with an automatic deduction going into your savings account.
Capture the match. If you are in the Blended Retirement System, you'll receive an automatic contribution to your TSP account equal to 1 percent of your base pay. But you should take maximum advantage of the program by earning matching contributions on the first 5 percent of your own pay invested in the TSP. Otherwise, you're leaving free money on the table.
Save windfalls. Set aside a portion of every small windfall that comes your way. Small savings today can pay off big in the years to come.
Invest for the long term. Be sure to concentrate on investments best suited for building personal wealth. For most people, that typically means a broad participation in the stock market. Fear of potential stock market losses prompts many TSP participants to put their dollars in the G Fund, which is invested in short-term U.S. Treasury securities. It offers protection from loss of principal but delivers returns that may be below the rate of inflation. While the G Fund may look like a haven from losses in the near term, it may not deliver enough growth for service member families to meet all of their retirement wants and needs. Don't invest too conservatively for a retirement that is likely decades away.
Hire a coach. Even if you engage in all the right behaviors, we believe the TSP alone is not enough to achieve a secure retirement for most people. People need to be coached to pursue a long-term retirement plan. A knowledgeable Financial Advisor can coach you in the financial behaviors that will help you build assets throughout your working years, then transition from asset accumulation to asset distribution at retirement.
The Thrift Savings Plan just keeps getting better. And that is a fantastic tool for you to help your family reach their financial goals. When you have a strategy, you can pursue the lifestyle you envision in retirement.
©2019 First Command Financial Services, Inc. parent of First Command Financial Planning, Inc. (Member SIPC, FINRA), First Command Advisory Services, Inc., and First Command Insurance Services, Inc. Securities and brokerage services are offered by First Command Financial Planning, Inc., a broker-dealer. Financial planning and investment advisory services are offered by First Command Advisory Services, Inc., an investment adviser. Insurance products and services are offered by First Command Insurance Services, Inc. in all states except Montana, where as required by law, insurance products and services are offered by First Command Financial Services, Inc. (a separate Montana domestic corporation). A financial plan, by itself, cannot assure that retirement or other financial goals will be met.
First Command Financial Services, Inc. and its related entities are not affiliated with, authorized to sell or represent on behalf of or otherwise endorsed by any federal employee benefits programs referenced, by the U.S. government, or the U.S. armed forces.
TSP accounts have very low administrative and investment expenses. Expenses can have a significant impact on your investment returns over time.
Prior to requesting a rollover from your Thrift Savings Plan (TSP) account to an Individual Retirement Account (IRA), you should consider whether the rollover is suitable for you. There may be important differences in features, costs, services, withdrawal options and other important aspects between your TSP account and IRA.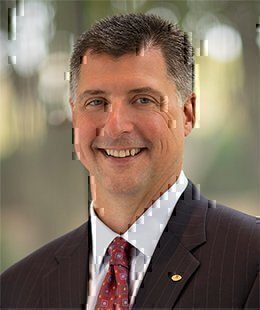 Submitted by Mark Steffe, president and chief operating officer of First Command Financial Services, which coaches our Nation's military families in their pursuit of financial security. Since 1958, First Command Financial Advisors have been shaping positive financial behaviors through face-to-face coaching with hundreds of thousands of client families.