Military Spouse brings you the FINAL DAY of the Military Appreciation Month Giveaway. Today is sponsored by TWO milspouse-owned businesses, Nomades and Charliemadison Originals, and TWO veteran-owned businesses, Mutt's Sauce and Naturally London!
We'll also be drawing our GRAND PRIZE winner today – one lucky military spouse will win one item from every business in the Military Appreciation Month Giveaway – Southern, Sweet & Sassy Coffee, Fire Department Coffee, MadyonMainStreet, MilSO Box, Daisy Faye Designs, STZY Socks, Mutt's Sauce, Naturally London, Nomades, and Charliemadison!!
That's right. One winner – over $500 worth of milspouse and veteran-owned goodies 👏👏👏
It's SO easy to enter! Just like the Giveaway post each day and tag a friend on Facebook or Instagram (bonus entry if you tag a friend on both!) Share your email here. We will draw a winner tonight. Enter before 5 p.m. EDT and we'll announce the winner after that!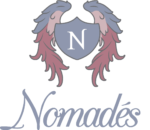 Nomadés is a military spouse owned jewelry company. Since 2009, we have been designing and creating sterling silver charms. We have the trademark with 5 service branches and have done emblems, logos, duty station and MOS charms that tell your unique military story. Whether you are a servicemember, spouse, mother, daughter or just love our military, we have a charm for you.
GIFT: Bracelet, which will include, sterling silver bracelet, charm of customer's choice and 2 smart spacers.

Founded by a military spouse and named after her daughters,  Charliemadison Originals helps military families tell their unique stories through everyday jewelry that keeps you connected to your family and friends near and far and reassures you that you're not alone during the uncertainty of military life. Our motto – everyday reminders that every day matters® – is your guiding light to remind you that your sacrifices as a military family matter. And our mission is one of giving back – we are proud to honor the three generations of our family who served by donating 5% of your purchase to organizations that support military service members and their families.
GIFT: The Got Your Six Bracelet – Through the ups and downs of military life, there is nobody who understands your struggles more than a fellow military family. With every challenge you face, you adapt and learn valuable lessons to pass along to new military families who are just starting their journey. The hexagon-shaped stone in the Got Your Six Bracelet represents families from all six military branches and is a symbol of the community that is united in service and filled with others that will support you when you need it most. Wear this bracelet as an everyday reminder that when you embrace the adventure of military family life, there is always someone to help without question and understand without explanation. They've always got your six!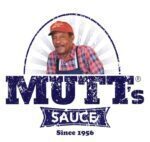 Mutt's Sauce is a delicious line of all purpose, tomato-based signature sauces.
GIFT: Our signature combo pack includes our most popular flavors of Mutt's Sauce

Naturally London is a lifestyle brand changing the way women care for their hands & feet. We create products for soothing hand, feet, and body rituals. 
GIFT: Relaxation trio: This trio of soaks is perfect for creating the ultimate calm to nourish your mind, body and spirit, beginning with your roots. Melt away the stresses of your day while softening and treating your feet. Dead Sea Salt, Moringa Oil, Arnica Oil, Copaiba Oil are a few of our key ingredients. Our soaks start the exfoliation process by gently removing dead skin cells and impurities from your feet, as well as reduce swelling, aches and pains.