By Brianna Cooley
Dear, friends, My name is Brianna Cooley and I would describe myself as a driven and determined person.
For the entirety of my high school career, I have dedicated myself to achieving my highest potential. My parents have always encouraged me to do the best I can and to be proud of myself.
You may have heard my story. I went into my graduation week thinking I would be recognized as Valedictorian for my academic achievements. But I wouldn't be awarded because of an old school board policy, a policy which was not communicated to me, determined I was ineligible.
It's unfortunate that a miscommunication on the part of a school administrator resulted in such a heartbreaking end to my senior year.
Back in my sophomore year, I had a meeting with the school district about my graduation plan. My dad, who is active-duty Air Force reserve, had the potential for orders and we were planning on moving. The idea of early graduation was discussed, and so were some of the limitations. I was told I could not be on the homecoming court, nor could I have won the Student of the Year award. Nothing about being Valedictorian or Salutatorian was mentioned.
All year, I had been pushing myself so hard toward this goal – toward the award of Valedictorian. I wanted to celebrate all of my accomplishments because, honestly, some of my college courses were bringing me down. (Macroeconomics and Trigonometry is enough to make any one have a bad day, right?) Being dual enrolled and tackling the life of a military kid is super hard.
Approaching the week of graduation, I was feeling pretty good. I knew that all of my hard work would pay off. My GPA, which stood at 4.43, was the highest in my class and I couldn't wait to celebrate with my friends and family.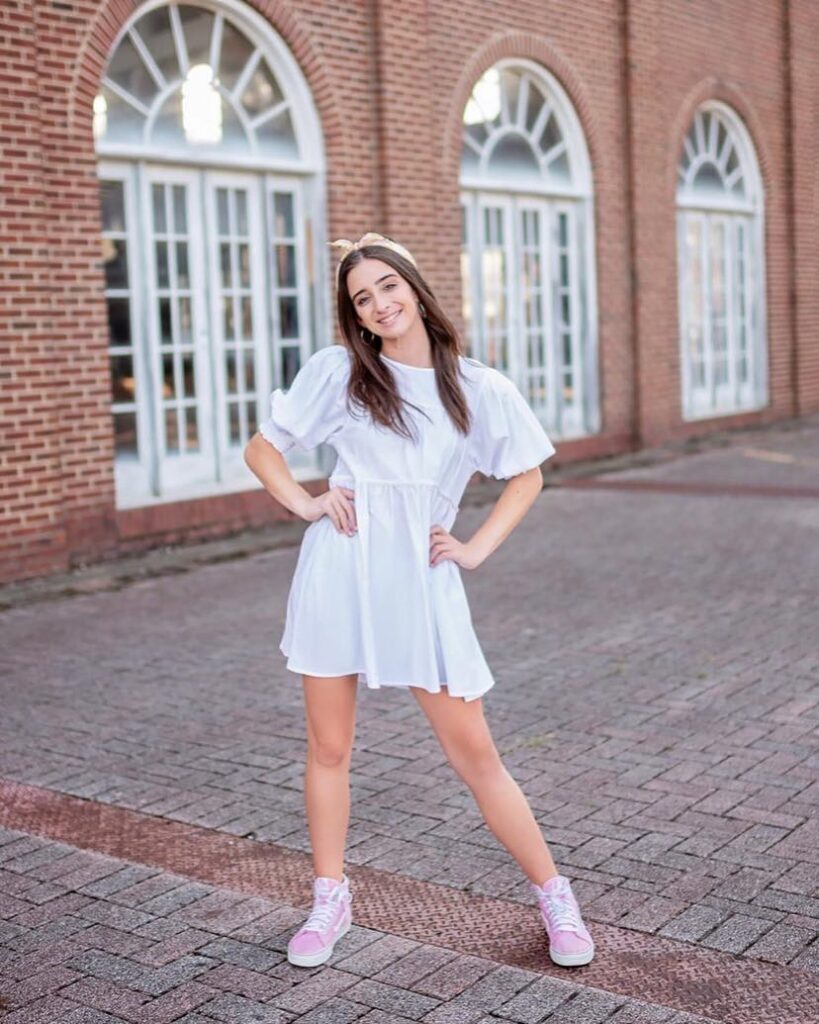 Close to graduation, I was starting to get nervous because no one had communicated my responsibility around my speech, or how the award would be announced. So, I texted my cheer coach, who also served as my senior guidance counselor, for an answer.
When she immediately called me, I could feel my stomach drop. She sort of had a peppy tone and asked, "You know you can't be Valedictorian, right?"
I was completely confused. She mentioned the meeting from my sophomore year and told me I had already been instructed that I would ineligible because we were moving prior to graduation.
I really tried to hold it together, but the weight of the disappointment was too much. I could feel the tears welling up in my eyes and my heart just sank.
In true military kid fashion, I couldn't even go home after hearing this gut-wrenching news. The house we are renting is being sold, so all of our household goods were loaded up and my house was being shown. So, instead of heading home, I sat in the car in a Target parking lot…crying my eyes out.
Here's what I've learned. It's not about the award. I mean, it is, but it isn't. I am disappointed that I could not celebrate in the way I wanted. But, even more so, I want kids in my position to avoid this pain. Instead of focusing on the negative, I have an amazing opportunity to encourage my peers and, maybe, give some much-needed insight into this issue for military children who are getting close to graduation.
I'll share three things you need to know.
First, advocate for yourselves. Call the school and ask to be transferred to the Senior Guidance Counselor. Find out all the information you need to know about graduation requirements, rules and regulations around awards, and the availability of joining in clubs or extra-curricular activities.
Next, ask the right questions. Ask if having the highest GPA equates to the award of Valedictorian. Seriously, ask the "dumb" questions. There are no stupid questions when it comes to moving schools or states. Ask. Ask. Ask.
Lastly, act accordingly. Plan for what you want and do the work. Do you want to be awarded or simply to celebrate your amazing accomplishments? Plan the work and do it for yourself.
I am so excited to have been awarded merit money to help with my college tuition. This next season of my academic journey should prove to be much less stressful than the last few weeks. I can't wait to move through my higher education and grow toward my ultimate goal of serving in Health Care Advocacy.
To the school board: I hope in going forward, you will take more care and consideration for those of us, actively transitioning military kids, who have sacrificed much and are faced with tough choices. Your compassion and encouragement mean the world. The absence of these things is beyond damaging.
To my fellow military kids: You are stronger than you know and you most certainly are not alone. You have an entire community of young men and women who are experiencing what you are going through. Together, we can influence the world and make it a better place.
All My Love,
Brianna Cooley