During your partner's deployment, one of the hardest parts to cope with is the lack of physical touch. Every day for months you miss those goodbye kisses in the morning and those welcome back home hugs in the evening. Even with the absence of those sweet kisses and hugs, there are other ways that you can keep that spark alive during deployment.
Gift a Handwritten Letter
There is something so special and classic about a handwritten letter. With the digital age having taken over almost all forms of communication, letters written in pen ink in a person's unique penmanship will never go out of style.
In the days leading up to your partner's departure for overseas, compose a letter for them to read during their travels to their deployment site. It's a small gesture, but one that will be therapeutic for you both. In the letter, be sure to uplift your spouse with words of encouragement and love. Remind them of how brave they are and how much they mean to you. They'll read this letter more than just once, guaranteed. Your words are something they'll hang onto throughout their tour, so make them count and write from the heart.
Create a Jar of Daily Love Notes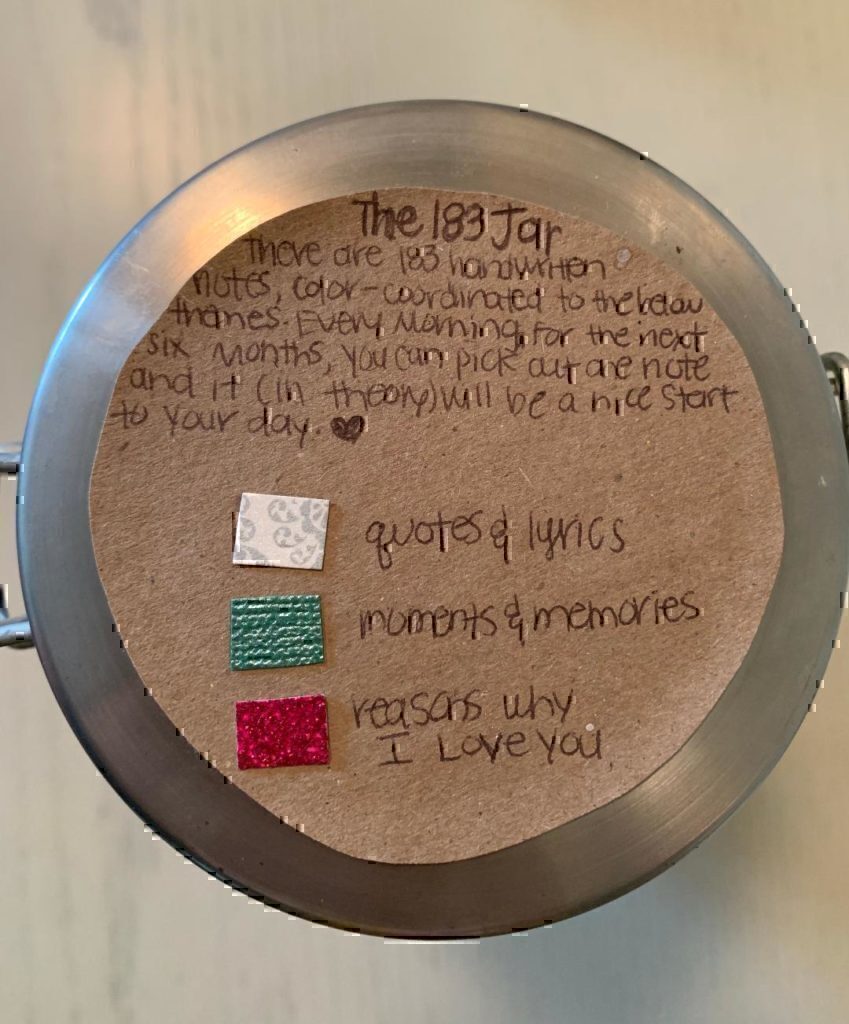 Alright, it's time to tap into your creative side with this fun and meaningful project. First, you will need to get a jar with a lid that seals shut, so none of the contents can fall out. What goes inside the jar is the best part! You will have three different topics to write on that will make up the contents of the jar. For each topic, you will write the same number of thoughts on separate, small pieces of paper.
The first theme is reasons why I love you. For this topic, simply write out things you love about your partner on small pieces of paper and fold them up to put into the jar. Easy, right? When making these special slips of paper, write them out on color-coded sheets. For example, the first theme can be on pink paper, the second on green and the third on silver. This helps your partner choose a different theme each day, so they're not reading the same topic day after day.
The second theme is moments and memories. It's time to take a walk down memory lane. This theme is great because it allows you to remember the times in your lives that were worth instilling in your mind forever. Some of the memories you come up with may be ones your partner has forgotten about, thus making them that much more special to read and reminisce on.
The final theme is quotes and lyrics. This theme is one that you will have to do research on, but it's a beautiful topic nonetheless. Who doesn't enjoy a good love quote? There are so many out there and so many that hit home with couples experiencing deployment. Don't be afraid to come up with your own love quotes and express your creative writing side.
Depending on how long your soldier is to be deployed for, adjust the number of individual slips of paper you will fold and put inside the jar. If they are estimated to be gone for six months, then break down the number of slips in each category by thirds to create an even amount. It doesn't hurt to make a few extra in case your partner wants to read more than one a day.
Send Personalized Care Packages
With care packages, there are a number of ways you can sculpt them into something that will bring a huge smile to your partner's face. Start by picking up a flat rate shipping box from the Post Office for free—you get a discount on shipping these boxes when sending them to an APO/FPO/DPO address. Once you have your box, you can determine, based on size, how many goodies you can put in it. If you plan on decorating the box in a fun theme, say you're sending it during your partner's birthday month or around the Fourth of July, be sure to decorate first before placing any items inside.
When it comes to what you should put inside, let your partner's favorite snacks, candies and hobbies be your inspiration! Ask your partner ahead of time if there is anything they may need. You'd be surprised by how much a bottle of dry shampoo can mean to someone living in the desert. Throw in a funny or sentimental card while you're at it and you've got yourself the perfect care package for your honey.
Send an "I love you" Message Every Day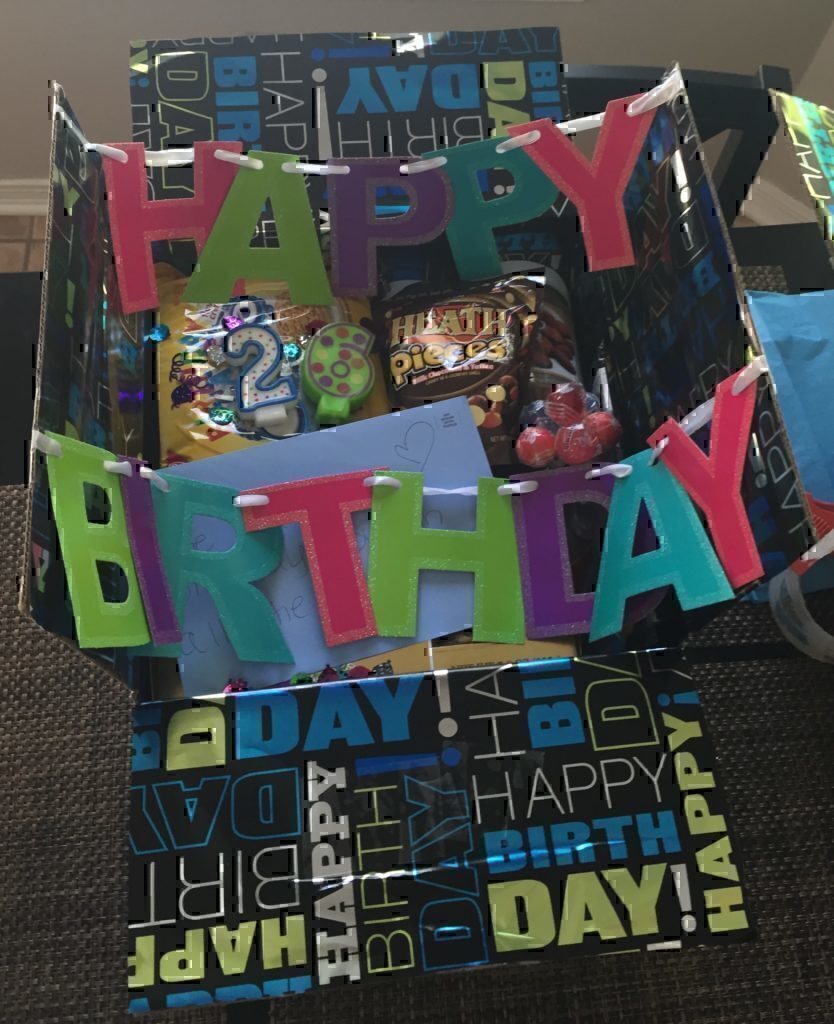 When your partner is deployed, life's schedule gets more hectic for the both of you. Your partner is working seven days a week instead of five and pulling long hours on foreign soil. You are back home alone and now responsible for everything on the home front—mowing the lawn, taking the kids to the doctor for check-ups, grocery shopping, etc. Neither are easy ways of life, which is why sending the message of "I love you" to each other every day is imperative. You won't be able to verbally say it every day, but sending the message digitally works as well. Those three words are the most powerful in a relationship, so say them often and with emphasis.
Deployments don't have to be a time when a couple's bond weakens. With these four acts you could very well strengthen your relationship, but just know that your partner may relish them so much so that they will want you to do these things for every deployment!