As a certified fitness trainer and nutritionist always looking to create nutritious, delicious, and easy meals, there are a few kitchen must-haves that I lean on. Time and time again, it's been proven that cooking at home typically results in healthier foods, overall more adaptive wellness habits, and more money saved. Having the right equipment helps you stay on track and give your family the best! Plus, quarantine life has indicated that being able to whip up meals at home is essential. Check out these items that have been put to the test and are in regular use in our kitchen:
1. Sous Vide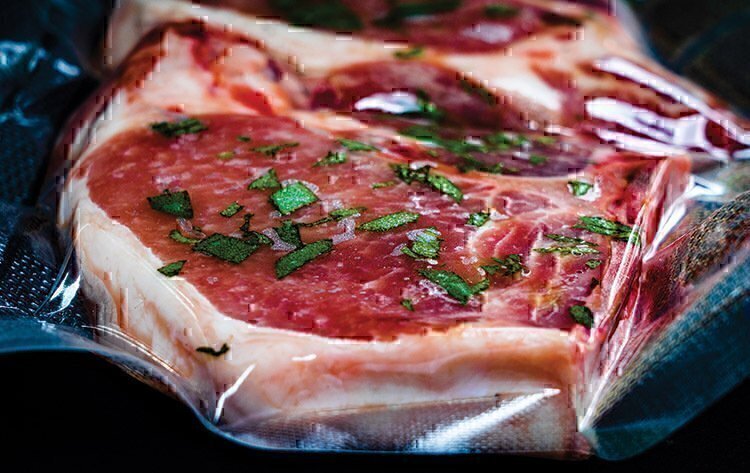 French for "under vacuum," sous vide (pronounced sue-veed) is a method of cooking in which food is placed in a plastic pouch and cooked in a water bath for longer than normal cooking times that results in an accurately rated temperature. One of the beautiful aspects of the sous vide is that you can set it and forget it. Since the sous vide device attaches to a pot or any container and the food is in a plastic bag, it makes for an incredibly easy cleanup! Cooking this way also allows you to use little or even no cooking fat if desired—yet keeps food moist—so it reduces the calories, if that's a concern. Once you taste your first chicken cooked in your sous vide you'll wonder how you ever lived without it!
Claire's Tip:
Cook your proteins in the sous vide and then sear briefly on the stove for restaurant quality food.
2. Air Fryer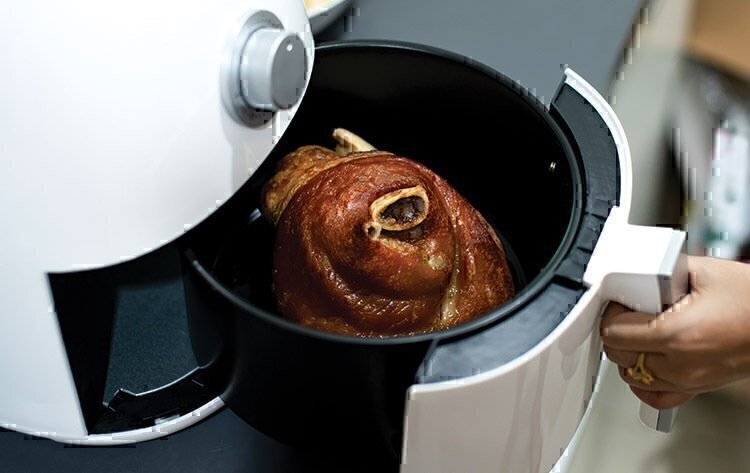 There's a reason you've been hearing about this latest kitchen gadget. Air fryers cook food in record time, they use much less oil than other methods, and cleanup is a breeze thanks to nonstick surfaces! Air fryers work by circulating hot air around the food to produce a crunchy, crispy exterior. Place the food into a basket, shake occasionally to redistribute, and let the force of the air produce a convection effect that cooks and browns the exterior of the food in the basket. Once you try sweet potatoes and zucchini in the air fryer, you'll be sold!
Claire's Tip:
Wait to season your foods beyond just salt and pepper so that your fancier seasonings don't fall to the bottom of the basket.
3. Slow Cooker
Oh, this item is a classic for a reason! Slow cookers are such a foolproof and delicious way to cook food. Their metal exteriors are heated by coils, which in turn warms up the glazed ceramic crock, thus allowing the food to cook at a controlled temperature for a set amount of time. Slow cookers have withstood the test of time because they don't require surveillance while cooking, can create one-pot meals which translate to one-pot cleanup and welcome you home after a long day to fabulous smells. They allow for so many healthy recipes that can be set up in a flash. They bring so much joy to a multitasker like myself who loves having healthy meals ready to go!
Claire's Tip:
For truly easy cleaning, purchase a plastic liner that results in literally no washing. Disposable liners are also a great option.
4. Mini Food Processor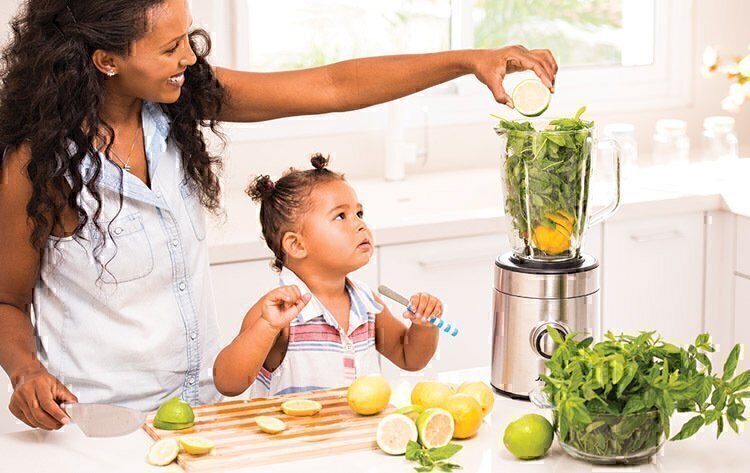 This is one of my favorite healthy devices because it means you won't have to buy a salad dressing ever again. The mini food processor dices, chops, and blends food with its small, yet powerful blades. Being able to very easily create your own dressings, sauces, and pestos results in eating much healthier food. Plus, it feels pretty satisfying to be able to create your own, enhanced versions of what could be purchased from a store. You'll save money and unnecessary ingredients. You'll love your first homemade pesto!
Claire's Tip:
Make extra of whatever you're making so you can keep it on hand for busy times.
5. Blender
The blender is a major staple because it can do so much. As you already know, these handy tools have a motor that moves blades with the touch of a button. The circular whirring motion creates a vortex in the fluid which whips air into the contents, helping to mix the ingredients more quickly until you turn it off. Blenders are prime tools for smoothies, sauces, and beyond. Throw anything in there, press on, and p(r)esto. You've got pulverized ingredients ready to go! Another benefit of blenders is in comparison to juicers, the blender retains the whole food item and not just the liquid, resulting in a more nutrient-rich food.
Claire's Tip:
Use your blender to create smoothies using veggies and fruit that are on their last leg! Nutritious and financially savvy.
Definitely consider adding these items to your kitchen for healthy cooking that both you and your loved ones deserve.