By Lizann Lightfoot, Marine Corps Spouse
Unemployment and underemployment have been serious issues in the military spouse community for a long time. Thankfully, the resources available to spouses are increasing every year. These eight nonprofit organizations focus on supporting military spouses in their search for meaningful jobs and careers.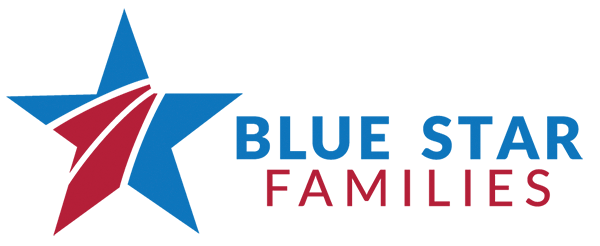 Blue Star Families
This large organization supports military spouses in many ways, including an annual survey that studies military spouse unemployment. Their job-generating program is called Spouseforce. This virtual training prepares spouses to take the Salesforce Administrator exam. Sponsored by the Walmart Foundation and JPMorgan Chase, this training is a unique opportunity for military spouses to be part of a global industry, to build a technology career that is portable, high in demand, and earn competitive wages. The nominal training fee is refunded upon completion. One participant said, "I'm excited to see the doors of opportunities open for me when I pass the certification exam. I am confident that I will succeed, because I have the support of Blue Star Families, the Salesforce instructor, my cohort and the supportive networks and resources for those that become certified."

Hire Heroes USA
This nonprofit is dedicated to empowering service members, veterans, and their spouses as they seek meaningful employment. Services include one-on-one coaching, professionally revised resumes, LinkedIn help, mentoring, spouse workshops, a job board, career fairs and more. Serving Spouses is Hire Heroes USA's career assistance program for military spouses. It is composed of resources tailored specifically to help military spouses succeed in the workforce. Each spouse client is paired with a transition specialist who will guide them through their job search from start to finish, staying in touch along the way to coach, listen, and encourage. Kelly Grivner, the program manager, said, "So far this year we have helped 850 plus military spouses find jobs!"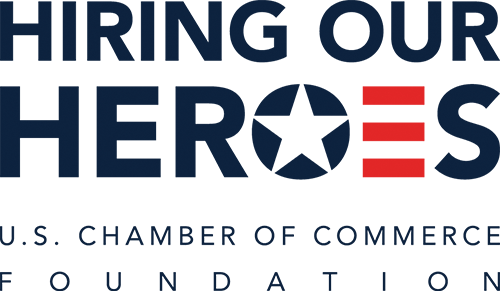 Hiring Our Heroes
Their Military Spouse Professional Network (MSPN) provides career development and networking opportunities to military spouses stationed around the world. The grassroots networks connect military spouses at a new duty station to local events, business leaders, and mentors. Their online resources include career development and online communities where peers can share career advice. Spouses can get involved through their annual Employment Summit, by participating in a two-day Amplify training session, or by applying for the Military Spouse Fellowship Program.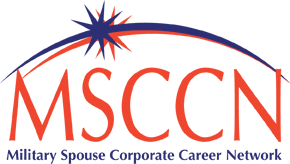 Military Spouse Corporate Career Network (MSCCN)
The goal of this nonprofit is "to provide unparalleled service so that every military spouse, caregiver, and military family member can have a pathway to a portable career within their chosen career paths." Founded in 2004, the organization helps military spouses balance military life challenges like frequent PCS moves with their career goals. They accomplish this through one-on-one job placement services, training, resume review, and LinkedIn optimization that has led to thousands of new hires every year. Stacy Bayton, senior executive vice president said, "We offer a very customized approach. We look at the whole person. It has to be personal and customized to what your needs are, because one job doesn't fit all."

MOAA (Military Officers Association of America)
The nation's largest and most influential association of military officers focuses on numerous issues related to the welfare of military families. Their military spouse employment program is called the "Keeping a Career on the Move" Symposium. This one-day conference includes personal and professional development to help spouses enter or re-enter the workforce, or to take the next step in their career. The symposiums are free and open to spouses of all branches. They are held on various dates around the country and at overseas base locations.

The Paradigm Switch
This new organization, founded in 2017, wants to improve the problem of military spouse unemployment by providing clear access to resources, scholarships, and global networks that will help military spouses unleash their true value. Their free online courses help military spouses explore and upskill for digital jobs that can move with them through each move. One milspouse participant said, "The support and resources I found in the TPS community have allowed me to pivot my career path into a remote friendly and tech savvy career. Because of TPS I am now part of a paid remote team, starting a remote volunteer opportunity and interviewing for a second paid remote position while continuing to build on my new skills. Without TPS living OCONUS would have been immensely harder."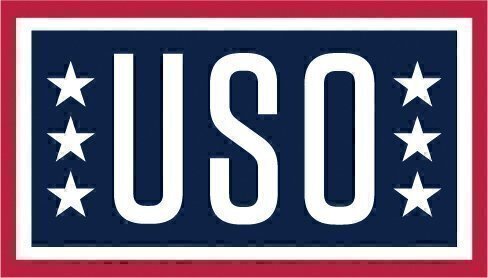 United Service Organizations (USO)
Military spouses will find numerous programs and support from the USO. For employment assistance, sign up for USO Military Spouse Networking Events and Coffee Connections that are hosted regularly at military cities across the country. By connecting with local peer and community leaders, military spouses can find new job opportunities and additional professional support.

Veterati
This online platform provides free career mentorship for military spouses and veterans. The mentors can offer career advice and help connect you to job opportunities within their personal networks. The program started in 2015 when former Marine Daniel Rau and entrepreneur Diana Tsai connected on LinkedIn and began to mentor their friends in their transition from military life to civilian careers. Now, sponsored by USAA and several large military focused organizations, they offer free mentor connections to 10,000 members. One sponsor said, "We believe they are the easy-to-use, scalable solution we need to link real veterans and real military spouses directly to people who can mentor them to the careers they want, making veterans and their families stronger."
Need Another Resource?
Check out American Corporate Partners (ACP)! A national nonprofit organization focused on helping returning veterans and active duty spouses find new careers through one-on-one mentoring, networking and online career advice. ACP has 3,000 veterans paired with mentors from more than 70 companies, universities and hospitals. In November 2018, ACP opened its program to the active duty spouse community. Learn more at acp-usa.org.