May the 4th be with you!
With COVID-19 rampaging through our community, opportunities for connection can feel few and far between. With social distancing and voluntary isolations taking place all over the country, military families are struggling with feeling alone.
Luckily, whenever there is a community crisis, we can count on the creativity on the military spouse community to carry us through. Lindsey Litton, Co-Founder of MilHousing Network, stepped up to the plate to bring encouragement, connection, and community to all of us through a military spouse movie night.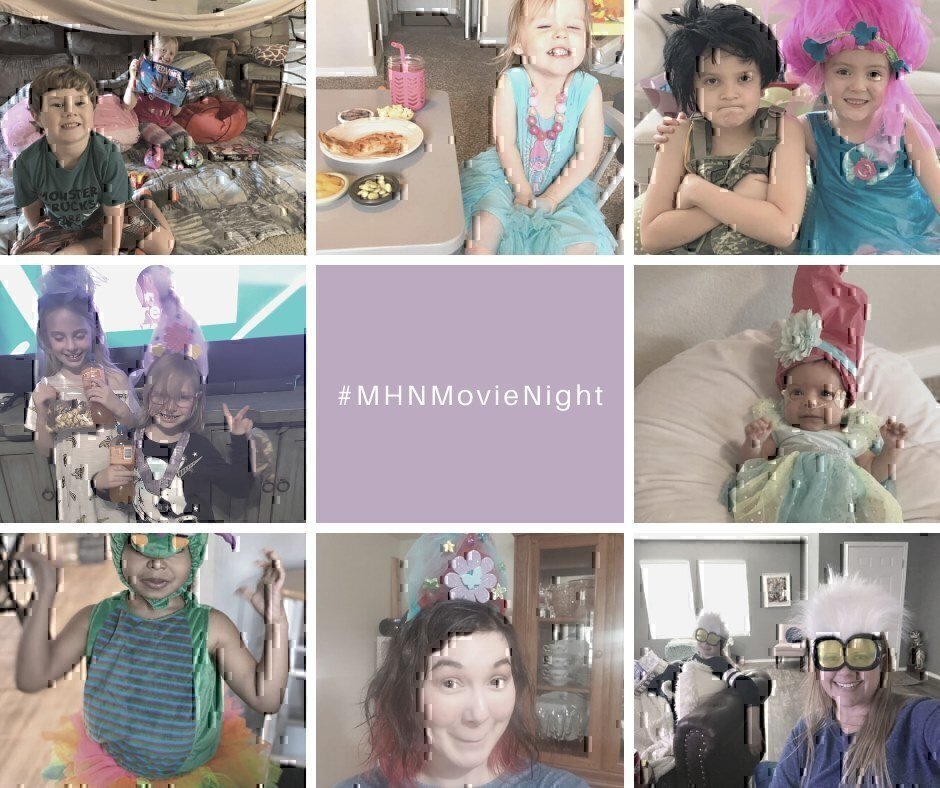 Earlier, in the beginning of voluntary shut downs, Lindsey collaborated with Armed Forces Insurance and State Bank to fill snack boxes and purchase Amazon gifts cards for military community members to watch Trolls World Tour.
Over 100 families came together to watch the film- getting socially distant together.
Our family made "troll hats," grabbed some yummy movie snacks, and built a fort in the living room. For a brief moment, our children were not frustrated with isolating or upset about missing friends. We, as their parents, had something fun to look forward to. In addition, the Milhousing Network movie night gave us all some amazing memories- a light in a pretty dark place.
True to form, with the rapid success of the first movie night, Lindsey inspired other spouses to jump in with both feet.
On May the 4th, the official Star Wars franchise day, more military families came together for another enjoyable night in.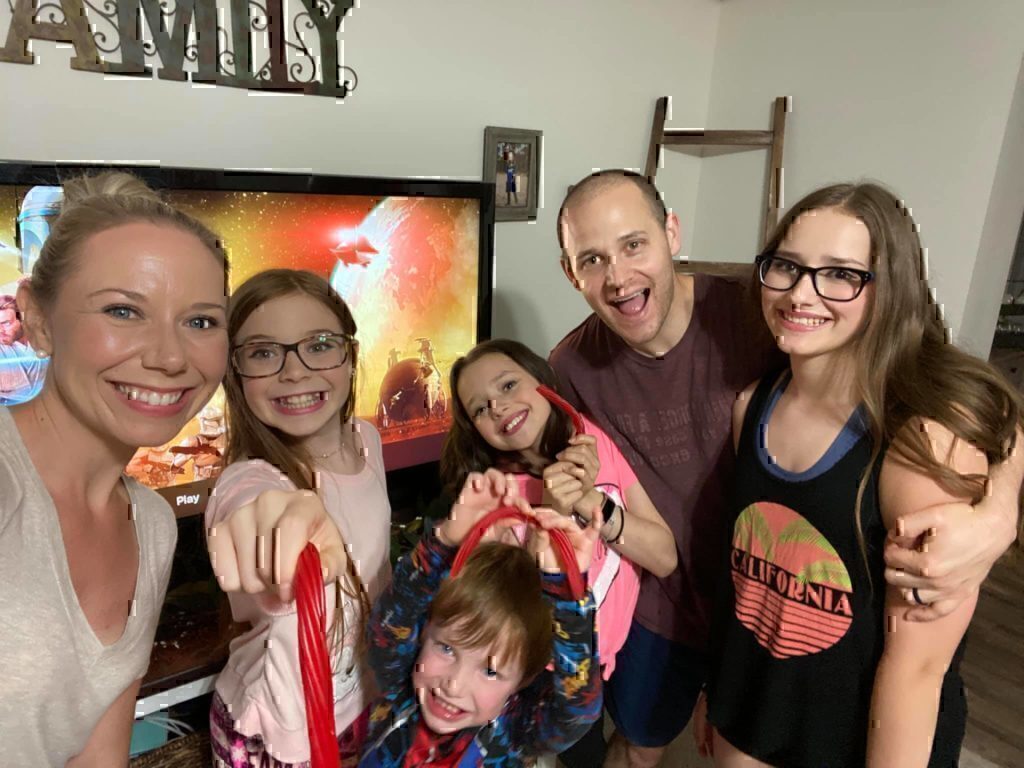 Marrisa Wentling, Aj Smit, and I joined the fun and hosted an MHN (MilHousing Network) Movie night in. Donning capes and light sabers, we invited our local communities in Colorado, San Antonio, and Warner Robins, GA to get on board. Nearly 200 families participated on May 4th.
In Warner Robins, GA, we partnered with the local Robins Air Force Base Chapel to buy enough movie snack gift bags for over 100 local families in the on-base housing units. We stuffed gift bags with popcorn, movie candy, Star Wars masks, and more. We "ding-dong" dashed unsuspecting neighbors with goodies to share with their families.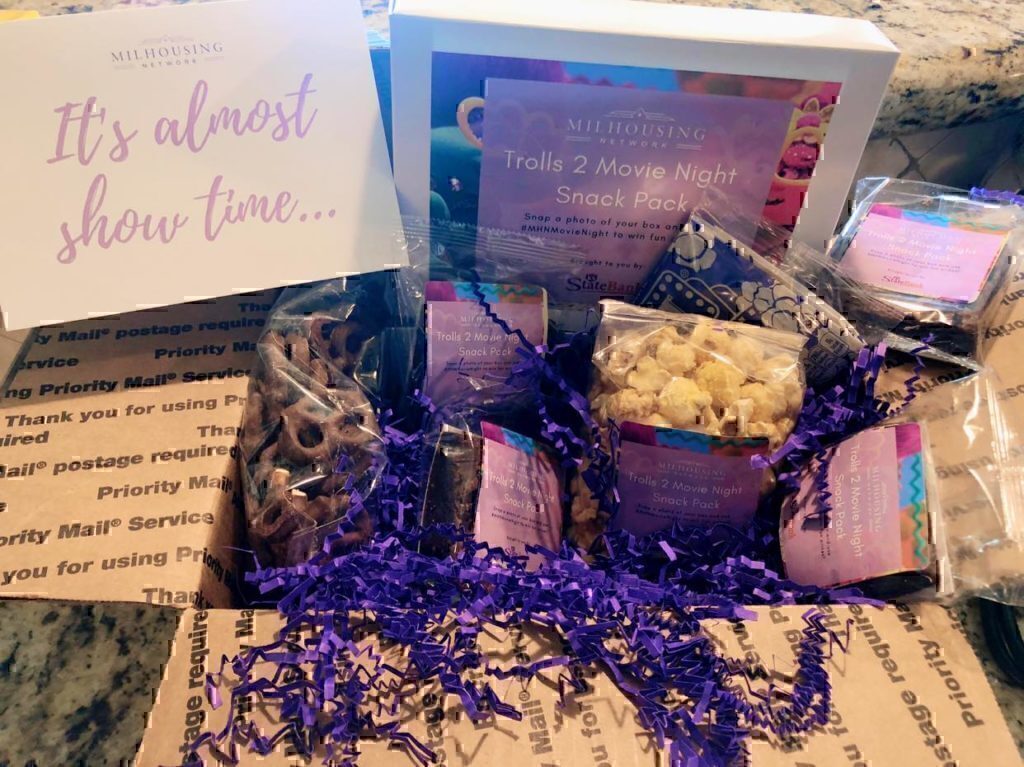 In addition, Hunt Communities partnered with us by raising awareness- sending information about MHNMovie Nights to over 42 other installations. Through their support, we also obtained a special message from Candace Payne, the Chewbacca Mom!
Sharing family memories is just what our community needs. Rallying together around a common, and hilariously entertaining, past-time is a great way combat the conflicting feelings we are all battling. MilHousing Network Movie Nights are just the ticket to get a momentary break from the emotional roller-coaster of frustration and boredom. With many movie nights to come, make sure that you "like" their page and request to join the group!