Photo credit, courtesy of Brent Cooper
America's Special Operations Forces are the most elite warriors in the world. Though they are equipped well to sustain their roles, the weight of responsibility can come with a heavy price.
Standing in the wings ready to support the Army's SOF warriors is the Green Beret Foundation.
Brent Cooper may be the Executive Director of the organization, but he's also a veteran Green Beret himself. He enlisted at 30-years-old and served for five years as a Communications Sergeant for 5th Special Forces Group (Airborne). After he transitioned out of the military, Cooper dove back into the business world but found himself feeling unfulfilled. In 2019, he took on his role with GBF and hasn't looked back since.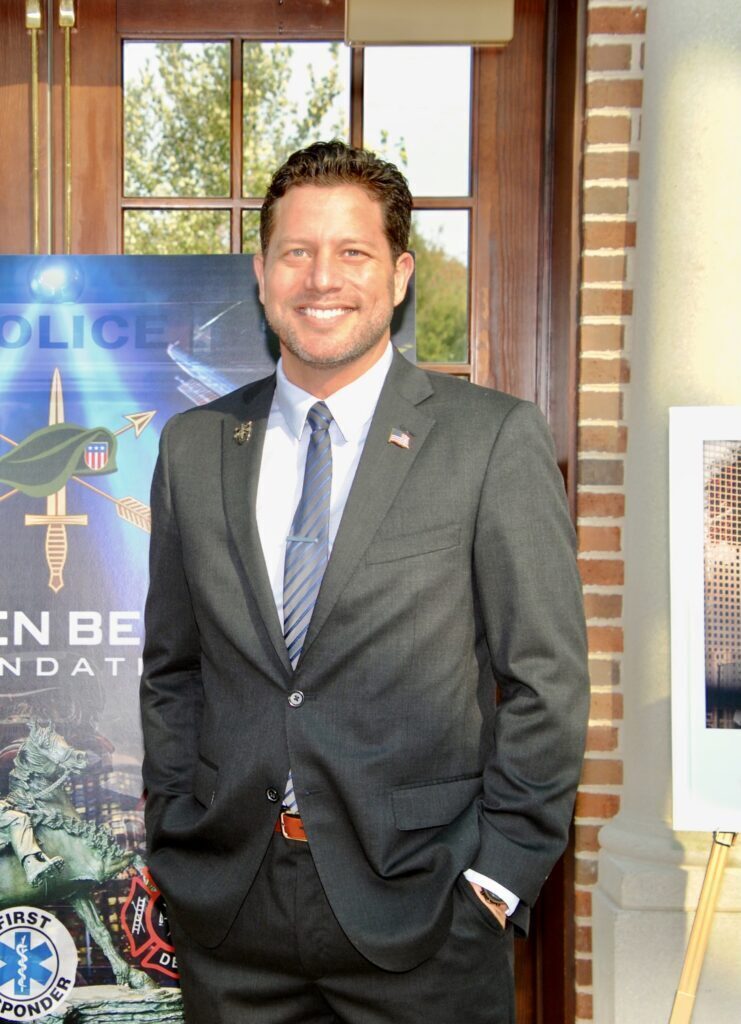 In 2020, the foundation established the MSG Andrew Marckesano Suicide Prevention Fund (#AndysFund). Andy was often described as "bigger than life" but would lose his life to suicide on July 7, 2020.
"He served in the 82nd Airborne Division, Ranger Regiment, Special Forces. He had been in the Army for quite a while; he had touched many lives. So many people felt very close to him," Cooper explained. "A lot of people immediately thought, 'Oh, my goodness', if he could do it, anybody could do it. After his passing it really shook up the Special Forces community."
Since 9/11, the Cost of War Project headed by Brown University in 2021 found that over 30,000 service members had taken their lives. This is four times the amount of deaths on the battlefield of the War on Terror. The number of SOF members taking their lives has continued to climb, drastically.
With Andy's Fund, the GBF has established direct donor giving for their suicide prevention program. The dollars given go directly to Green Berets and their family members who are experiencing struggles with suicide.
"We've been able to to provide substantial support to many people in our community for specifically this cause. From supporting spouses that have dealt with serious postpartum depression, children of Green Berets, that have dealt with suicide ideation, going through significant mental health problems, and Green Berets as well, whether they're dealing with mental health issues, substance abuse, or any sort of behavior that could lead to suicide ideation," Cooper shared. "You know, we say that everything we do here, all of our programs, is a form of suicide prevention because the reality is, it is. I think just on a basic humanity level, we all could get to a position of suicide ideation, depending on what circumstances you're going through in your life."
In 2020, the Centers for Disease Control estimated that suicide was in the top 10 leading causes of death for people ages 10-64. Veterans are at higher risk for suicide due to the nature of their roles, exposire to trauma and a combination of life stressors.
"We're trying to target some of the root causes of that right off the bat. I think if we can help early on to identify and target those issues, then I think we can substantially decrease the suicides in our community and increase the amount of people we're helping get them the therapy they need," Cooper said. 
Legislation enacted in a 2020 bill designated 988 as the new suicide prevention number, shortening the seconds to getting help. With the VA backlogged and expected to experience even more challenges in serving the post 9/11 veterans, it's up to communities and organizations like the GBF to step in.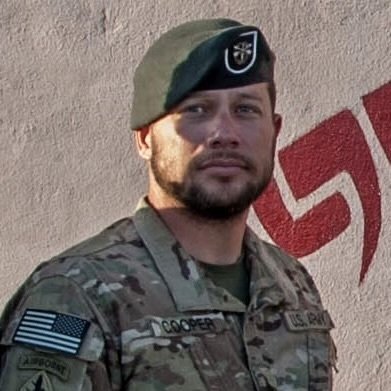 "​​I think the stark realization is, if we don't start helping our service members with their mental health – we're not going to have many service members left to help," Cooper added. "You're seeing people come forward and talk about it. But I still think there is an underlying fear, particularly in the SF community, the active duty service members, that if they do mention that they are dealing with mental health issues – their careers would be in jeopardy."
The key factor and important thing to note with the GBF is that seeking support through the organization is completely confidential. Due to their separation from the Department of Defense as a 501c3 nonprofit – SOF members who reach out for help can do so without fear for their careers.
"That's where a foundation like ours steps in and says, 'We know what you're going through'. We've been there, we've helped people that have been there, we have people on staff that have been there. We know that we have the resources in order to get them the help they need," he shared. 
Though America may have officially withdrawn from a 20-year War on Terror in the Middle East in August of 2021, its men and women in uniform are still scattered across the globe in defense. The implications of serving will continue to cause both visible and invisible wounds to our warriors. It's up to all of us to stand ready to help them.
To learn more about the Green Beret Foundation, click here.