When your orders say OCONUS, some people cringe and others rejoice. But even those who cheer may experience some trepidation when the holidays begin to roll around. After all, it is the most wonderful time of the year but how do you continue that tradition when you are thousands of miles away from home?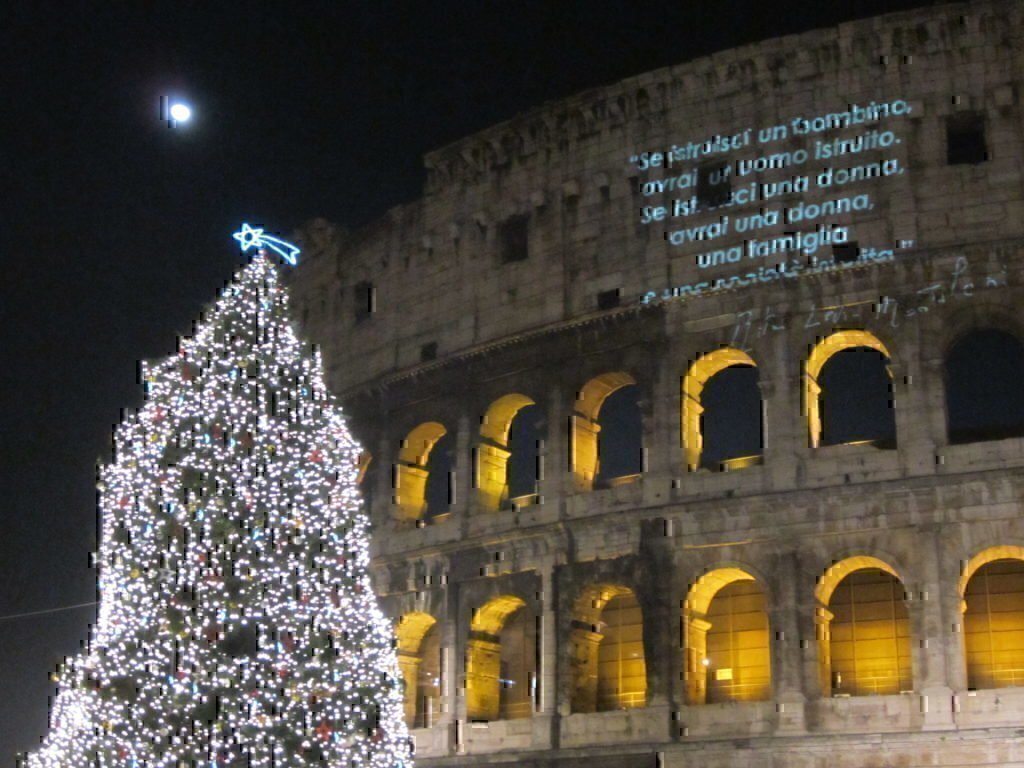 That is easy. You don't; you adapt.
Now don't get me wrong. It's not that you can't celebrate the holidays the way you used to in the United States. Simply recognize that there are numerous new experiences you can have; take advantage of them all!
I've personally lived in Europe but for this article, I've checked in with spouses who have lived in Japan as well. I know that there are many other locations globally but I wanted to hit the countries with the largest populations of military. And while I know that Europe is a continent and not a country, many of the countries that encompass it have similar traditions.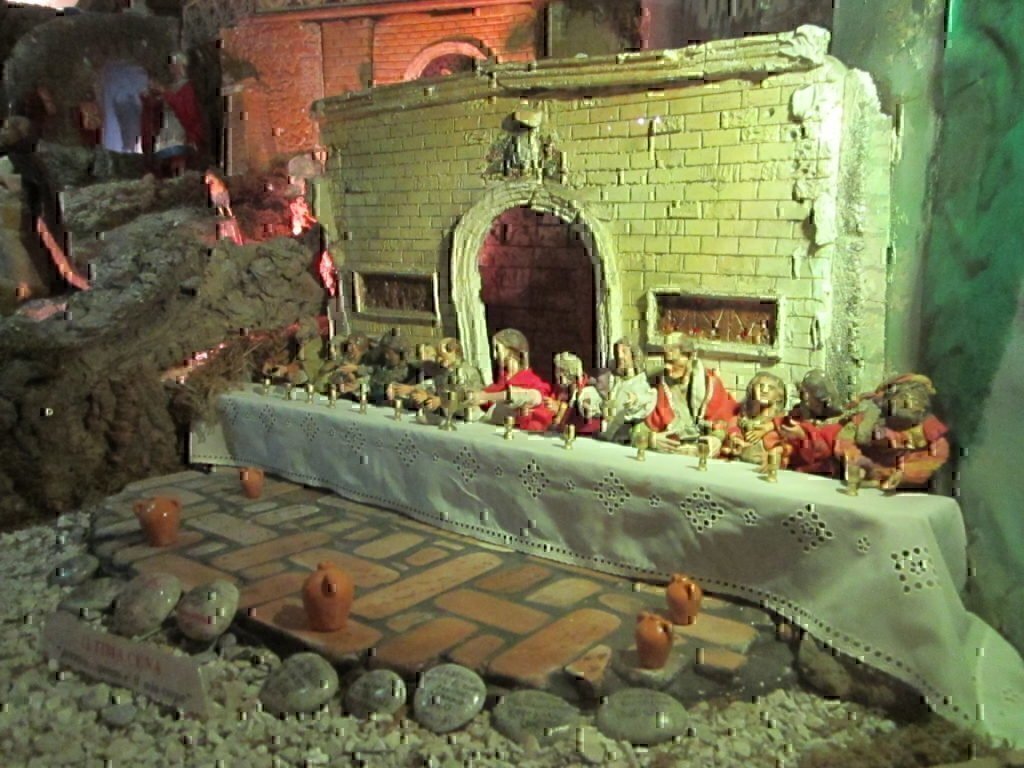 Christmas
On the island of Okinawa in Japan, there seems to be a desire to recreate the traditional holiday in the U.S. but with one little difference: It appears that the holidays are stuck in the 70s! Which may be fine since that's the average temperatures during the December months! The American Village is the place to go; it's located right outside the gates so there's an easy access. They even dress up their pirate statues.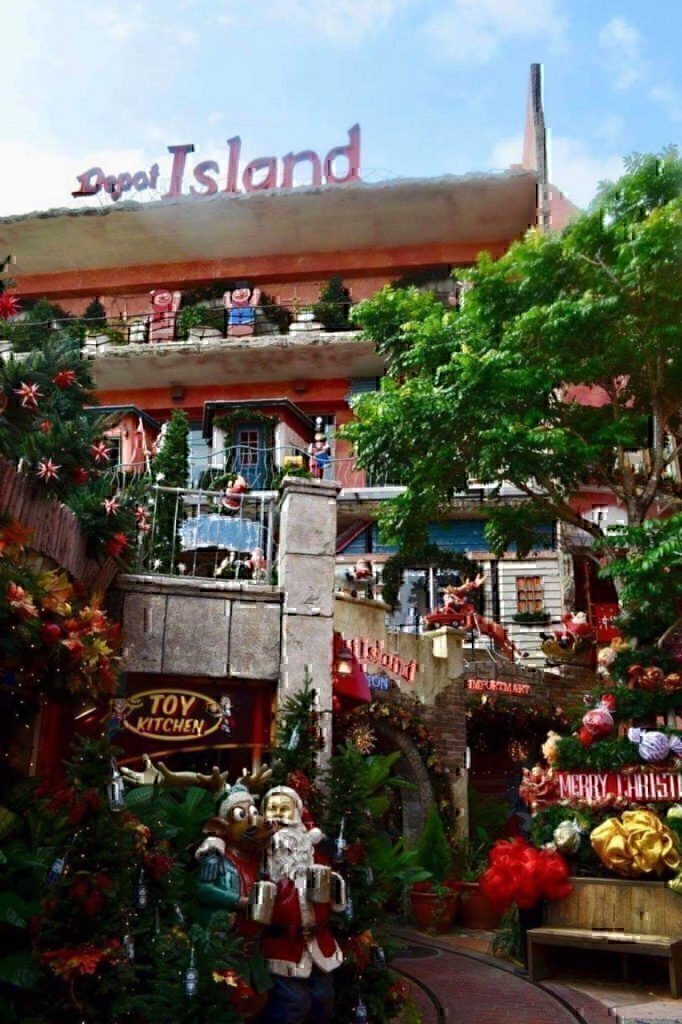 The botanical gardens are a great place to see an amazing light display. Instead of driving through the lights, you'll have to use good, ole foot power. Apparently, the number of light bulbs used is impressive. It really does put all of the drive-through displays here in the states to shame. But that's not the only place to find these incredible lights. There are numerous resorts and other hotels where you can indulge in your holiday light requirements.
And what other distinct occurrences are over there? You can find Santa riding a tank in the mall! Would you ever see that in the United States? The closest we can come is during the children's holiday parties we have on our various bases, posts and naval stations.
Europe has a multitude of Christmas markets throughout the continent. Germany is probably best known for them but don't dismiss visiting other countries to see their take on this event. Almost every country has one to boast about. You can find them in caves in Belgium; old town squares in the Czech Republic, or even UNESCO World Heritage sites in France. The festivities traditionally begin at the end of November and run through the end of December.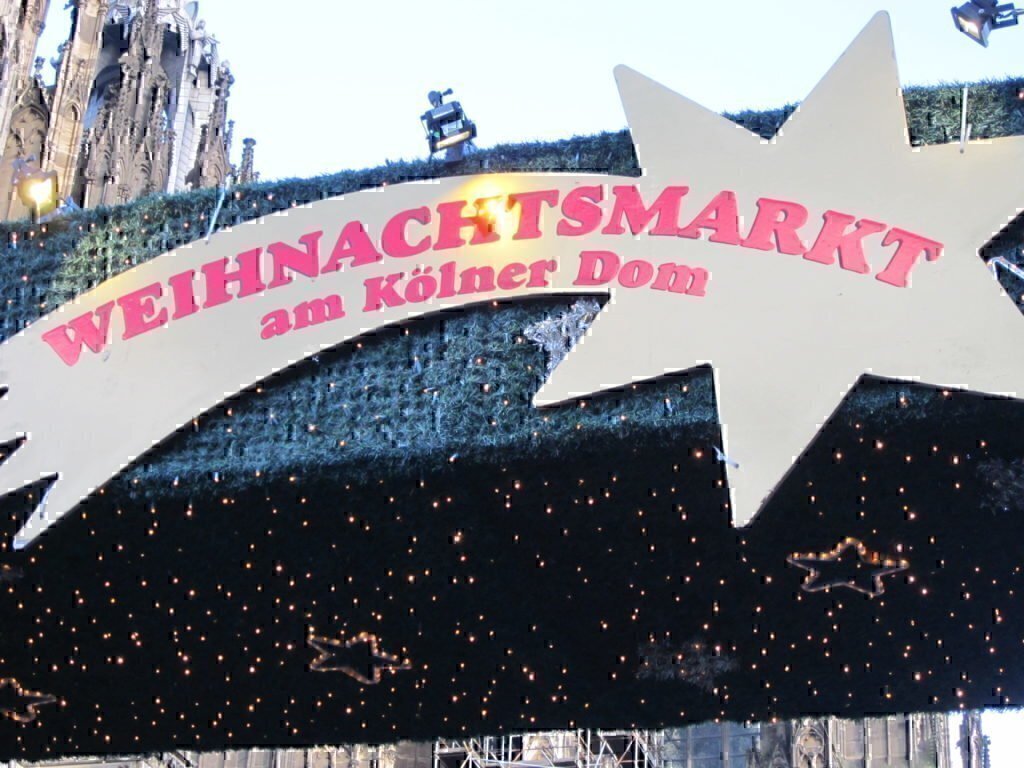 While you are perusing the stalls, you can sip on gluhwein or a similar mulled, spiced wine to help keep you warm. There are artisans showcasing their wares as well as tchotchke items. You might even be able to ice skate on an outdoor rink or ride the rides in the carnival. There is no shortage of people to see or things to do while exploring the markets.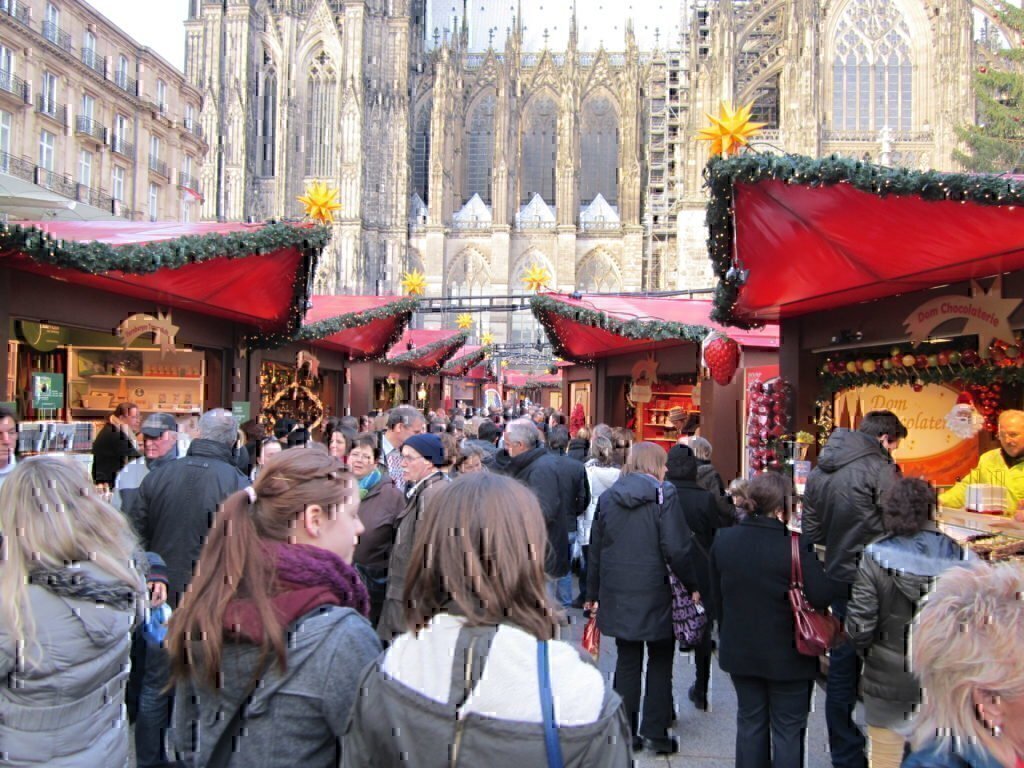 An additional way to get into the holiday spirit where you are living is by exploring the ways the locals get ready.
In Italy, the celebrations actually begin on the 8th of December (the day of the immaculate conception) and doesn't end until Epiphany (6th of January). You can explore the churches as they usually have displays of nativity scenes. These are called presepi in Italian. Don't necessarily expect the traditional versions of these because in Italy, they came in all shapes and sizes. And children are more excited for La Befana or for Babbo Natale (Father Christmas) to bring them gifts on Christmas Eve.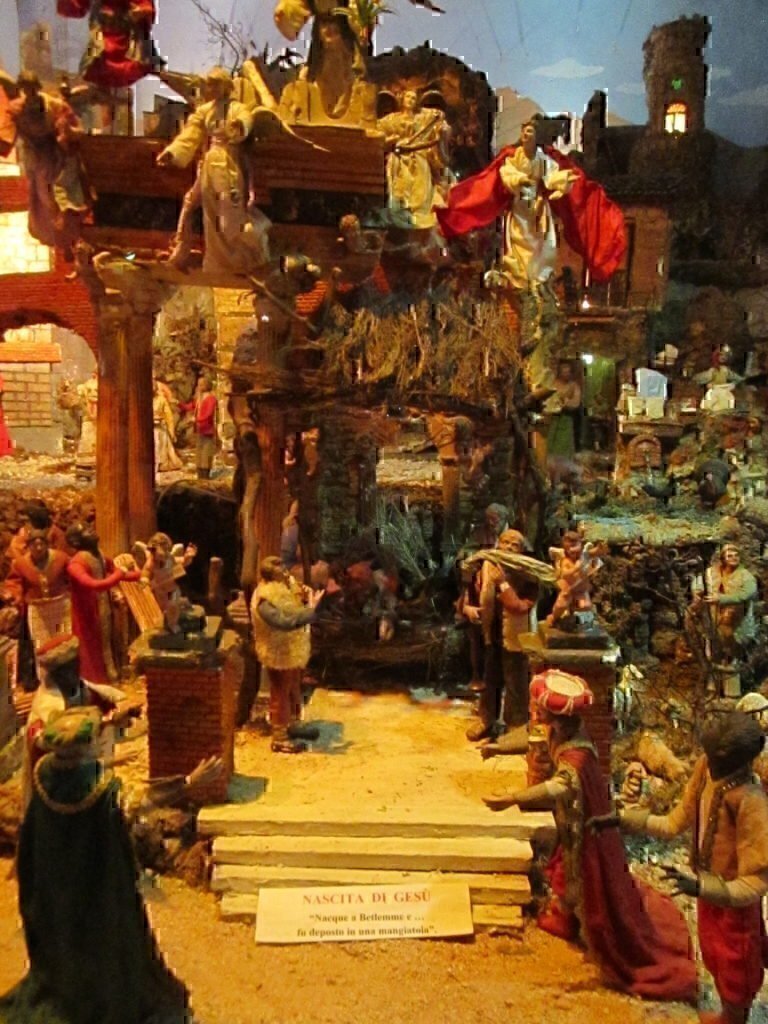 In Germany, children are more likely to put out their shoes on St. Nicholas' Day. Santa may have invaded the country but St. Nick is more important. Shoes are left outside the door and when the children wake up, the shoes are filled with nuts and candy. In addition to that tradition, stollen is the dessert of the season as is lebkuchen. Try these foods to really get into the European holiday spirit!
New Year's
For the Okinawan's the big event of the season is New Year's. They eagerly await the first sunrise of the new year; that is a lucky event. Many would travel to Shuri castle and camp out to catch the sunrise but with the castle destroyed by a fire, we will have to wait to see what happens this year.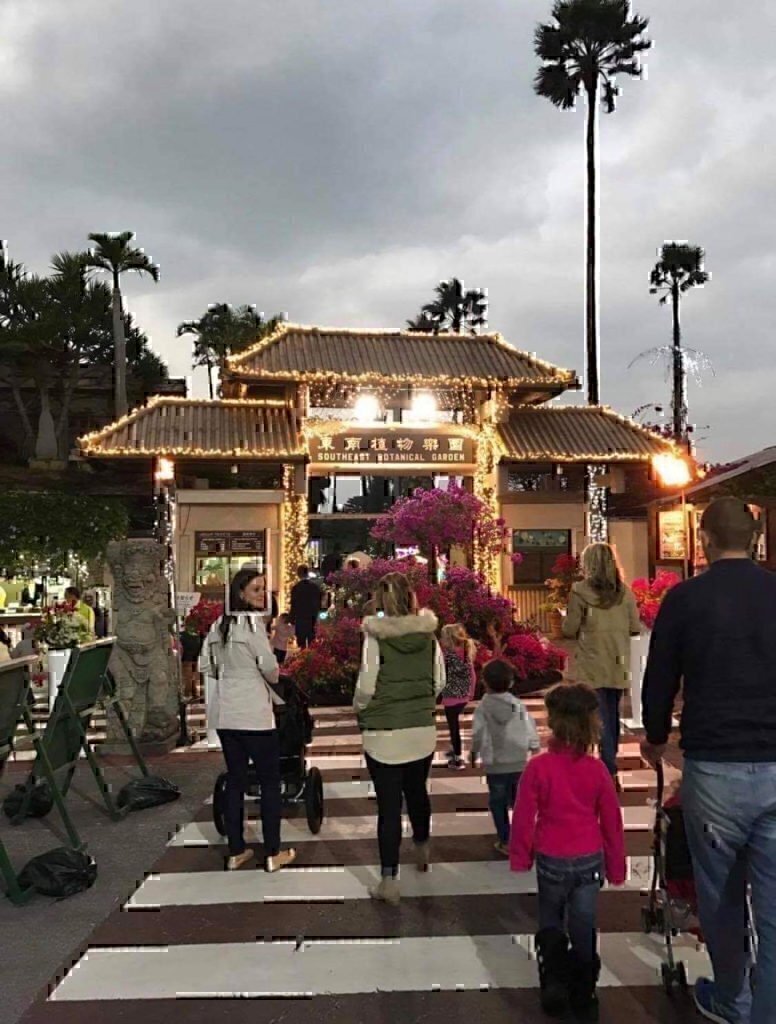 Envelopes are given to children on New Year's Day to bring them luck. I'm sure the American kids would love to add this tradition to their households! And the verdict is out on eating mochi on New Year's. It is a tradition for them to have kagami mochi on that day but American's are still unsure of the taste.
After the sunrise and meal, many Okinawans head to the mall. If you thought Black Friday shopping was insane, wait for this treat! The stores fill lucky bags with items. You pay for a bag and "surprise!", you never know what you'll get. The lines stretch around the stores to purchase these bags. If you like shopping on Black Friday, you might as well experience another culture's version of it!
Many Europeans celebrate the same way we do but counting down to the new year in a new country is nothing to sneeze at. You can use this time to cross countries off of your bucket list. The one aspect that we weren't expecting was the very loud fireworks that the Europeans use. They don't care if there are people nearby or not, fireworks are standard.
So, try to fully embrace life while living overseas; that includes experiencing new holiday traditions. You'll find that it will help make the time away from family hurt less.