The New Year has arrived! It is the perfect time to start new beginnings, aspirations, goals, habits, and…looks.
We have tracked down one of the best fashion buffs around, Laura Pifer, writer and creator of the famous blog, Trash to Couture, to give us her insights on the top looks to try for 2020. First though, I have highlighted 4 looks that are a must-try this year, but don't quite fall into the fashion line…
1: PCSing Like a Boss:
Yet another PCS order came a knocking. The temptation to succumb to the usual despondency was more than tempting, it was really the only logical answer. For 2020 though, there is a new look to try. Picture overalls, hat backwards, rolls of packing tape and scissors pouring out of your carpenter belt, sharpies behind the ears, and some high heels to keep you feeling frisky?. If I have learned anything over the years, it is that defeat never feels good.
So, this year, will be the year to take the challenges head on. Labeling gun in hand, I will remember that whatever is in store, it will be me who holds the cards to defeat or victory. Well 2020, I choose to PCS like a boss!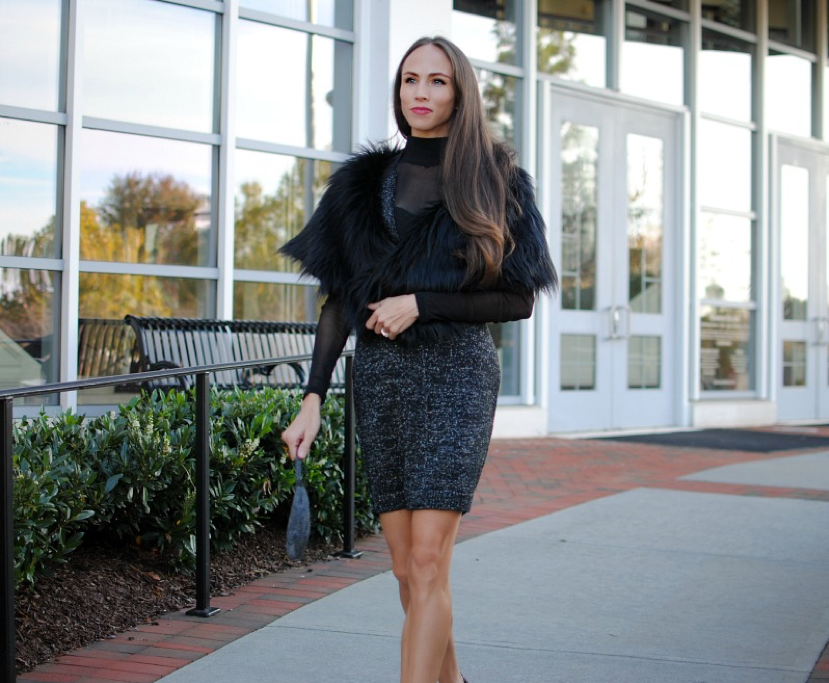 2: Rocking It Harder Than My Resume:
I know I am not alone in truly being sick of putting on my perfect face and business suit, sitting behind that desk, pouring my every ounce of effort into every answer to a complete stranger, acting as if in some way I can perfectly put my whole being into a smile and piece of paper. If only we didn't move so much, I could have already been promoted multiple times in my previous position. Well 2020, I've got a new look for you.
This complete stranger isn't going to see a tired and weary Military Spouse, no she is going to see a spouse who's been through it all, a spouse who has more experience than she can use, more confidence than necessary, and a spouse who knows how to rock that pencil skirt. One will walk away knowing that if they don't get the position, it will only be because that interviewer was intimidated by this Military Spouse?.
3: Owning That Night Alone:
I must tell you, it gets really old those nights alone. I have tried, tried, and tried again to make these oh so perfect meals, light the candles, and await my spouse's arrival. Only to yet again, get that phone call that "something" came up again just before he was about to leave to come home. Yes, that does get old. And after the 'nth time of that happening, the outfit of giving up fits awfully nice. 'Why keep trying?' is a valid question. 'I'm truly wasting my time', is also a valid sentiment. But 2020, I am realizing that is also fun for no one. It corners one into this place of just blah, and my spouse not only feels for me, but he too has had a day of struggles of his own. There must be a new look to try.
The look is this: picture the days when you just met. Remember how you used to dress, how you used to dance around your bedroom without a care, how you used to take your time, how you had other things on your mind. The days when you had your own things going on, but with that one text or phone call you would drop everything to be with your now spouse. That's the look to try. 2020, I challenge you to try to not make that fun.
4: Deployed and Miles Apart:
I humbly admit I have not experienced deployment yet. I will not even begin to try to fit an outfit for that quite yet. I have experienced going through labor and delivery without my spouse though, and holidays and birthdays without him. Basic Training was and still is what I would consider one of the toughest times in my life. I feel the need to prepare a new look for those days. For I do not want to repeat again what I experienced in the past.
For 2020 the outfit is found in one of those sewing templates you can find at a fabric store. Unfortunately, in order to put it on, one will have to buy the fabric and sew it themselves. The template is this, we are not "just a spouse." We stand as spouse to our spouse, but we ourselves are much more. So, during those days I know are very near, when I will be alone for those many days, and experience those many heart wrenching feelings, I will put on that outfit I make that says "I am more."
Q&A with Laura Pifer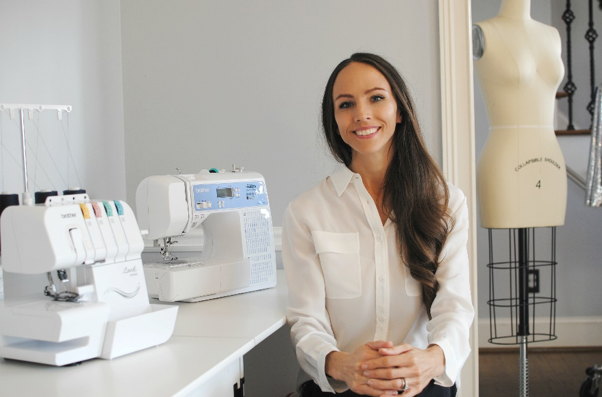 Laura is the designer and seamstress behind the blog Trash to Couture. She started sewing and designing clothing as a young girl. After college she started a handmade, sustainable clothing brand. She then later started writing her blog, Trash to Couture.
MS: How did you come up with the idea to create Trash to Couture?
LP: Trash to Couture was created in 2010 to inspire a less wasteful approach to the mass-produced fashion mainstream through DIY sewing tutorials and repurposed fashions.
MS: Where do you get your inspiration from?
LP: Really from so many different things, it could be location and seasons to things I see or need. For example, when I lived in Florida it was a lot of bright colors and beach vibes. Then we moved to Colorado and it was a lot of boho mountain type designs, and now living in Georgia I'm using gingham more than ever. Ha!
MS: Trash to Couture is so genius in making high fashion accessible for basically anyone with a sewing machine and some old fabric. Is it really as easy as you make it look?
LP: That's my goal to simplify the process so someone feels they can do it. Although, like anything, sewing has different levels of expertise from beginning to expert. If you're learning to sew, you'd want to try a project that is a bit simpler rather than take on a harder project. This will encourage continued progress rather than give up too quickly. I try to include all the different levels of projects and hopefully my audience grows with me.
MS: Being in fashion, really since you were a child, you must know what is trending now, and those trends that never really die. Give us to scoop!
LP: Trends really do cycle back around. Even something that seems ridiculous you'd wish would disappear. Most would say, stick to classic silhouettes and colors but sometimes there is no fun in that. It's okay to go with the trends as long as you're comfortable. I'm a designer after all and my motto is "why sew boring clothes?" (because you can always buy those right?) Some of my trendy projects this year that I think will stick around for a couple months at least are the Teddy Coat or teddy pullovers and faux leather leggings which I'm sewing up right now.
MS: As far as trends coming up. What would you say would be the top looks to try for 2020?
LP: People tend to wear and buy garments that combine comfort with style. So, look for comfortable garments with a fun material like a teddy pull over or a pair of faux leather leggings.
MS: What is one fashion trend that you just can't stand?
LP: I can't stand the shiny latex puff coat trend that is everywhere. The appearance looks like a garbage bag and it makes an annoying sound.
MS: Can you share with us one or two easy Trash to Couture projects you think just about anyone can handle and can rock for 2020?
LP: I love these little wristlet wallets. They're simple to sew, don't require a lot of materials, and everyone can use one. Plus, they're easy to customize and make your own. These scrunchies: because who doesn't like scrunchies? I also like this simple vest. Just pair with a rib knit turtleneck and I instantly feel put together.
MS: Military Souses often attend formals and balls; do you have any tricks to spice up an ordinary formal dress to give it some flair?
LP: Add some fringe or any type of trim you like to hems, seams, or edges. Make a faux fur stole or (lighter material depending on the time of year). It's not a crazy project to sew but enough to make an impact on your look. Or sew a little pouch purse.