What military spouses are thankful for this year.
By April Deocariza, Air Force Spouse
2020 will certainly go down as a year unlike any other. On top of the regular challenges military spouses face, the coronavirus pandemic brought many new and unexpected hurdles such as delayed PCSes, virtual schooling, extended or delayed deployments, among others. Once again, military spouses displayed their resilience and gratitude nonetheless. Through the roller coaster ride that has been 2020, they have gained a deeper appreciation for one of life's most precious gifts—quality time with loved ones.
Caroline Brode, Air Force spouse – Okinawa, Japan
"With all of the challenges 2020 has brought us, I am even more grateful for my spouse's career in the Air Force. I am so thankful his leadership has taken the novel coronavirus seriously and they are putting measures in place to protect us. I am even more grateful for our health and health insurance, but also for things that can't get canceled—like enjoying runs or walks with our dog, e-book rentals from our local or base library, and friendships that exist across time and distance. While it would be impossible for me to remain happy all the time, I get even more excited for a future with things I used to take for granted—in-person social events, walking through stores at my leisure, and dining in at restaurants (I cannot wait to ditch plastic to-go containers!)."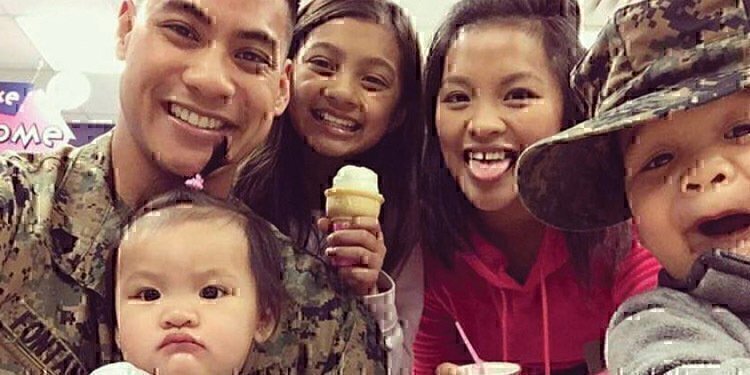 Kristine Fontanilla, Marine Corps spouse – Richlands, N.C.
"The year 2020 is a whole different kind of crazy. My Marine husband EASed (end of active service) in the late part of 2019 so I just knew things were going to be a bit different for us. If being a Marine Corps family has taught us anything, it's how to be resilient when faced with an obstacle. I actually felt prepared for once when we were ordered to stay in place and cancel all of our plans. One of the best things about being a military family is making long-lasting relationships with the people you meet during the length of your service member's career. It's those friends that got us through the deployments, the transition, the global pandemic, and life. While we can't predict the future, we can count on one another to help get us through it."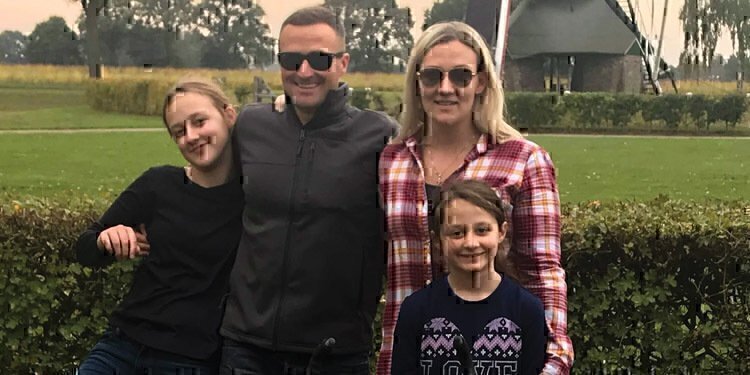 Kim Adams, Army spouse – Brunssum, Netherlands
"I am thankful for time as a family without the noise of everything that distracts us from being together. This is the first child (out of four) that my husband will be home for the entire pregnancy and birth. We have time to soak in the glow of ordinary days playing in the backyard with the kids and going for bike rides. I know that when the deployments and TDYs roll around again I can remember the warmth of these summer days when the world slowed down just for a little while and we had nowhere else to be but together."
Hannah Davis, Navy spouse – Oklahoma City, Okla.
"I'm very thankful for this crazy year since my family has spent so much more quality time together. My husband works one week and is off the next so it is very nice to have that following week with him. Especially since he does deploy soon, we love having this extra time with him."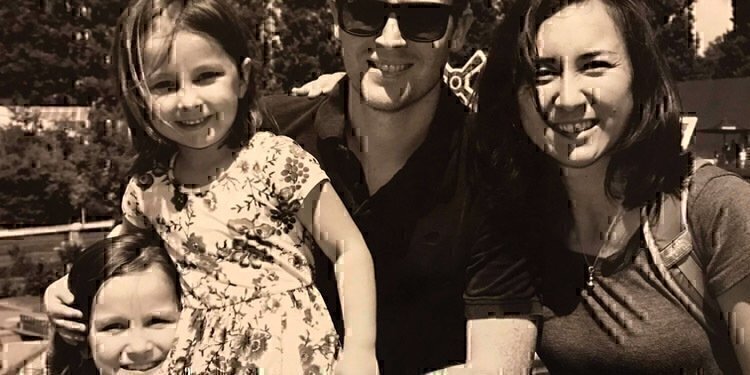 Amy Tynan, Coast Guard spouse – Alameda, Calif.
"I'm thankful my husband is home and all his trips were canceled! Especially right before our international PCS, there was a lot going on, so it was nice to have the extra time to figure out logistics and housing and such. We're spending a lot more time together and our girls play a lot together, which has its challenges, but overall it's been nice. I can't complain."